Ranks of the Guyana Police Force swooped down on a house party being held at Sandy Babb Street, Kitty in Georgetown on Wednesday at about 22:00h and arrested two men who were in possession of high-powered automatic rifles.
Guyana Times understands that the men and their weapons were taken to the Brickdam Police Station, but were subsequently released following the intervention of acting Top Cop David Ramnarine.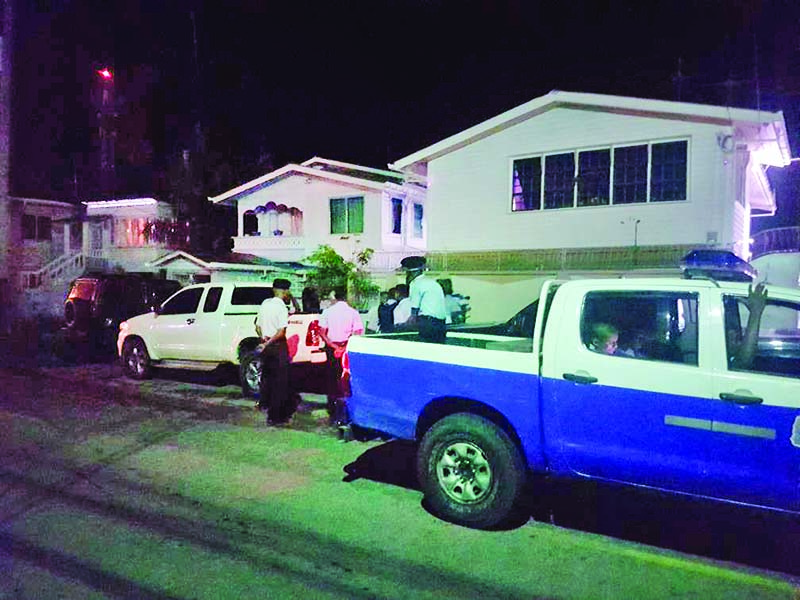 Although held at the house of a close associate referred to as "Paper Shorts", the Kitty party was reportedly organised by Saddiqi Rasul, who has been accused of ripping off the Guyana Bank for Trade and Industry (GBTI) of more than $900 million.
Contacted on the issue, the acting Police Commissioner confirmed he had instructed that the weapons be returned to the men. He claimed that while a number of gun licences issued to Rasul had been revoked, there are still a few that are valid.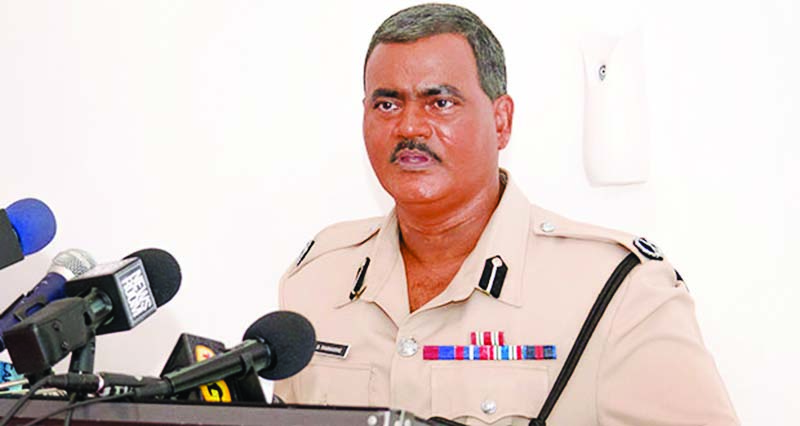 Guyana Times understands that the weapons might have been registered to a security company operated by Rasul.
Asked for a comment, the Crime Chief referred questions to 'A' Division Commander Marlon Chapman. But contacted on Thursday morning, Chapman said he was not aware of the situation, although he promised to enquire into it.
Guyana Times has been reliably informed that Rasul, presently on bail for several counts of fraud, might still be operating his gold business although the Natural Resources Ministry had reportedly suspended his licence to operate.
It has been reported that while several licences had been issued to gold dealers for 2017, Rasul's company, SSS Minerals Trading, has not been recipient of any. If that is indeed the case, Rasul has no authority to buy, sell or trade in gold until the outcome of the investigations.
Rasul, of Prashad Nagar and of First Avenue Bartica, the owner of SSS Minerals Trading Inc, had allegedly deposited six cheques in the bank between March 21 and 24, 2017. The cheques were for the sums of $290 million, $96 million, $138 million, $89 million, $298 million and $45 million.
The Bank Manager reportedly colluded with Rasul to change the cheques before clearing them with Citizens Bank, from whence they had allegedly originated.
As investigations continued into the alleged fraud committed by Rasul, a search was conducted at the Sandy Babb Street, Kitty home of his close associate, and it was reported that after several hours of search, SOCU agents removed from those premises three CBR motorcycles, a Jet Ski and a bag containing a quantity of ammunition.
Prior to that raid, a black 2013 Hilux belonging to Rasul was seized by SOCU after it was discovered to be bearing false number plates. It is believed that that vehicle was imported from Brazil without the necessary paperwork and taxes paid.
Days after the vehicle was seized, GRA officials swooped down on another of Rasul's locations and found a fully armoured vehicle that was not registered with the revenue authority.
Rasul is believed to have robbed and conned several gold dealers out of hundreds of millions of dollars. He presently has hanging over his head several lawsuits from clients from whom he had allegedly taken money to purchase gold, but had fraudulently converted same to his own use.