Lloyda Nicholas-Garrett, who functions as Public Information and Press Services Officer for President David Granger, was a no-show at an event at State House on Wednesday. Her absence was noted as Nicholas-Garrett normally accompanies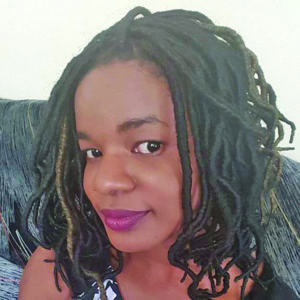 the Head of State at the majority of his outreaches and official events.
This led to speculation that the press officer was avoiding the plethora of media personnel who, in the past several hours, made several unsuccessful attempts to contact her.
Guyana Times understands that she also may be avoiding her co-workers as a source disclosed that she did not report for duty and was reportedly absent from work on Wednesday.
The brewing controversy stems from alleged social media postings on Facebook where she purportedly exchanged messages with other users that included racial slurs and derogatory remarks about colleagues at the Ministry of the Presidency (MotP). The supposed leaks were shared by People's Progressive Party/Civic (PPP/C) Member of Parliament (MP) Nigel Dharamlall, who called for her firing.
"I would like to call for the immediate termination of the services of the Racist Staffer and a period of race relations rehabilitation for her. My taxes are not to be used to pay anyone who is racist," Dharamlall said on Tuesday.
Dharamlall's shared post highlighted that Nicholas-Garrett and the other users, in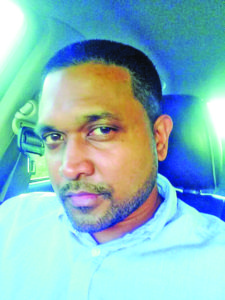 a seemingly private conversation made disparaging remarks against Indo-Guyanese.
Following the postings of her purported derogatory remarks, sources close to the controversy related that Nicholas-Garrett was often times a "difficult" person to work with and would "pressure" subordinate staff. At Wednesday's State House event where two Ambassadors were accredited, before being asked about issues, President Granger indicated to the press corps that he could not answer questions as he was still mourning the loss of his brother, who passed away recently.
Efforts to contact Director of the Department of Public Information (DPI), Imran Khan on Wednesday proved futile. He was, however, quoted in the press as saying that he was not able to verify the authenticity of Nicholas-Garret's comments in the screen shots and reportedly stressed that he would wait on the Public Information and Press Services Officer to address the matter herself.