The Berbice Amateur Basketball Association's (BABA)Tournament which was sponsored by Nigel Hinds Financial services came to an end on Sunday with the final being played between Rose Hall Jammers and New Amsterdam Warriors.
The Jammers comfortably defeated the Warriors by 85-55. At the end of the first quarter Jammers led 14-11 and never relinquished that lead.
The Warriors kept on fighting and at half time Jammers were ahead by six points with the score at 36 – 30.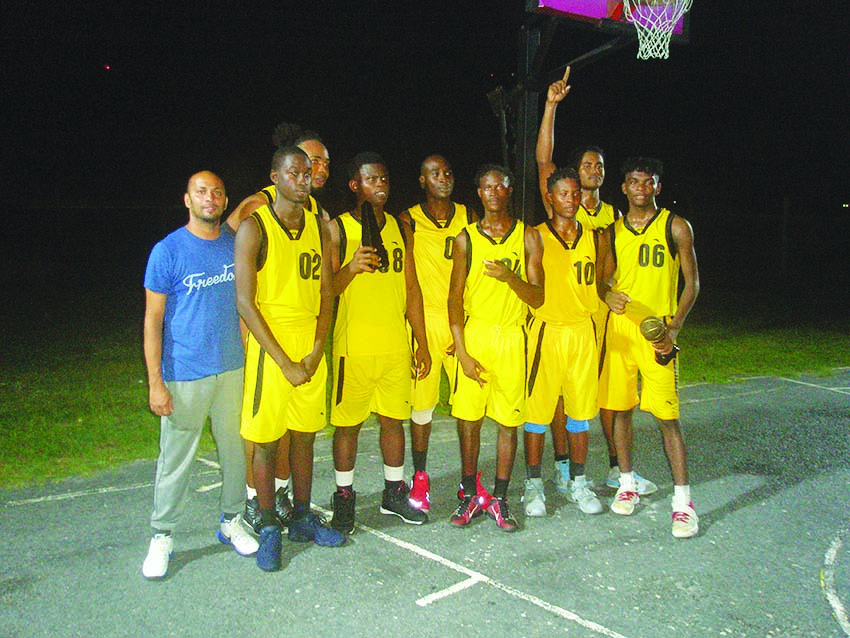 However, it was in the second half of the game that the Jammers turned on the heat leading 55 – 44 in the third quarter and eventually ending the game at 85-55.
Tournament MVP Kevon Wiggins had a game high 37 points and 4 steals for the Jammers, while Mikel Lewis contributed 20 points, 1 steal and David Hope with 12 points.
For the Warriors, Lewis Mickel had 13 points, Shamar France 12 points and Ramone Fogenay with 9 points and 2 steals.
Meanwhile in the third place playoff, Ithaca Hardliners beat Fyrish Black Sharks 50-49 scores.
Top scoring for Ithaca was Emilence Edwards with 16 points and 1 steal while Philon Edwards added 10 points and Ankel Benjamin contributed 8 points.
Rayel Franklin was the main contributor for Fyrish with 16 points and he was supported by Keenan Williams with 12 points and Garfield Benjamin with 9 points.
Six teams were involved in the competition which included Canje Knights, Fyrish Black Sharks, Ithaca Hardliners, Rose Hall Town Jammers, Hopetown Stealers and N.A. Warriors.