–
lover arrested
A 26-year-old teacher attached to the Goed Fortune Secondary School was on Wednesday afternoon found dead in a house at La Parfaite Harmonie, West Bank Demerara.
Dead is Tishaun Bess who was found hanging from the roof in the home which she shared with her lover.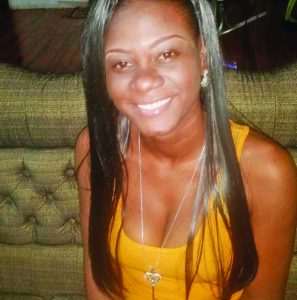 According to relatives, Bess was last seen by her mother on Monday after she had returned from work. However, the now dead teacher did not show up to the school on Tuesday as well as Wednesday which prompted her family to file a Police report.
It was when the family, escorted by Police Officers, visited the home of the deceased that they found her lifeless body hanging from the ceiling. It was reported that she may have been there for approximately two days.
The relatives of the deceased indicated that the relationship shared between the woman and her boyfriend is known to be abusive. As such, despite the incident initially appearing to be an act of suicide, they are speculating that foul play was involved in the death of the teacher.
Furthermore, one family member pointed out that the lover was last seen on Tuesday and only 'resurfaced' after Bess's body was found. As such, the man was taken into Police custody where he remains under investigation.
A post-mortem examination is set to be conducted today to determine the cause of death of 26-year-old Tishaun Bess. The Police investigation is still ongoing.