ꟷ commences on November 17
Football fanatics can now look forward to more action as the 592 Inter-Village Football Festival has officially been launched and will see some of the top football teams battle for supremacy.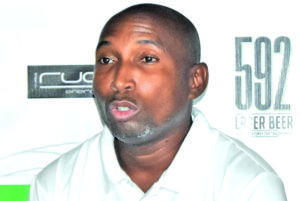 This tournament, which commences on November 17, will see the semifinal being played on December 14th and the grand finale on December 18, 2019.
At a simple press conference held at the 704 Sports Bar, it was established that the event is the first ever of its kind, and has seen many sponsors come on board, such as ANSA McAL, under their Rush energy drink brand, and top bakers Bakewell, among many other big names.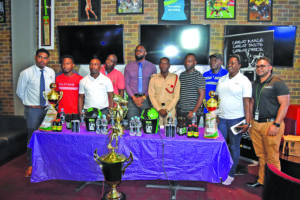 Speaking at the event, Brand Coordinator for Non-Alcoholic Beverages, Fareez Mohammed, said, "We are delighted to be on board, as this is the sort of event that can connect with East Coast communities. This is a great initiative, as Rush is still new on the market and ICool has always been there. So we are happy to be on board."
This event is the brainchild of Ian Habakuk, popularly known as Father Moey, who said he got the idea for the tournament from noticing that there are not enough sporting activities for the youths. He noted that with the inclusion of sports, it would further take the mind of the youths off crime. Moey noted that a rivalry that emanated from 'back in the day' can certainly be rekindled.
"To start this tournament, we have decided to go back to the days of village rivalry. The rules are simple: if you live in that village, then you can represent it. Strictly no outside players are allowed, (and) we won't have guest players as we want to promote that village rivalry."
Echoing similar sentiments, Director of Sports, Christopher Jones, said, "I must commend them for organising this tournament. As mentioned before, local football has not been played throughout the regions of the country. As such, the opportunity does not provide itself where persons can scout new talents. So these grassroots type of tournaments are commendable, and the NSC will continue to lend support to these tournaments."
The tournament will see the winner carting off $300,000; while second, third and fourth placers would respectively pocket $150,000, $100,000 and $50,000 together with trophies.