The Guyana Public Service Union (GPSU) has called out the Government for yet another arbitrary wage increase to public servants, claiming that they are not willing to accept this decision.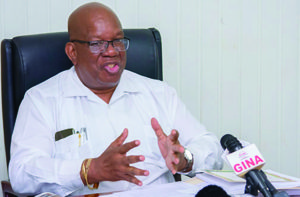 On Thursday, Finance Minister Winston Jordan said that he would make an announcement shortly on salary increases for employees in the public sector.
However, the announcement did not go down well with GPSU President Patrick Yarde, who, during an emergency press conference on Friday, said that the Union is "fed up" with the outcome yet again, and upon this announcement by the Minister, a rigorous reply will be delivered.
"This is most disturbing to us. We would wish to state that we will respond to any arbitrary increase in a most vigorous manner…We are fed up with arbitrary impositions," he said.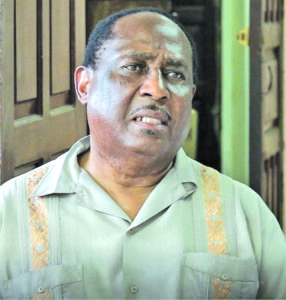 Yarde disclosed that the Government was in discussion with the Union last May to handle these increases and working conditions. While the engagements were dubbed as fruitful, it appears as though this path was quashed and the administration will return to deciding how much increase should be granted.
"We expected the commitment made would have been addressed but we concluded today that that approach seems to have been scrapped since you're hearing that the Minister arbitrarily will make an announcement (on the) increase," Yarde pointed out.
He also reflected on Jordan's budget speech some four years ago, which recognised the inadequacies in the public service. However, he posited that nothing has changed, since public servants are still settling for whatever is offered by the Government, instead of a consensus approach.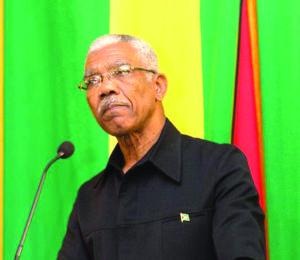 "If you look at Minister Jordan's speech in 2015, you'll see a commitment based on a mutually-arrived-at decision that we had with him. He recognised how woefully inadequate certain conditions were in the public service. Today, four years after, they're still the same".
In the 2018 budget, persons earning less than $100,000 a month received a seven per cent increase. Those earning between $100,000 and $299,999 got an increase of 6.5 per cent, while those in the $300,000 to $499,999 range were subjected to a five per cent increase. Those with an income of between $500,000 and $699,999 a month had their salaries increased by three per cent.
Back in April, the GPSU had expressed dissatisfaction with the state of industrial relations, more particularly, the consistent failure by Government to respect the collective bargaining process in the negotiations of salaries.
"With the change of government in 2015, they gave a commitment to restore collective bargaining but soon thereafter, we were faced with the same modality of impositions," GPSU President Patrick Yarde had pointed out.
Meanwhile, President David Granger said on Wednesday that he cannot commit towards the much-anticipated Christmas bonus to these workers. His Finance Minister has since admitted that there were no provisions in the budget, which he, himself, prepared, for bonuses.
Back in 2017 and 2018, the coalition government did not pay public servants the annual Christmas bonus. In fact, Jordan had bluntly told the National Assembly that monies were not available for a bonus. The Government has also discontinued the one-month tax-free bonuses for Joint Services. Under the previous administration – People's Progressive Party – Joint Services ranks enjoyed this bonus.