A Guyanese couple, who got married in July, are now dead following an apparent murder-suicide in Queens, New York, on Friday night.
Dead are 27-year-old Donne Dojoy called Rehanna, and her 33-year-old husband, Dinhwar Budhidat.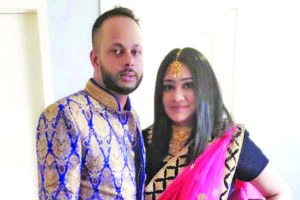 According to the New York Daily News, at about 20:00h, law enforcement officers found Dojoy's body with multiple stab wounds in her husband's first-floor apartment on Albert Road near Whitelaw Street in Ozone Park.
Cops later found the man hanging from a tree about 1 1/2 miles away in Spring Creek Park, south of the Belt Parkway.
The New York Daily News reported that a hysterical family member alerted cops of the murder after Budhidat sent her a text saying he had killed his wife and was going to kill himself.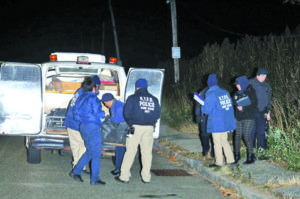 "He texted me he killed her. He didn't tell me how. Why me? Why'd he have to text me that? He's such a damn coward," the family member said. "Why'd he have to do that to the poor girl?" the relative questioned.
"The text, it was along the lines of 'I killed her. I left her in the apartment and I'm gonna go kill myself''" said Yogindra Toolaram, one of Budhidat's cousins.
"I got a phone call from my cousin who got the text," he said. "She called me in a panic and we both rushed over here…Every relationship has problems," said Toolaram. "I just didn't think the problems would be big enough to result in such violence."
The suspect and victim were wed in July 2019.
Meanwhile, New York Post reported that Budhidat was arrested in August for strangling Dojoy.
The New York Post also reported Dojoy's relatives as saying that Budhidat was insanely jealous of his wife's love for Bollywood megastar Hrithik Roshan.
"She told me when she was at home watching a movie or listening to a song [with Roshan in it] he would ask her to take it off because he would get so jealous," said Mala Ramdhani, 52, a karaoke singer at Gemini's Ultra Lounge in Ozone Park, where Dojoy tended bar.
According to New York Post, on her last day alive, Friday, Dojoy — who had moved out two weeks prior — agreed to stop by their old Ozone Park apartment, on Albert Road, to watch a movie and "chill" with Budhidat before her evening bartending shift, said Andel Rodney, 29, a chef at the lounge.