National cycling coach Hassan Mohamed will conduct the 16th Annual DeSinco Trading 11-race cycle programme under the company's Degree brand on Saturday around the inner circuit of the National Park commencing at 09:00hrs.
The feature event 35-lap race is open to Schoolboys, Novices and Invitational cyclists.
Michael Anthony will have his hands full as he seeks to go all out to make a successful defence of the title he won last year in a time of one hour 18 minutes 22.77 seconds.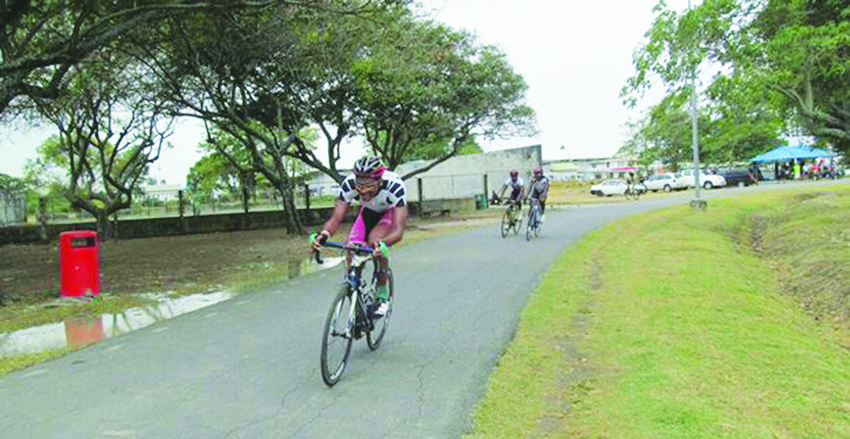 Anthony, will this time around have to stave off the challenges of a fit local bunch such as Raul Leal, Orville Hinds, Jamual John and Paul Denobrega, who are all in good nick with the latter and the former having dominant cycling seasons thus far.
Apart from the above mentioned riders, Anthony will also have to be wary of competition from Alanzo Ambrose, Andrew Hicks and Warren McKay among others.
Junior Niles will be defending the veterans' Under-50 five-lap title which he also won last year in a time of 12 minutes 45.48 seconds, but will once again face stiff challenges from the likes of Warren McKay and the Fernandes boys.
Curtis 'Chappy' Dey (Trojan CC), Nigel Duguid (Team Evolution), Christopher Cornelius (Team Evolution), Adealie Hodge, Jason Cameron (Trojan PSL) and Marcus Keiler (Roriama) will fight for the top accolade in the Juniors 10 laps race.
There will also be races for Ladies, BMX and Mountain Bikes.