– funding to include Public Service College, ICT upgrades – as China's Foreign Minister arrives for 2-day visit By Jarryl Bryan Agreements signed on Saturday with the...
Supporters of the People's Progressive Party (PPP) are claiming that they were tricked into signing forms which put them as candidates for the A...
…final games to be held today For the countless year, the Indigenous Heritage Games got off to a stylish start on Friday, seeing participation from...
The Suarez Brothers Circus out of Mexico; one of the most popular circuses in the world is expected to take Guyana by storm on...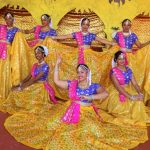 The Jewan Ka Nritya Dance Group will host its first National Cultural Centre dance production on Saturday, September 29, titled "The Book of Dance"....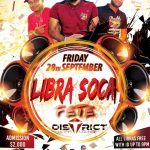 Calling out all Libra born soca junkies! Please make your way to the District Ultra Lounge on Friday, September 28, 2018, for the wildest...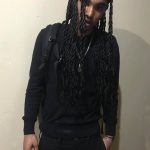 Nineteen-year-old Sewdat Junior Persaud is optimistic that he can be the "next big thing" in the music industry in the line of dancehall music. This...