Linden Town Clerk saga
Following the release of findings of the Investigative Committee appointed to hear the issues surrounding the No-Confidence Motion brought on by the municipality of the Linden Mayor and Town Council (LM&TC) against Town Clerk Jonellor Bowen, last week, Mayor Carwyn Holland has indicated that the Council is expected to meet to discuss the way forward on the issue.
On Monday when Guyana Times asked Holland to provide an update on the situation, he declined to speak publicly on the issue just yet, but promised to do so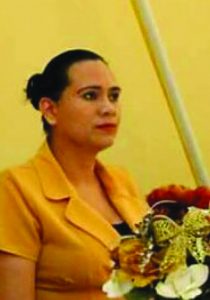 following a meeting which was expected to take place between himself and Councillors.
While the Town Clerk had expressed optimism of resuming duties on Monday, up to press time, she continues to be off the job. Speaking with this publication earlier on Monday, Bowen said she was still awaiting word from the Permanent Secretary (PS) within the Communities Ministry, Emil McGarrel, regarding the way forward.
This newspaper understands that McGarrel met with the Mayor and Councillors at the municipality on Tuesday where the issue was reportedly brought up. As a result of the meeting, Holland noted, when contacted again on Wednesday, that the Council did not get the chance to meet as planned, but was expected to do so on Wednesday to discuss the matter of the Town Clerk.
Speaking with Guyana Times on Wednesday, Bowen outlined that there has been no official word on her position as yet, as she remained out of office. The findings of the Investigative Committee had indicated that the motion brought "was in contravention with the procedures set out in Section 8 of Chapter 28:01 of the Municipal and District Councils Act of the Laws of Guyana and was also in contravention of the Standing Order rules under Section 9." It is, however, unclear as to what the next step would be for the Town Clerk since the Committee's findings went on to state that, "… notwithstanding the above, the Commission during the course of the investigations noted the toxicity of the relationship that existed between the two parties and is recommending that in the interest of the forward movement of the municipality and for the benefit of the people of Region 10, that the Town Clerk be transferred to another department of the municipality."
On the other hand, the recommendations section of the findings would have stated that, "Consequently, the Committee is recommending… despite the procedural irregularity of the No-Confidence Motion, that the Town Clerk be reassigned to another post within the Ministry of Communities, where she can use her many skills and better apply her qualifications."