Kemuel Moses on Saturday produced one of the biggest cycling upsets in recent memory when he beat a field of the country's top cyclists to claim the 17th Annual DeSinco Invitational 35-lap race title at the National Park circuit. Moses, who kept up with the peloton in the opening stages, made a remarkable breakaway in the final lap, and finished first ahead of Silvio Innis, who was second.
Defending champion Michael Anthony finished in third, while Raul Leal was fourth, Alanzo Ambrose fifth, and Shaquel Agard closed out in sixth.
Jamaul John and Paul DeNobrega, who are the number one and two ranked cyclists in Guyana, both finished outside of the top six.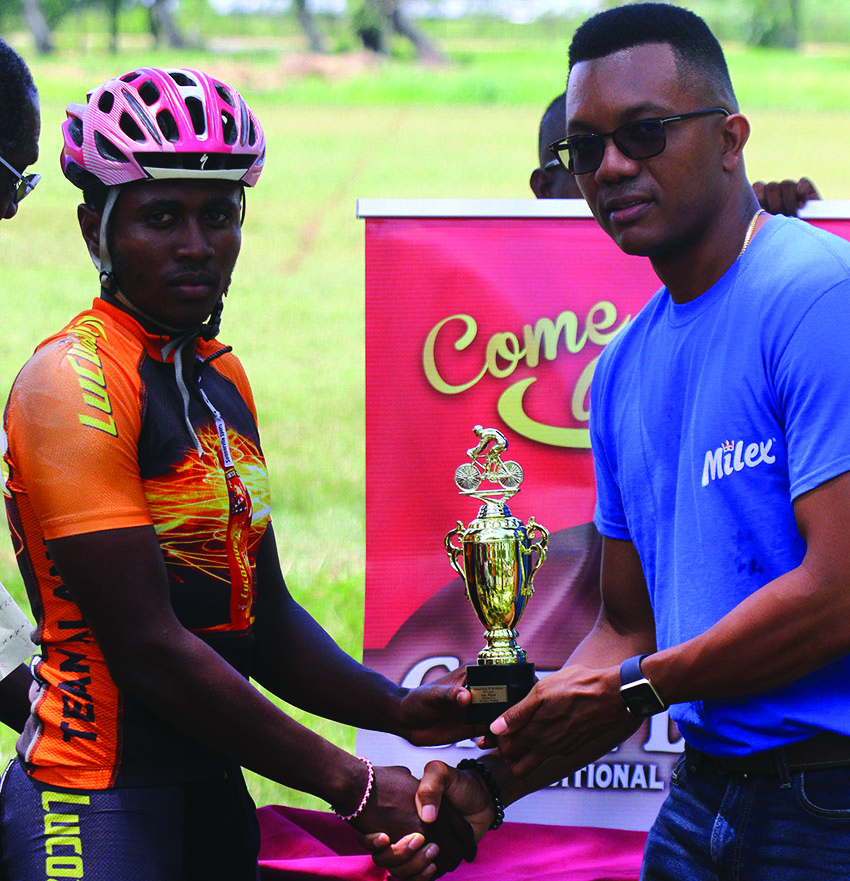 In the Juveniles 10-lap race, Curtis Dey was first ahead of second placed Nigel Duiguid and Adealie Hodge, who was third. Dey won that race in a time of 25 minutes 9.50 seconds.
Nigel Jacobs came out on top in the 5-lap Mountain Bike category, while Shamuel Younge and Akram Singh were second and third respectively.
In the Veterans U-50 five-lap race, Junior Niles was first in 12 minutes 45.33s with Ian Jackson and Sean Greene finishing in second and third respectively. The event was conducted by National Cycling Coach Hassan Mohamed, who noted that the event was incident-free and thanked the riders for coming out.