– Guinness Cage /Three Peat Promotions Indoor C/ship
A consistent supporter of sports and athletes, Y K Investments & Pawn Shop has added its name to the list of sponsors of the inaugural Guinness Cage/Three Peat Promotions Indoor Championship, presenting a gold chain for the Most Valuable Player.
In a simple ceremony at the entity's location on Regent Street, Managing Director Marlon Yenkana pledged his support for the MVP following a request made by Three Peat Promotions representative Rawle Welch.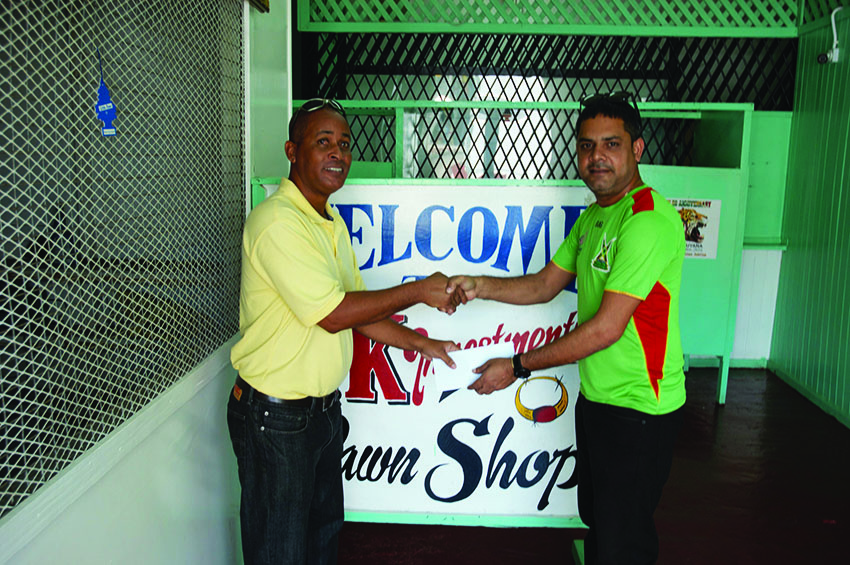 Yenkana said he was pleased to assist the Championship, adding that his love for sports played a pivotal role in his decision to get on board, while his longstanding friendship with one of the organisers was also instrumental in convincing him to offer his assistance.
"I have known Rawle for a long time, and our association, which started through business, has blossomed into a friendship over the years," Yenkana disclosed.
In response, Welch thanked the entity for its continued support to sports, and promised to deliver an event that would make the business proud.
More than $800,000 in total prize money is up for grabs.