A mining syndicate developed for small miners in the Toroparu, Upper Mazaruni, Region Seven (Cuyuni-Mazaruni) feels that it has been treated unfairly by the Government, after an application for 10 mining blocks has been turned down.
Chief Executive Officer (CEO) of the Toroparu Mining Syndicate, Melanie Beharry told Guyana Times on Wednesday that the Syndicate had initially applied for 29 blocks.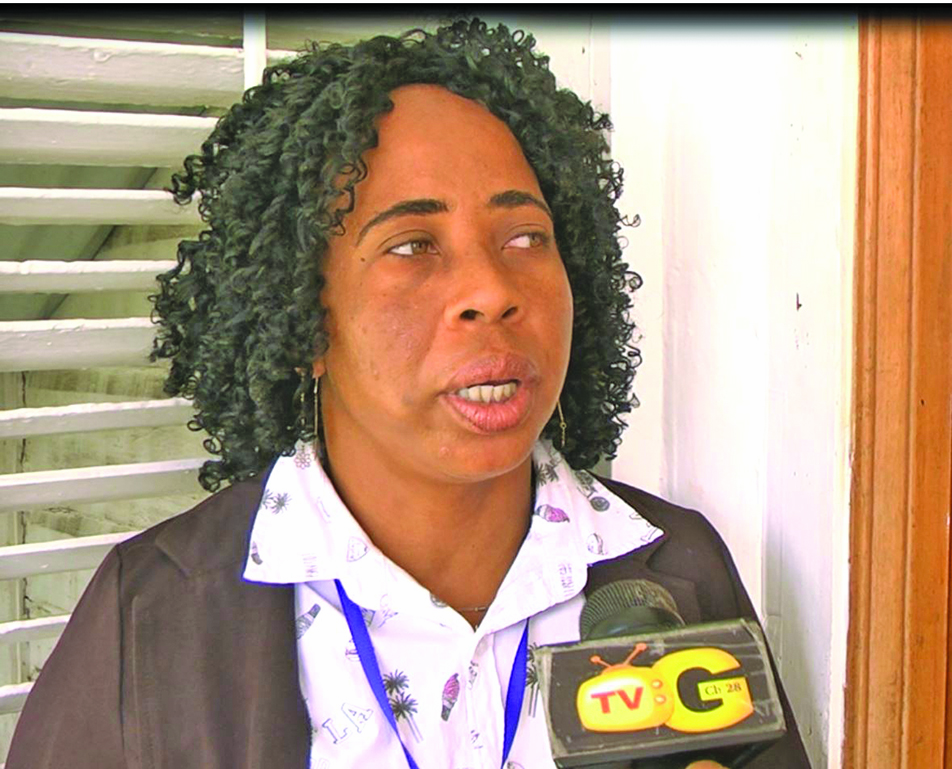 She said based on the rules established for syndicates, they were told that they could only apply for a minimum of 10 blocks. Three applications later, the Syndicate has been told that all the blocks it has applied for cannot be granted as they are all currently occupied.
"Recently, we applied for 10 again, but we were told that it was given to a private individual. We find this strange, because during our meetings with the [Natural Resources Minister], Raphael Trotman and Simona Broomes [Minister within the Natural Resources Ministry], they emphasised that no one or two miners could apply for land in the closed area," she explained.
Beharry now claims that the Syndicate received news that the person who was given the blocks was given them based on special orders. "At least this is what was told to us by the Guyana Geology and Mines Commission (GGMC) that a higher person instructed that," she explained.
Toroparu Mining Syndicate members are, therefore, upset and frustrated over the situation, because it has been a long while and several members had even plugged monies into building the area and creating linkages through roads they have spent money on constructing.
According to the CEO, the GGMC has also informed her that the lone individual was granted the mining blocks, because he had applied months before the Syndicate sent its application.
But Beharry told this newspaper that the Syndicate sent in its first application in March, while another application was made for lands that were vacant on the map. "It is only until recently that it was gazetted that land belongs to the individual," she further added.
The GGMC informed her that the individual's application was accepted, because he applied since January and applications were dealt with on a first come, first served basis.
"But my major concern is, it doesn't matter who apply for it first, it matters that it's one person. You are going to give one man who doesn't even have dredge 20 blocks against a syndicate [of] 25 members."
Beharry said she planned to meet with the Ministers and see how best they could assist with finding available blocks for members to utilise, because they have their equipment stalled.
In May this year, the National Mining Syndicate had said while it was appreciative of the efforts made by the administration to ensure that they have lands to mine, the process is being frustrated by several within the GGMC.
Many miners are of the opinion that the Natural Resources Minister was not pushing for them to receive the lands with alacrity. President of the group, Renwick Solomon had said there was lack of "proper coordination" relative to dealing with the body of syndicates, which results in the beneficiaries being frustrated.
"We would have applied for some land within the closed area, which has a closed area committee that deals with these lands. Thus far, the majority of syndicates that have applied for land were not granted the licence to operate in full compliance with Government regulations on these lands."
Solomon said the National Mining Syndicate has made its concern public many times, but nothing has been done thus far to alleviate the frustration.
"This is a bread-and-butter issue. Many families are depending on us, and these decisions affect many lives. We expect this matter could be dealt with by the GGMC in a timely manner. Give it some sort of expedience. I know there is a system and rules by which to go by."
Solomon had said hundreds of dredges have been parked, and noted that small miners were obeying the law by not mining without permission from the GGMC.
Mining syndicates were developed after the Natural Resources Ministers met with miners in January 2016. The decision was made to cluster small miners across the mining districts for them to benefit from concessions and support each other, something they were unable to achieve, mining on their own.