Upgrade works to the troublesome access road which leads into the Kara Kara dumpsite at Mackenzie, Linden, Region 10 (Upper Demerara-Berbice) has been completed.
Central Government had responded to calls by the Linden Mayor and Town Council (LM&TC) last year to improve the state of the deplorable road that made access to the dumpsite difficult for the municipality, one of the entities tasked with garbage disposal.
Completion of the access road, according to Head of the LM&TC Environmental Committee, Councillor Wainwright Bethune, would ease the burden for the municipality, and would serve as a means to an end of disposal at the Dakoura dumpsite in the vicinity of the Dakoura Creek at Wismar, Linden, which is close to the community's watershed.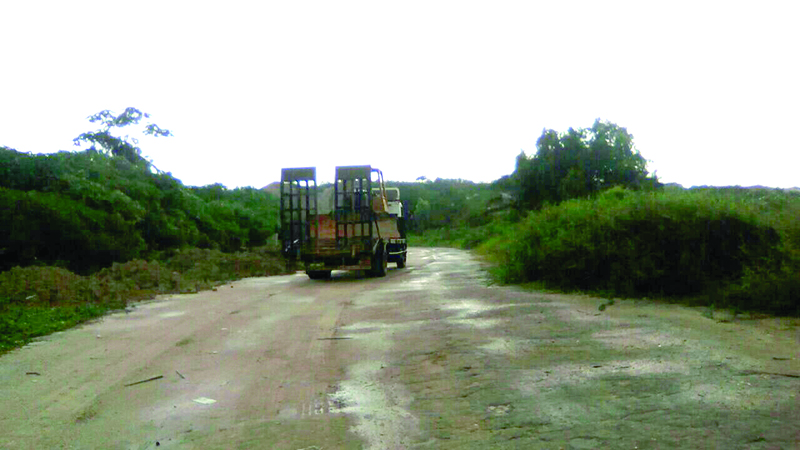 In this regard, Bethune said the municipality has engaged the Environmental Protection Agency (EPA) to facilitate a meeting between the council and the private waste management company which also utilizes the Dakoura dumpsite, following which a memorandum of understanding will be developed for those entities utilising the Kara Kara dumpsite.
"So as soon as that meeting is called by EPA, dumping will stop immediately at the Dakoura Creek", he noted.
Bethune said, however, that as it relates to waste management, the Council still does not have the capacity to fully service the entire Linden community.
Nevertheless, he said moves are in train to develop management systems. As such, he noted that Engineers are currently working on a modern landfill facility in the area, where proper waste management practices can be adopted.