Shazam Ismile, a 23-year-old labourer of Lot 17 Portuguese Quarters, Port Mourant, Corentyne Berbice, died almost instantly when the car in which he was travelling slammed into a utility pole along the Number 19 Village Highway on the East Coast of Berbice on Sunday at about 21:15hrs.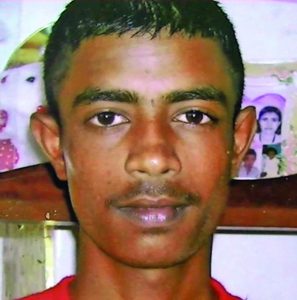 One of three persons travelling in the vehicle at the time, Ismile was sitting beside its driver and owner, 22-year-old Shazam Seepersaud, also called Randy, of Seawell Village, East Coast Berbice, when the accident occurred. Seepersaud is in stable condition at the New Amsterdam Hospital under police guard. The other occupant of the vehicle, 23-year-old Anthony Ramlocahn of East Canje Berbice, reportedly sustained broken limbs among other injuries, and was transferred to the Georgetown Public Hospital for further medical attention.
Both Seepersaud and the now dead Ismile worked with poultry farmers as labourers, and would have known each other for approximately three years. Apart from being a labourer, Ishmile also reared his own stock.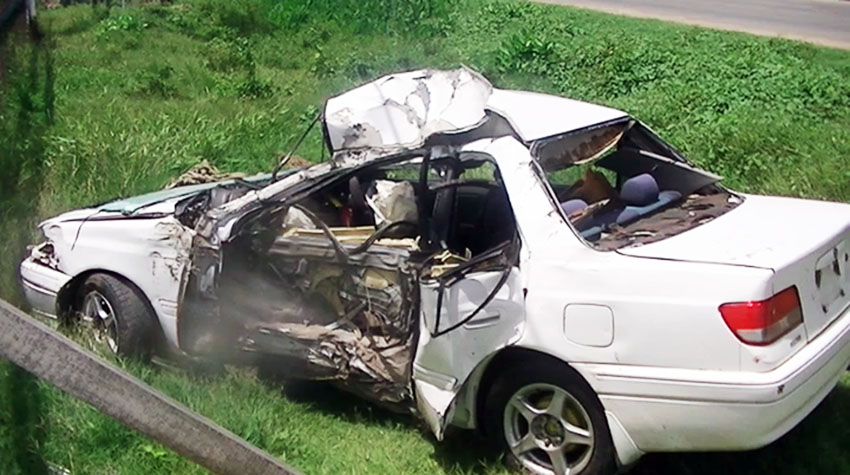 The three men were allegedly on what family members described as "a drinking spree", and according to Ismile's mother, Brahas Baijnauth, it appeared as if all of the men were drunk. She said that Seepersaud and her son would often go out together, and prior to the accident, her son had called to say that he would be home late, as he was with friends.
Reports are that Ishmile, Seepersaud and Ramlocahn had gone for an "after-payday drink" which went on longer than expected and took them to several different places, until the deadly accident occurred at about 21:15 hours.
Police are investigation the accident. (Andrew Carmichael)