Twelve persons were taken into police custody following a raid by law enforcement officials on Thursday morning in New Amsterdam, Berbice. Some were arrested for cannabis while others were taken into custody for other crimes.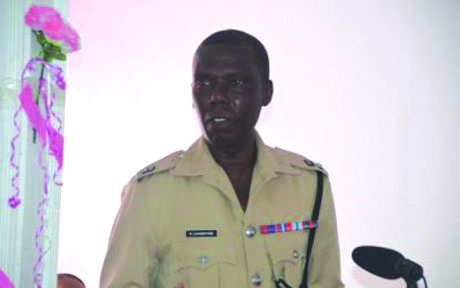 Two males and two females who hail from Angoy's Avenue are presently in the lock-ups after police ranks swooped down at their homes and unearthed a quantity of cannabis in their possession.
Reports are that ranks from "B" Division along with officers from the Police Narcotics Branch carried out a cordon and search operation that lasted for over four hours.
The two males along with a female were apprehended at a house in Number Two, Canje Village while the other female was arrested at a home in Angoy's Avenue, New Amsterdam.
GuyanaTimes understands that about 20 pounds of cannabis were found in the yard in Canje and about two pounds of cannabis was discovered in the house at Angoy's Avenue.
Additionally, during the operation, eight other persons were arrested for questioning in relation to a number of armed robberies and other offences.
Commander of "B" Division, Paul Langevine, explained that between 04:00h and 08:30h on Thursday, officers from his Division including members of the Police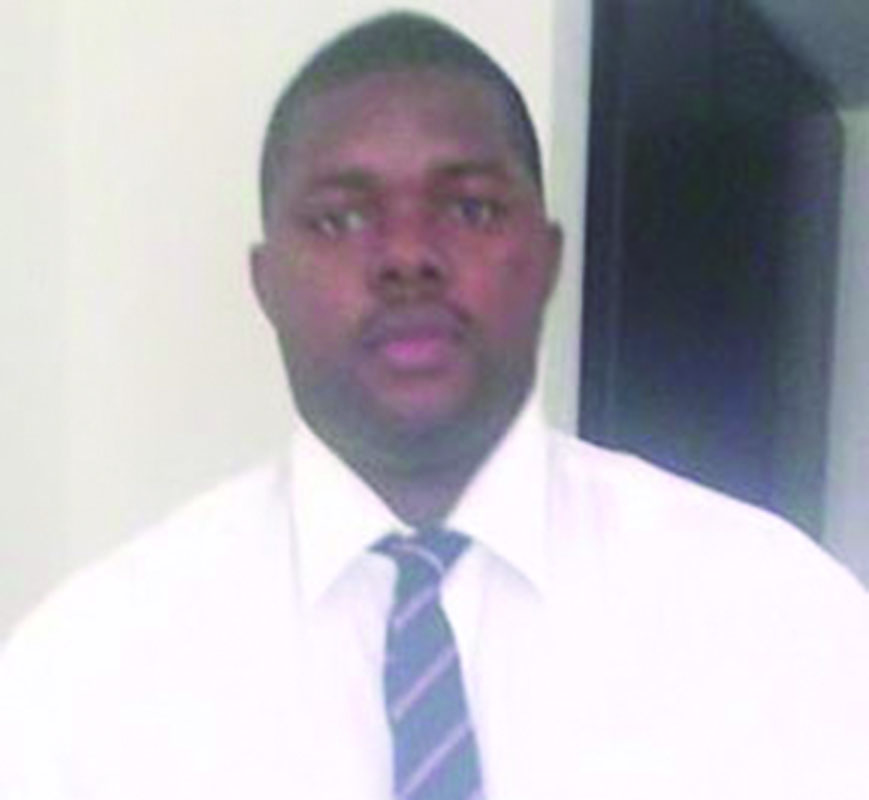 Narcotics Branch conducted the raids and made the discoveries.
He confirmed that eight persons were arrested from the New Amsterdam, Berbice, area for questioning into armed robberies and other offences including a shooting incident.
Presently, the 12 persons are assisting with the investigations.
In relation to cannabis cultivation and seizures, earlier this month, Head of the Police Narcotics Branch, Kurleigh Simon, had told this publication that in the past four months, the Police Narcotics Branch has conducted in excess of 15 eradication exercises in Berbice, and these were done in more than 30 fields where marijuana was being cultivated and harvested.
"Since the year started that total of eradication exercises totaled in excess of 50 acres of land that cannabis was grown."
According to the Senior Superintendent, a lot of work has been done by ranks during the first quarter of 2019, in comparison to what was completed for the entire of last year.
"Last year we had 15 eradication exercises and of course seizures but we have upped the ante in this fight. We recognize that the demand for this substance has to be limited and the main way to do this is to cut off the source of supply. We are being proactive rather than reactive where instead of seizures we are targeting cutting off the sources."
On April 3, 2019, the police in the "B" Division finally managed to intercept a Stanleytown, New Amsterdam, Berbice resident who was wanted in connection for the possession of narcotics for the purpose of trafficking.
According to the Police, a team of ranks, upon information received, swooped down on the suspect's home at around 11:15h on the day of his arrest.
A search conducted on the premises unearthed sixteen taped parcels of compressed cannabis. When weighed, the illegal drugs amounted to 27.2 kilograms.
As such, the 27-year-old was immediately arrested where he is being processed for court.
Meanwhile, on March 29, last, a young man has been taken into police custody after he was caught with a quantity of cannabis in his possession while travelling in public transportation.
The 24-year-old suspect of New Amsterdam, Berbice, was a passenger in a minibus on the East Coast Demerara (ECD) when the vehicle was stopped by police.