…Danns gets the boot, no consideration for Kellman
By Jemima Holmes
It was a bittersweet day for local football, as the Guyana Football Federation (GFF) finally announced the team for the FIFA 2022 World Cup Qualifiers, scheduled to begin next week.
A moment of bliss reigned when it was discovered that 12 local players were given the nod for the Senior Men's National Team, giving the local group the majority in the 23-man squad. But then shock and disbelief lingered as it was realised that the opportunity to select other young and 'old' talents was evaded.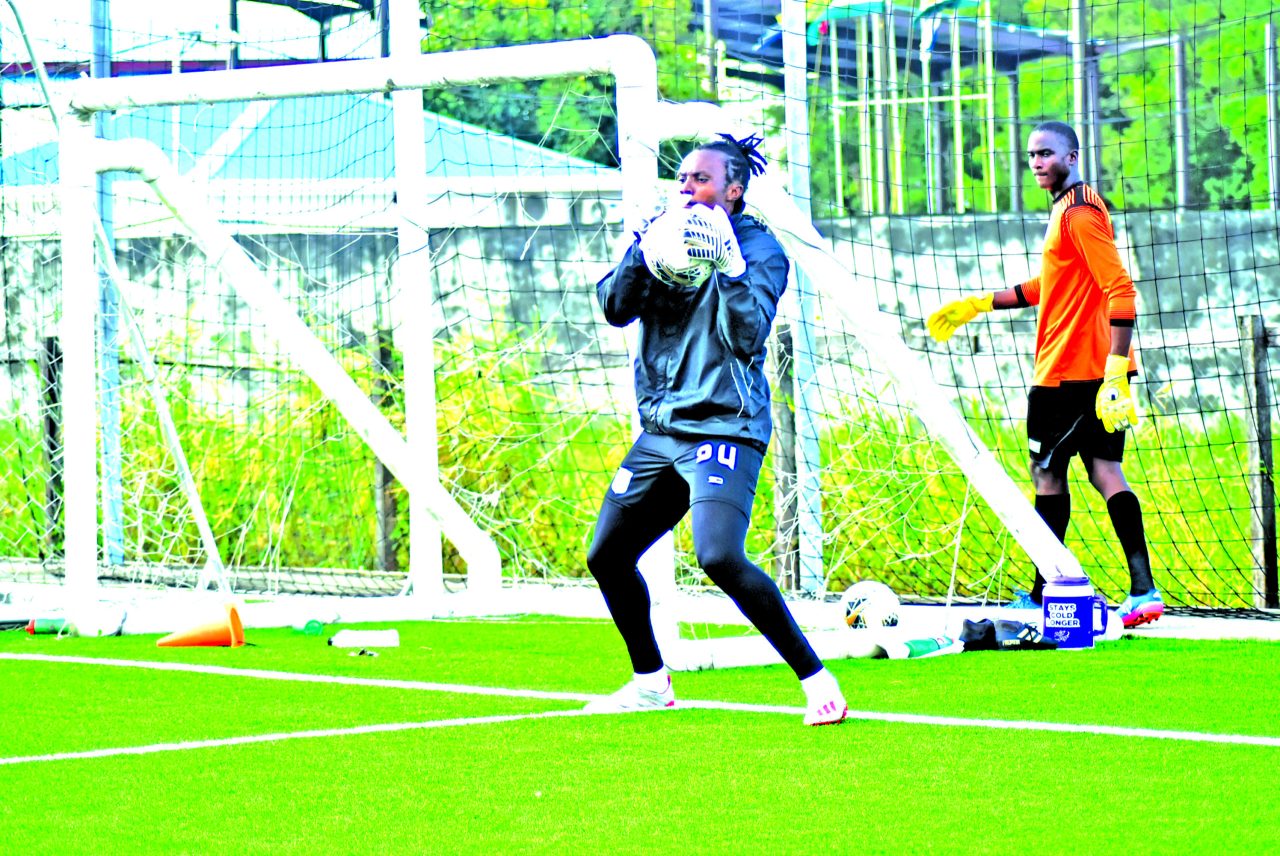 Goal-keepers Akel Clarke and Shawn Adonis; Defenders Jeremy Garrett and Nicolai Andrews; Midfielders Ryan Hackett, Job Caesar, Pernell Schultz and Daniel Wilson; and forwards Omari Glasgow, Nicholas Mc Arthur, Kelsey Benjamin and Trayon Bobb are local names in the Golden Jaguars squad.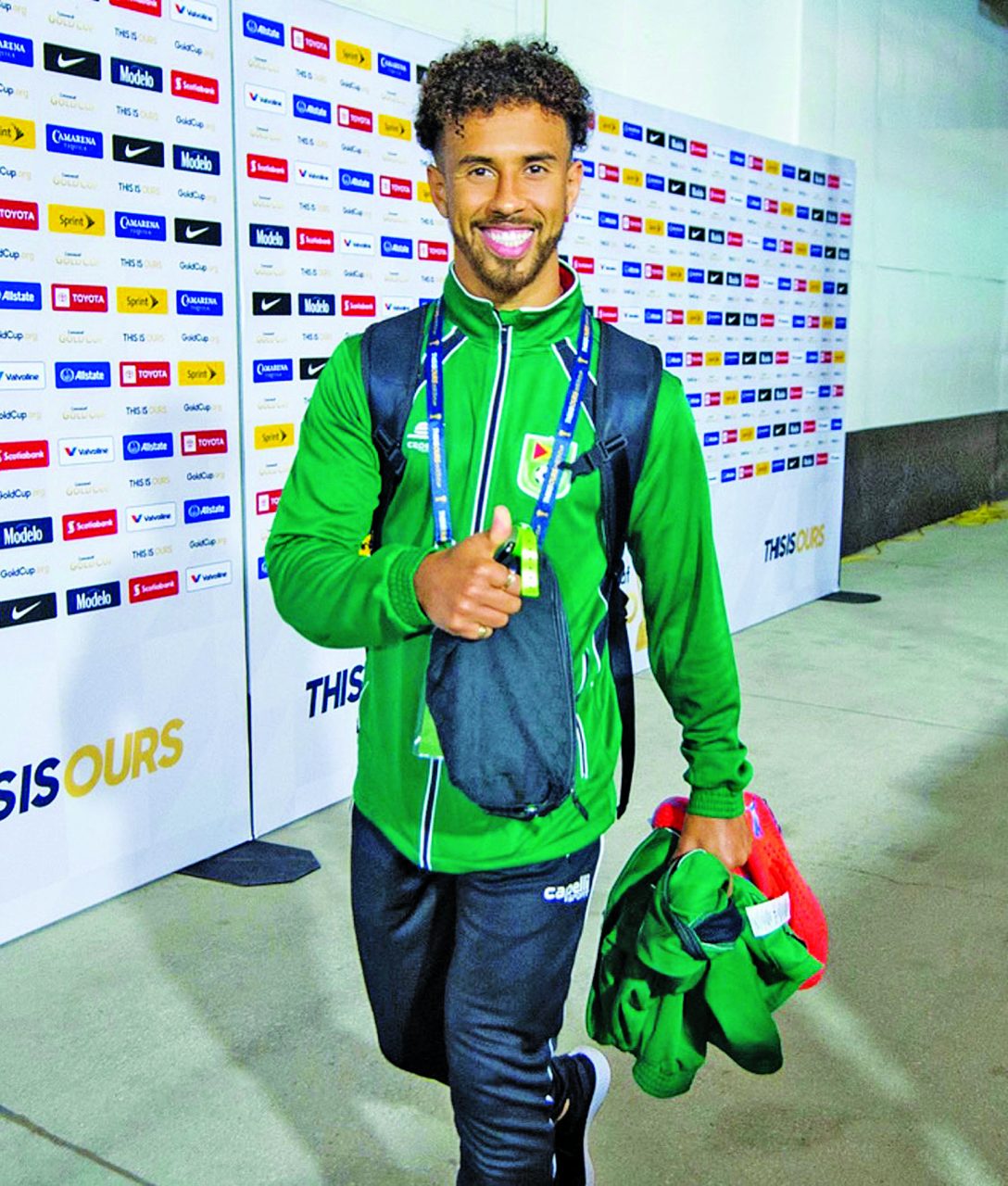 Of this group, the GFF took time to celebrate the selection of eight players who are products of the Academy Training Centre (ATC) Youth Development Programme. Those are: Adonis, Andrews, Benjamin, Caesar, Garrett, Glasgow, Hackett, and Mc Arthur.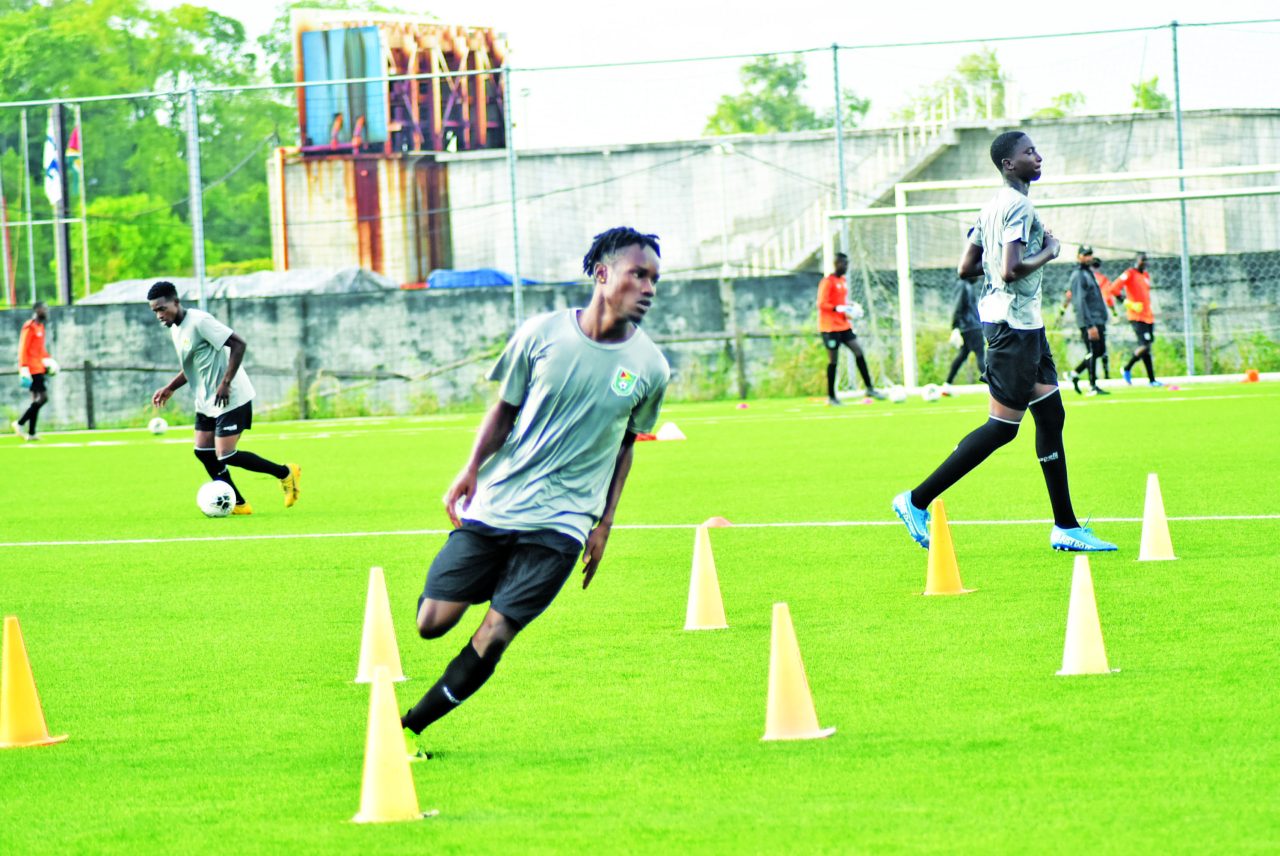 UK-based midfielder Sam Cox will steer the Golden Jags' ship. Kai McKenzie-Lyle, Miguel Scarlett, Matthew Briggs, Kadell Daniel, Bayli Spencer-Adams, Terrence Vancooten, Nathan Moriah- Welsh, Callum Harriott, Keanu Marsh-Brown and Emery Welshman are the other internationally-based players.
In that group, Watford's Bayli Spencer-Adams, Bournemouth's Nathan Moria- Welsh and Miguel Scarlett who is currently 'unattached' are newcomers to the Golden Jaguars' lineup.
"Coach Maximo giving first team call-ups to Bayli Spencer-Adams, Miguel Scarlett and Nathan Moriah-Welsh highlights the coach's willingness to give youth a chance in competitive internationals," Head of Recruitment, Faizal Khan, said about the new recruits.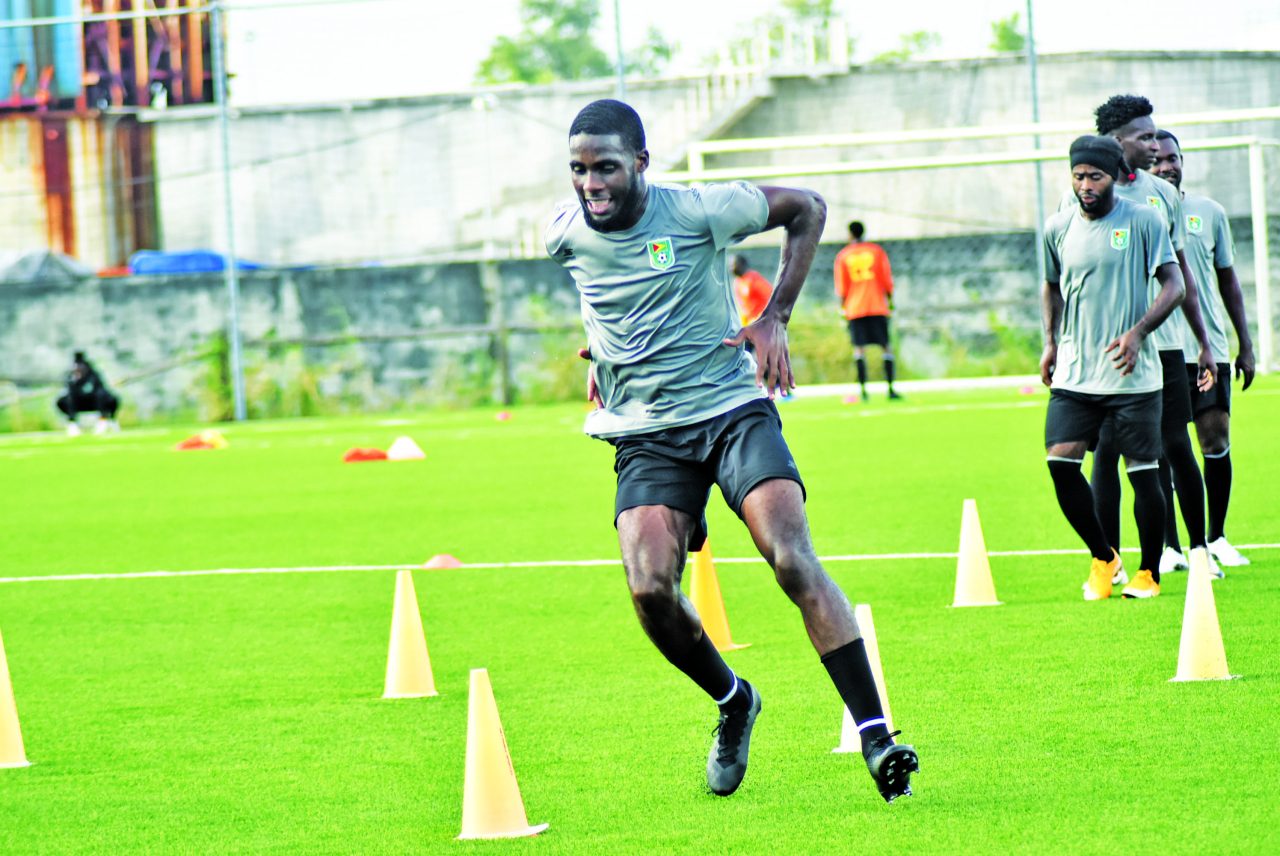 "With continued guidance on and off the field from experienced Jaguars' players that know how to win technical and tactical battles, and who took Guyana to back-to-back Gold Cups, I'm confident each of these young players has a solid future in our Guyana National Team," Khan continued.
Upon his departure from the UK, Captain Cox shared that the team's preparation through bonding would be invaluable.
"We know Trinidad and Tobago are tough opponents. We've got a rich history with them. We know they're going to offer and present a real challenge. We are preparing ourselves for that by coming into camp a couple of days earlier, just to give ourselves that extra preparation and to bond within the team. That's going to be invaluable," Cox said.
Cox continued expressing his intent to finish with victories by stating, "Then, of course, we have the Bahamas on the 30th, so we have two good fixtures that we will be looking to take wins in. We've got a good couple of weeks ahead of us, we just have to prepare correctly."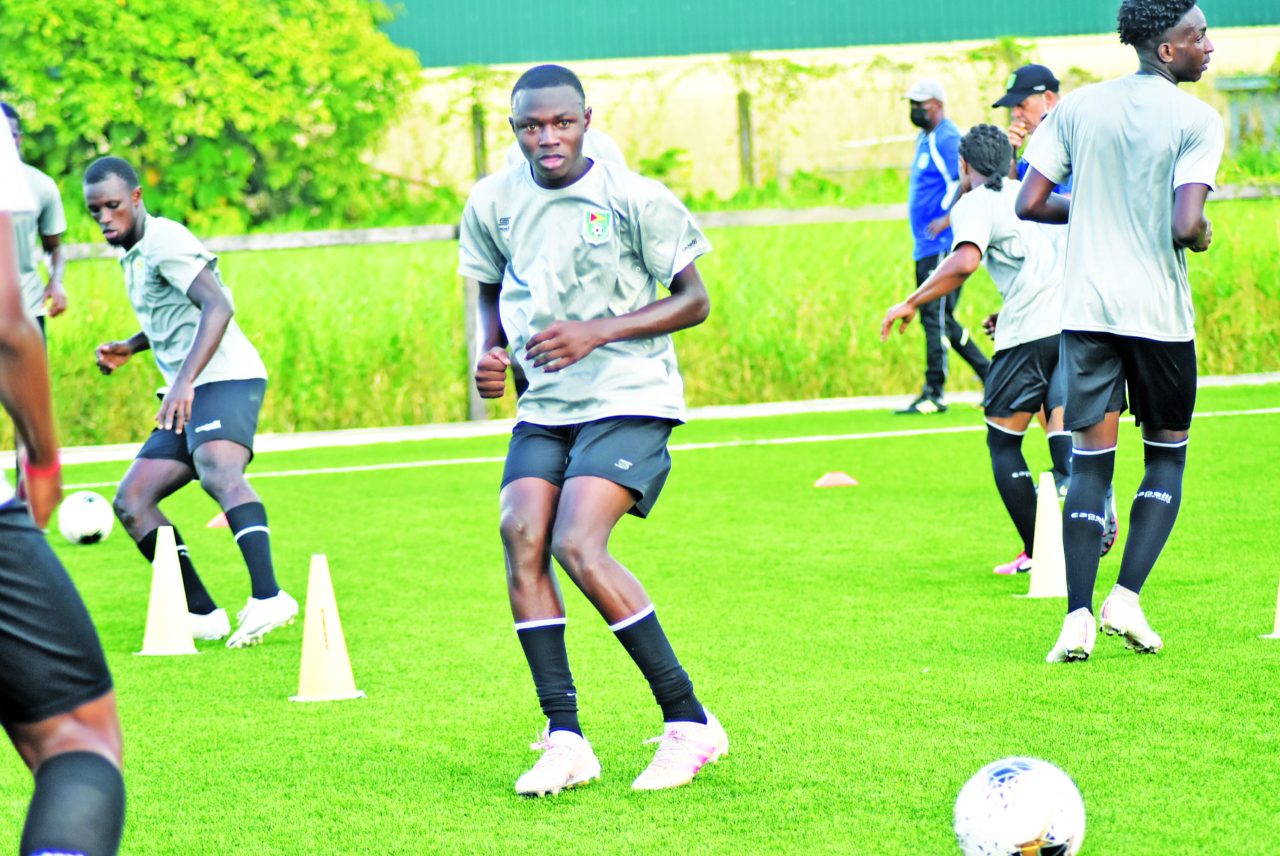 Additionally, the Golden Jags captain expressed his regret at not being able to play in Guyana, but vowed to make the Guyanese football fans proud.
"It's a shame we couldn't be in Guyana for the second game against the Bahamas," he said. "It would have been great to interact with the fans; but, obviously through coronavirus, that's not possible. We know that the fans will be there in spirit with us, and we will look to do them proud, as we always do."
No place for Danns
In the 2019 CONCACAF Gold Cup, Neil Danns, at 36, had no problem producing the goods for the National Team, having scored all three of Guyana's goals in that competition – 2 against Panama in a 4-2 encounter, and 1 against Trinidad and Tobago in a 1-all draw.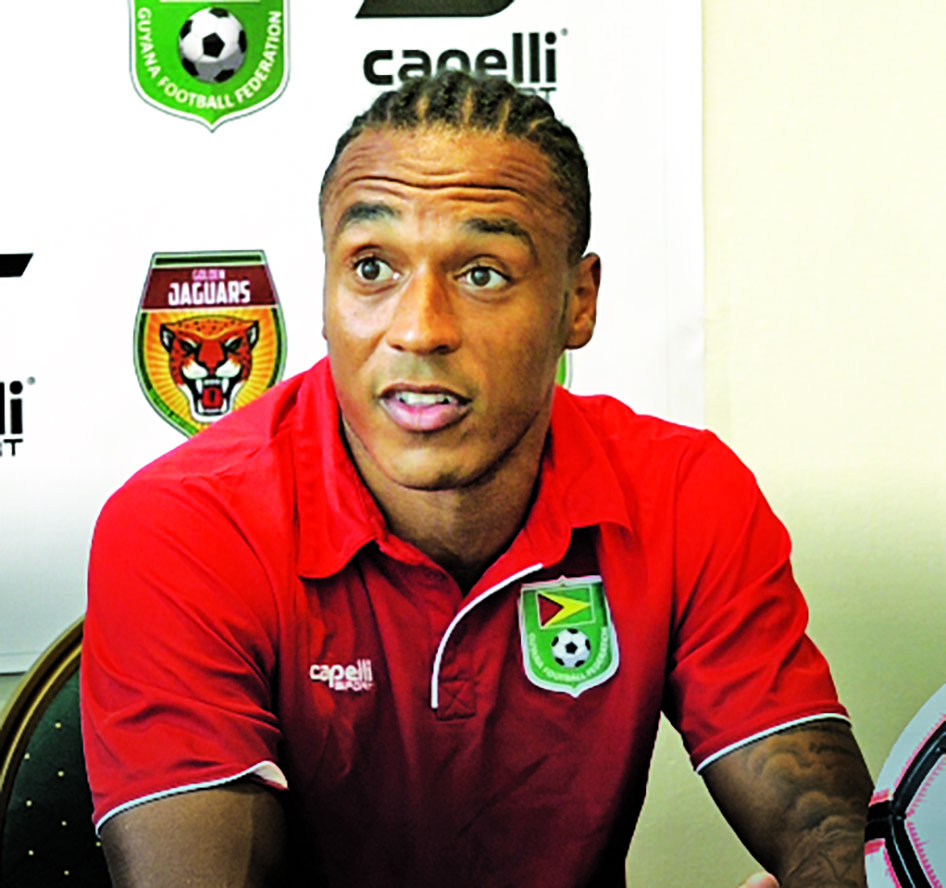 This time around, it seems that something has caused Danns's allure to look dull before the GFF technical staff, because he has been overlooked for the international stint.
And to put it mildly, he is quite disappointed.
"Disappointed not to be selected for the up-and-coming World Cup qualifiers due to age and non-performance. And Coach Marcio Maximo refusing to take a call from me. I do not wish to cause any more distractions, so that is all I will say for now," Danns wrote on his social media (Facebook) page following the team announcement on Wednesday.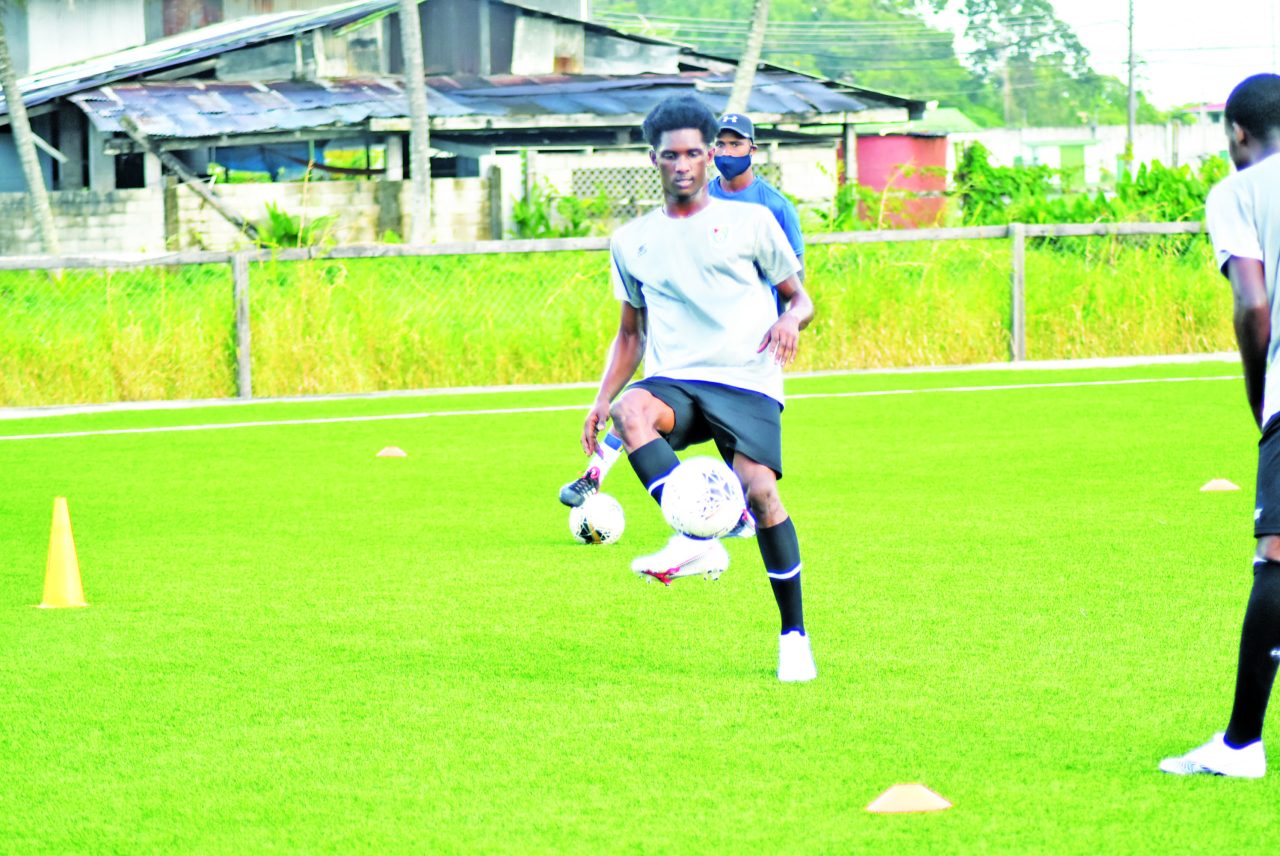 He continued to pledge his support for Guyana football. "I wish my brothers on the field the best of luck. I know they can do this. I'll be wearing my Jaguars top with pride and supporting the team with you guys, much love."
While there has been no direct reasoning for the exclusion of former Captain Neil Danns, Head Coach Marcio Maximo last week spoke about his criteria for selection, which, coupled with age, is assumed to be the reason why Danns did not get a call-up.
"I don't select the players because (of) their CV or because (of) what they did, I select the players what we doing and what they did for me, what I saw by my eyes by my evaluation, despite it be this player or that player," the Head Coach stressed.
"Also, we have a lot of potential players here that if you don't give it the chance to show. You should give a chance for our youth to play a show themselves."
He elaborated on his reasoning by saying, "I don't select the players because the players select with this club or selected with that club. I select the players because the performance, I should select the players that is more adapted to my system. And the system today should be quick, should be fast, offensive transition defensive transition. And should have players that can do it.
"I'm not going to analyze particular players, because I respect all of them," the Golden Jags head Coach concluded.
Another promising player that was left off the roster is local midfielder Curtez Kellman. The Daytona State College student allegedly was available for selection. This publication was reliably informed that Kellman's Coach had already given the 'okay' for him to participate in the international games, since it is Spring break and he would not have missed any classes.
So far, no word from the local Federation has sought to clarify why Kellman was overlooked.
On Thursday, March 25, Guyana will take on Trinidad and Tobago in their first Group F game, while their second will come against the Bahamas on March 30. Both fixtures will be played in the Dominican Republic at the Felix Sanchez Olympic Stadium.
In the next window, Guyana will battle St Kitts and Nevis and Puerto Rico. The venue of those games is yet to be determined. The Golden Jaguars will need to top their group in order to advance to the next level of the competition.