Some million has been budgeted for the development of a model village of duplexes and town houses as the first step in gauging the public's preference before moving full steam ahead with the construction of this new housing solution.
This is according to Junior Communities Minister with responsibility for housing, Valerie Patterson during a press conference on Tuesday morning at her Brickdam office.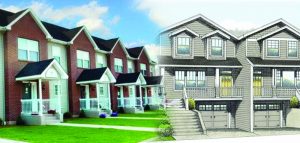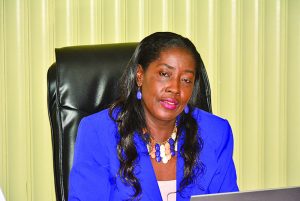 Patterson explained that the exhibition, which will be in Perseverance on the East Bank of Demerara (EBD), will have on display life-sized houses for members of the public to view.
She said the range of houses will target low-moderate-middle income groups, young professionals, singles, and more.
According to Minister Patterson, developers will be assigned to lots in the area on which they will construct the houses, which they will be allowed to sell, after the exhibition, to eligible persons on the Central Housing and Planning Authority's (CH&PA) waiting list and prequalified for mortgages by the commercial banks.
Developers who participate will also be given the opportunity to showcase their building systems, methodology for construction and other features of home construction.
Suppliers of building materials will also be invited to participate.
"The public will be free to interact with the developers, financial institutions, insurance companies, home improvement companies… Persons with house lots who are desirous of building can engage a developer to build for them," the Minister stated.
Thereafter, a survey will be done to inform the Government of the public's preferences before it goes ahead to develop duplexes and town houses across the country. These housing solutions will be constructed in Great Diamond, Little Diamond and Perseverance, EBD; Cummings Lodge on the East Coast of Demerara; and a section of East La Penitence in Georgetown, among many others in all regions except Regions One (Barima-Waini) and Nine (Upper Takatu-Upper Essequibo), where the Hinterland Housing Project would be undertaken.
The Minister noted that Region Eight (Potaro-Siparuni) is posing some challenges for the CH&PA because the area initially identified is more suitable for mining. Meanwhile, expressions of interest have already been published and the Minister anticipates that the construction of the first set of duplexes and townhouses (which will form part of the exhibition) will commence in April. Minister Patterson noted that it is becoming increasingly difficult to find housing solutions for the growing number of persons applying for house lots.
She explained that with the minimum age being changed from 21 years old to 18 years old, more and more applications are being received on a daily basis.
There is currently a backlog of some 25,000 applications for house lots but the availability of land is a major problem for the CH&PA.
The Minister disclosed that there are currently no house lots available for allocation in Region Four but some are available in Region Three but only in the high-income bracket.
"That is why we are looking to build duplexes, town houses and condominiums. We have to look at increasing density. We cannot continue giving one house lot per person or we would never complete the 25,000 applications," she stated.