A West Bank Demerara, Region Three (Essequibo Islands-West Demerara) teenager was stabbed to death by his 16-year-old cousin after he did not repay 0 that was borrowed to purchase bread.
Dead is Leon Anthony Ritchie, 17, of Lot 20 L'Oratoire, Canal Number One Polder, West Bank Demerara. He was stabbed once to his chest by his 16-year-old cousin, during an argument at about 18:10h on Tuesday evening. Reports are the fatal stabbing stemmed from a row over money owed to the suspect. Guyana Times understands that the now dead teenager, a construction worker had borrowed 0 from his cousin to purchase bread about two weeks ago.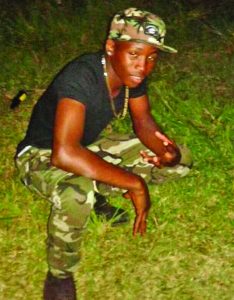 However, the bread was utilised by the suspect and another cousin, Akeem Gittens, and as such the young man apparently did not see the need to repay the money.
However, on Tuesday afternoon, the suspect confronted Ritchie for the money and an argument ensured. Ritchie was reportedly in the kitchen preparing a meal when he was attacked by the suspect and dealt one blow to the chest with a knife that the suspect picked up in the kitchen.
An injured Ritchie reportedly collapsed and upon realising what he had done, the suspect raised an alarm. The injured teen was taken to the West Demerara Regional Hospital where he was pronounced dead on arrival.
The suspect, who accompanied his injured cousin to the medical facility, was immediately taken into custody and is assisting with investigations. At the house where the stabbing occurred, Akeem Gittens, the brother of the suspect, said he was no where around and knew little about what might have prompted the stabbing incident.
He explained that he was at a shop in the area and was informed about the stabbing incident by two young ladies. With some disbelief, he rode home but by the time he arrived, his cousin was already taken to the hospital. He further stated that when he entered the kitchen, there was blood everywhere.
Nevertheless, he claimed that he went to see his brother at the La Grange Police Station but was prevented of doing so.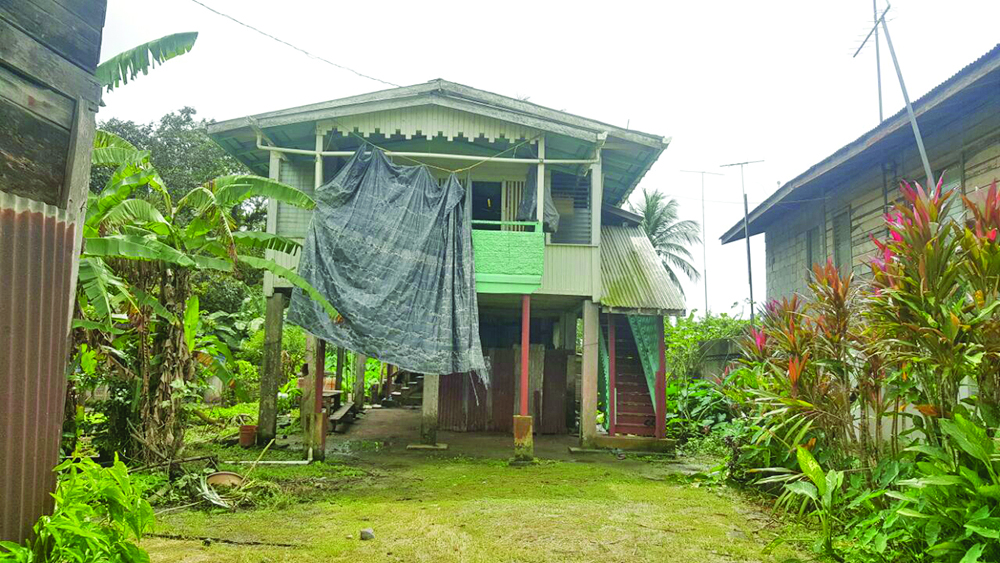 "All I hearing is lil thing here and there… one time, I hear is about money, another time is about charged, the other time about a girl… so I nah know exactly what happen… All I know is that the two of them does go out and lime and come home late… I never know they had any vibes," the young man noted.
He further stated that his now dead cousin was a quiet person who did not get into trouble. The dead teen's father, Michael Ritchie, when contacted via telephone told Guyana Times that he was standing in front of his house when he received news of the incident. He is one of the persons who took his son to the hospital.
The aggrieved father, who is still in shock, said he was not afforded an explanation as to what prompted the stabbing. Although his son did not live with him, he would visit him quite often.
The father said his son lived at his grandparent's house along with his other cousins. Their grandfather, who supervised the boys, passed away last year and ever since they have been living alone. Persons in the area could not recall hearing any argument prior to the stabbing incident.
One woman posited that she was at home all day and only heard loud music but after a while, the place went quiet followed by scream from the suspect, who was shouting "Leon! Leon!"
It was at that time that residents in the area thought something was amiss and ran over to the house where they found the young man lying in a pool of blood. Leon Ritchie is survived by his parents and only brother.
The Police have since recovered the murder weapon as they continue their investigations. They are expected to institute charges before the end of the week. (Bhisham Mohamed)