Two men of Tuschen, New Housing Scheme, East Bank Essequibo (EBE) were on Tuesday arrested after they were caught with over 42 kilograms of ganja in a motorcar.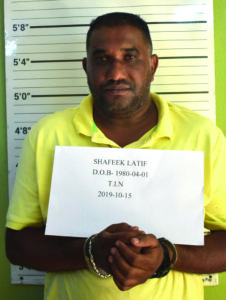 The bust was made by agents of the Custom Anti-Narcotics Unit (CANU) at Parika Public Road, EBE about 03:00h on the day in question. Based on information received, Shafeek Latif, 39, and Naresh Totaram, 35, were travelling in a Toyota Spacio motorcar when it was intercepted by CANU ranks.
At the time, two bulky salt bags were found in the back seat of the car. Upon inspection, the large amount of ganja was unearthed. The men were told of the offence and were taken into custody.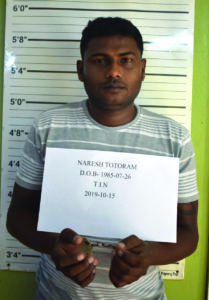 In July, two ex-Police detectives and one of their wives were nabbed by CANU agents after they swooped down at their home at No 2 Village, East Canje, Berbice. During the operation, 94.347 kilograms (208 lbs) of ganja were discovered.
It was reported that Khushyal Grant, 28, who served in the Guyana Police Force as a detective, was found with the prohibited substance in his home.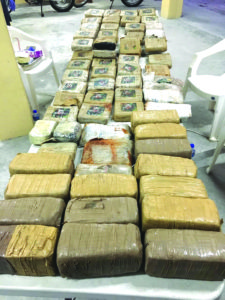 It was based on information received and fuelled by an intelligence-led operation that Grant was busted with the cannabis.