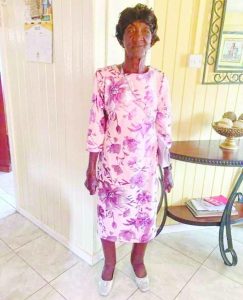 Two persons were crushed to death in separate accidents on Tuesday afternoon.
Dead are 84-year-old Elaine Williams of Buxton, East Coast of Demerara (ECD); and a man identified only as "Kevin" of Sophia, Greater Georgetown
The first accident took place at a building along Sherriff Street, Georgetown where "Kevin", a construction worker was crushed to death after a part of the building on which he was working allegedly caved and crushed him in the process.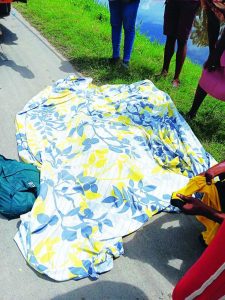 According to one of the dead man's colleagues, Jason, they have been working at the site for about seven months. He said a few minutes before the accident, he had just left his friend to purchase a drink, when he heard a loud impact and rushed back to the site.
"He send me downstairs to buy two XL for me and he… by the time I come back, I see the whole building cave in when I look down I see me partner fall down and the building cave in and the beam fall on he and he dead."
"None of we expect this… this has nothing to do with the boss, is the building cave down and it, that could have happen to any one of we," he said.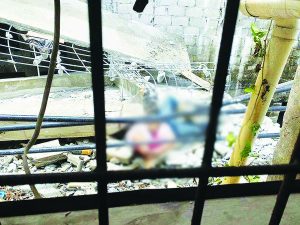 It is believed that the heavy concrete beam became loose and plummeted to the ground, striking "Kevin" and instantly causing fatal injuries.
Following the distress call, emergency services were immediately dispatched to the location, and the construction worker was pronounced dead at the scene. An investigation will be conducted to determine the exact cause of the accident.
Meanwhile, just a few hours later, 84-year-old Elaine Williams, a broom vendor of Sideline Dam, Buxton, East Coast Demerara, was crushed by a waste disposal truck as she was crossing the Buxton Public Road.
The woman was reportedly returning home after plying her trade when she met her demise. Williams is known for selling brooms in Georgetown and along the ECD corridor and had set out earlier in the day to conduct her business.
She was pronounced dead at the scene after sustaining severe injuries. She was described by her family as a kind-hearted and hardworking individual. The driver of the lorry was detained and is assisting with the investigations. (G9)