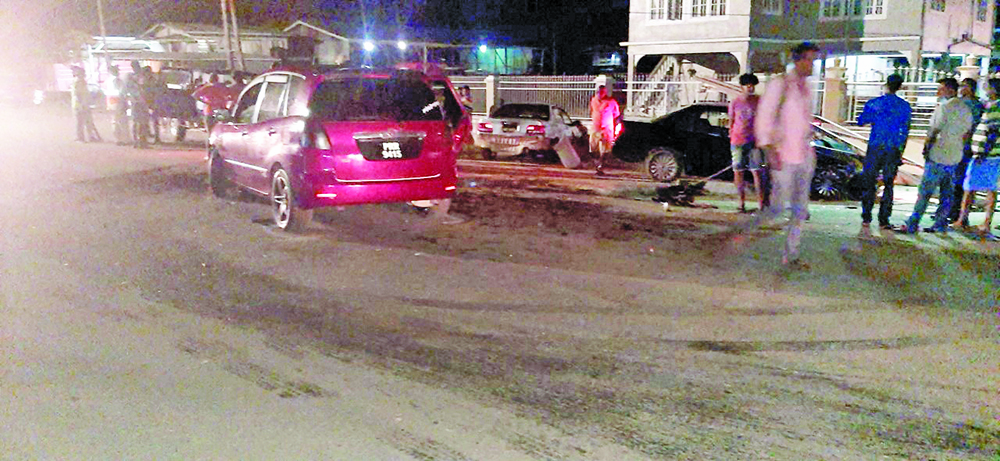 Two persons were on Saturday evening admitted to the New Amsterdam Hospital following a three-vehicle collision at No 72 Village, Corentyne, Berbice.
The injured men were identified as 25-year-old Kamesh Chand Chaterpal, a barber of Number 72 Village, Corentyne, and Joseph Smith, 25, of Central Amelia's Ward, Linden, Region 10 (Upper Demerara-Berbice).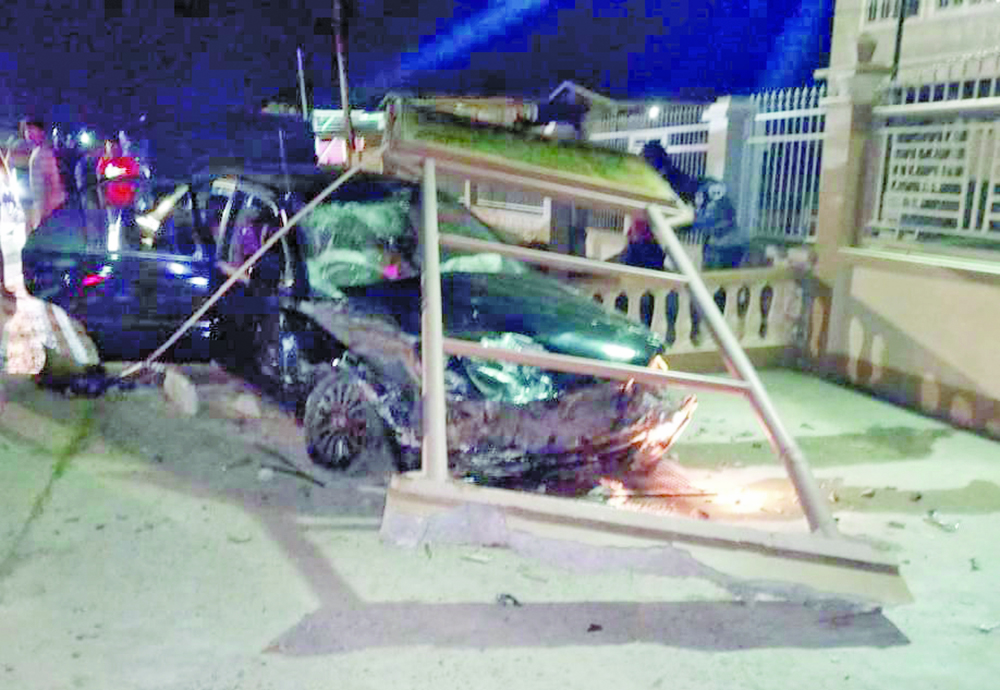 Based on reports received, Chaterpal was driving a motor car bearing registration number PRR 9415 when it is alleged that he was in the process of making a right turn when another car, HC 5420, driven by 40-year-old Mfedhili Campbell of First Alley Hill, Linden, collided with him. The taxi was reportedly driving at a fast rate of speed.
However, after the collision, Campbell reportedly lost control of the car and collided with another car, HC 1445, which was parked in a driveway.
Campbell then slammed into an advertising sign after which the car came to a halt. The sign reportedly fell on the car.
As a result of the collisions, Chaterpal and Smith sustained injuries and were both taken to the Skeldon Public Hospital. Chaterpal was admitted with a fractured right leg but Smith was transferred to New Amsterdam Public Hospital with head injuries.
Their conditions are regarded as serious but stable. An investigation has been launched into the accident.