Two female vendors died tragically after the bus in which they were travelling crashed and toppled several times before coming to a halt at the Success Public road, East Coast Demerara (ECD), on Sunday.
Fifty-eight-year-old, Denise Cully of Lot 89 Vigilance, ECD, died on the spot while Patricia Ellis, 59, of lot 30 Haslington, ECD, died while receiving medical treatment.
The two women plied their trade at Bourda Market, Georgetown, by selling fruits and other produce.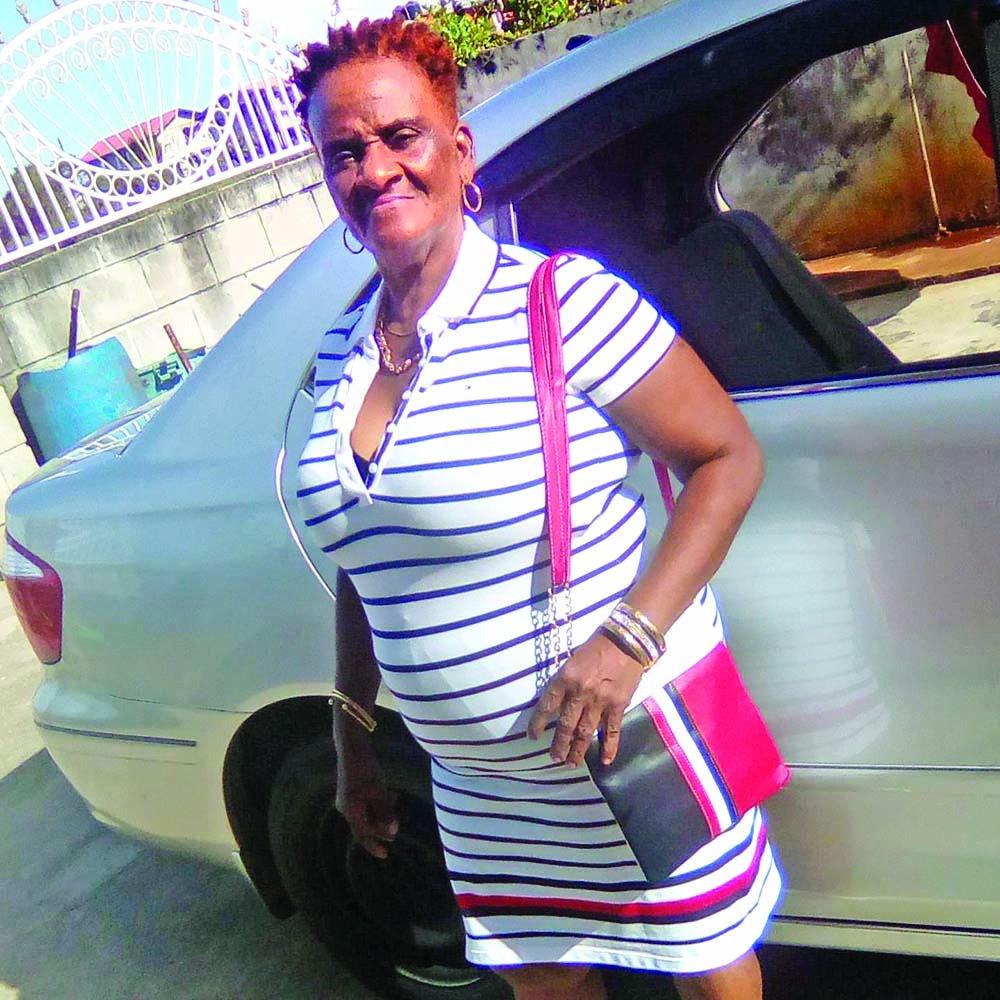 Based on information received, the accident occurred at about 07:30h and involved a minibus bearing registration number BTT 4910, driven by a 47-year-old resident of Golden Grove, ECD.
A police report disclosed that the minibus was proceeding west along the southern drive lane of the southern carriageway of the said road, reportedly at a fast rate of speed.
It is alleged by the driver that a blue motorcar overtook him from the left side and collided to his left rear wheel causing him to lose control and collide into the median.
This resulted in Cully being flung out of the bus and ending up on the northern carriageway. The minibus then turned onto its left side, crushing the now dead woman. It then skidded some distance before coming to a halt. The vehicle was eventually turned back on its wheels and the decapitated body of Cully was removed.
According to the police, the other passengers were then assisted out of the vehicle by public-spirited citizens and taken to the Georgetown Public Hospital, except Jordon Beaton, who was taken to the Woodlands Hospital where he was being prepared to undergo surgery having reportedly lost several fingers.
The other passengers in the minibus at the time of the accident included: Jaden Miffatt, 7, a student of Golden Grove Primary School; Laffanna Williams, (Police Constable), 22, of lot 175 Haslington, ECD; June Abel, 60, of 8 Good Hope, ECD; Wayne Blair, 38, of 38 Fernandez Street, Golden Grove, ECD and Jordon Beaton, 17, of Golden Grove, ECD.
They were all conscious and were later treated. Most of them suffered from lacerations about their bodies. In the meantime, a breathalyser test was conducted on the driver but no trace of alcohol was detected. He was placed in Police custody and is assisting with the investigation.
Guyana Times visited the family of both deceased women, who expressed deep grief over their loss. Ms Pitt, the sister of Cully, said when she heard about the accident on Sunday morning, she rushed to the scene. "I saw my sister laying on the floor dead. It was a horrible scene," she explained.
When Pitt enquired from onlookers, everyone had a different version of what had transpired, but most of them, including the survivors of the bus crash claimed the driver was speeding. She said, "They said that with the speed in which he was going, he had to crash. Someone claimed that the front wheel blew out and he lost control based on the fast rate in which he was driving".
She said Cully, a mother of three, sold fruits and vegetables for a living at Bourda for the past 12 years. "They said my sister fly through the window of the bus…It is a great loss for all of us, her siblings, her children, her relatives and her friends. She was such a hardworking person. She used to go and get her fruits and sell, and used to come home sometimes midnight. And early morning she is gone again."
Meanwhile, Ellis' granddaughter, Acoya Edwards, told this newspaper that she got news early Sunday morning that her grandmother died while receiving treatment at the hospital. Edwards said her grandmother was travelling with her little brother, who was the 7-year-old passenger.
"My brother said that he and my grandmother were sitting in the bus and she hand went through the window and it come off (severed). And he hit his head. Both of them were rushed to the hospital…my brother was admitted, but he is speaking," she explained. Edwards said that her brother related to her parents that the driver was speeding, although the passengers shouted for him to slow down.
Asked how she feels about the loss in her family, Edwards said, "It's sad. It hurts.
Only this morning I called and asked her to leave out the washing machine and she said she will leave it out. Those were the last words I would hear from my grandmother. I didn't expect this to happen."