Neglected health care in Black Bush Polder flooding
By Andrew Carmichael
A 72-year-old grandmother of Yakusari, Black Bush Polder, who walked through floodwaters with her eight-year-old grandchild, has displayed symptoms of leptospirosis and was referred to the Port Mourant Hospital. Another resident of the same village was also referred to the hospital with similar symptoms.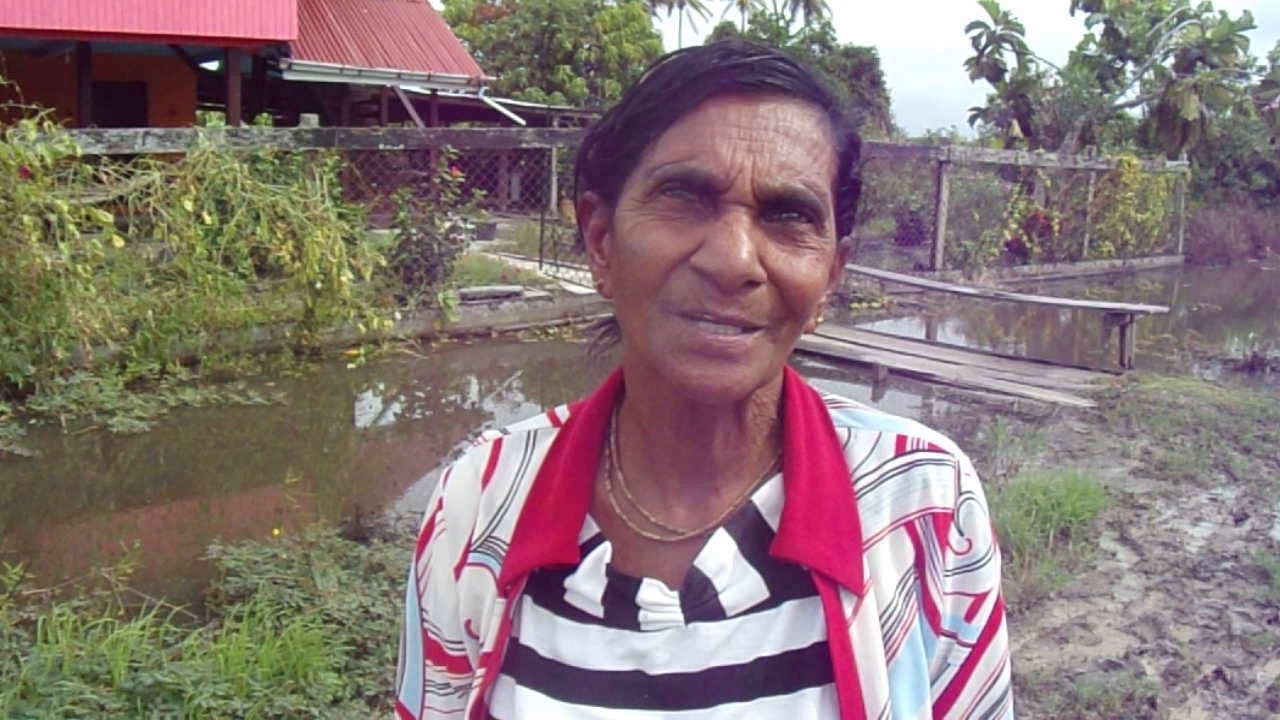 In humans, leptospirosis can cause a wide range of symptoms, including high fever, headache, chills, muscle aches, vomiting, jaundice (yellow skin and eyes), red eyes, abdominal pain, diarrhoea and rash. Many of these symptoms can be mistaken for other diseases. In addition, some infected persons may have no symptoms at all.
More than a week after massive flooding at Black Bush Polder, the community still remains under water as the floodwaters recede at an extremely slow pace. In Yakusari on Thursday, the water was higher than it was on Wednesday and residents complained that the water now has a foul smell.
Apart from the two persons who were on Wednesday advised to visit the hospital, a few other cases of high fever were reported at the Yakusari Health Centre.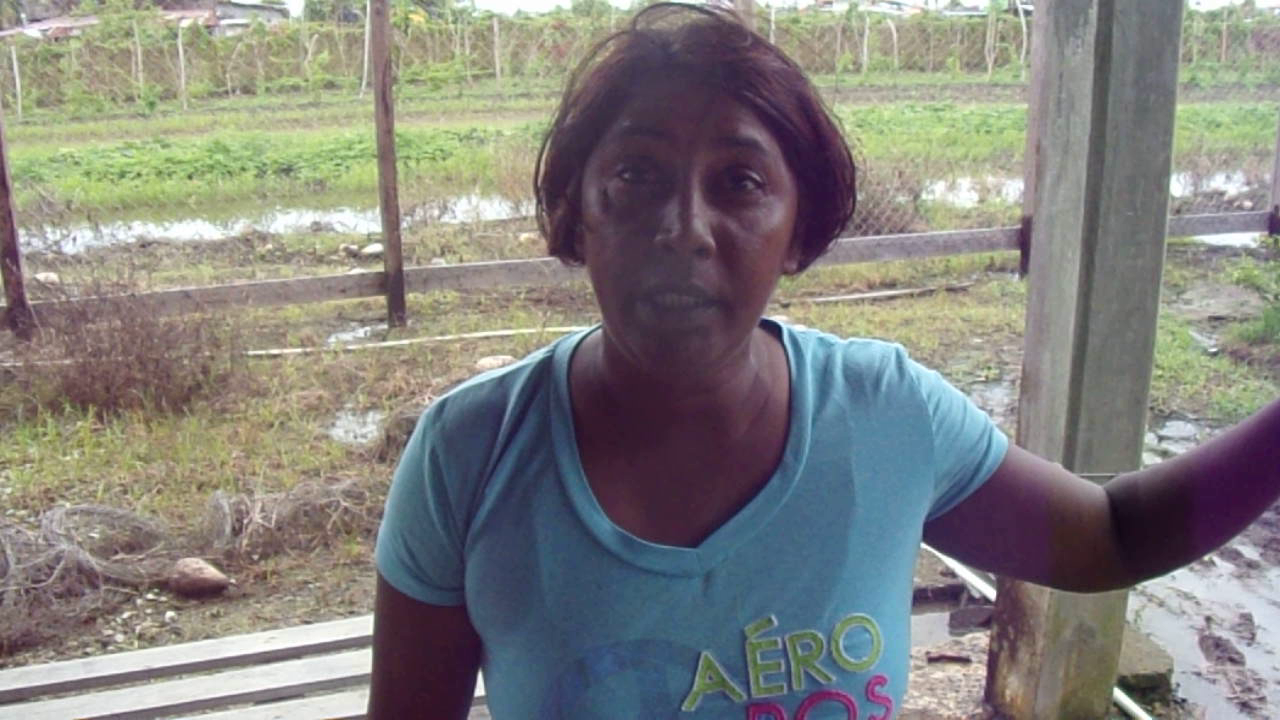 Members of the health centre have been visiting homes and providing information to persons in the affected area, advising children not to play in the water and for persons not to use the pipe water to drink. However, the Health Department is monitoring the situation.
Meanwhile, both rice and cash crop farmers are being affected.
Ranny Somar has 2.5 acres under rice cultivation and was on Friday forced to purchase a new set of paddy seeds after all of the seedlings he planted did not germinate because of the prolonged period that the water was on the land.
He explained that the water is not receding at a fast pace. This is an additional expense for this crop after farmers had to deal with huge losses as a result of a paddy bug infestation during the last crop.
"The water make the rice can't grow. We got to plant back paddy," he said.
Meanwhile, Parsatam Doonerran, who plants several different vegetables on his farm, said most of the crop has been destroyed.
"Everything gone down. I get three-quarter bed cucumber and I start pumping water to save it but I can't make it because there is no drainage."
Doonerran said he is already experiencing difficulty sending his children to school because of the lack of finance as a result of his farm not producing. He noted that two of his three children have not attended school for the week.
"The flood, they can't get to go to school. The teacher tell me that I should lift them. How I gon lift three children and take them to school?" he questioned.
Pooranwattie Mangra is a 72-year-old farmer who said that she is not only being affected by the loss of her crop but her pigeon peas and pepper plants, which she depends on to make a living, have all died. The pumpkin and corrilla vines have also died, leaving the woman with no source of income.
"I have a great-grand going to school, she is 8 years old and I have to come out in this flood and carry her to school in house clothes and bathe her and get her ready right at the school and then come home back and go back for her in the afternoon."
The woman lives about one mile away from the Yakusari Primary School, which remains under water.
Meanwhile, Councillor of the Black Bush Polder Neighbourhood Democratic Council (NDC), Bibi Sharmine Ferozadee, like many residents, is blaming the National Drainage and Irrigation Authority (NDIA).
"At every statutory meeting, we made several reports of the canal not being cleaned. If they would have cleaned that main canal, that wouldn't happen."
She noted that her farm is still under water even eight days after the NDIA started cleaning the outfall channel at Number 43 Village which drains the Yakusari Main Drainage Canal.
"I thought the NDIA would have done better. It is over six months the grass in that canal just keep growing and growing."
Meanwhile, as efforts continue to be made to clear the vegetation which is blocking the Yakusari Main Drainage Canal, which drains the two polders, residents say that the water is reseeding but at a very slow rate; less than one inch in a 24-hour period.