The Guyana Police Force has issued wanted bulletins for two men for questioning concerning a fire at Kaneville, East Bank Demerara (EBD) that resulted in the death of seven-month-old Romain Levi Seth.
Keon Ashby and Waynie (only name given), who is also called "Shark", both of Kaneville, were reportedly part of a gang that set the Lot 462 Third Field, Kaneville house on fire by hurling an explosive device through a window.
Hours after the blaze was extinguished, the charred body of the baby was discovered among the debris. The infant's body was found in the same area where the child was left sleeping after he was put to bed by his grandmother.
Guyana Times understands that the main suspect ,along with the two wanted men, had threatened to set the house alight after the owner, Michelle Menez, had made a report to the Police about their marijuana business close to her home.
The young men were reportedly arreste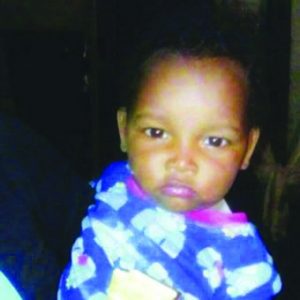 d, but later released by the Police. It was upon their release they threatened to kill each member of the house and accused Menez of being a Police informant. Almost two weeks after the fire, the main suspect was arrested in Mahdia, Region Eight (Potaro-Siparuni).
Crime Chief Wendell Blanhum when con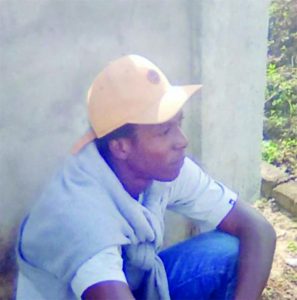 tacted disclosed that the main perpetrator remained in Police custody and was expected to be charged before the end of the week. He stated that while the man was being grilled, he revealed that names of his accomplices; hence the arrests warrants were issued.
Anyone with information that may lead to the arrest of Ashby and Waynie are asked to contact the nearest Police Station or call 911.