Twenty-three-year-old Joel Alexander of Wilkins Street, Friendship, East Coast Demerara, lost his life on Monday afternoon when the car he was driving crashed into a motor lorry in the vicinity of First Hill, Soesdyke-Linden Highway.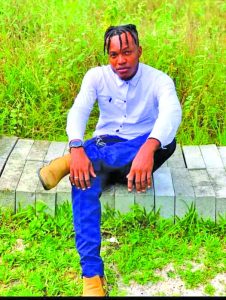 The accident occurred at about 16:50h and involved a motor lorry, GAD 5905, owned by Alabama Equipment Rental and Transportation Service and was at the time being driven by a 32-year-old of Leguan Island, and a motor car, PKK 475, driven by Alexander.
Police reports stated that the lorry was proceeding east along the northern side of the road when the driver alleged that motor car PKK 475, which was proceeding in the opposite direction, overtook a white motor car (number unknown) and ended up in the lorry's path. On seeing this, the lorry driver said he pulled to the left to avoid a collision, but the two vehicles collided despite his effort.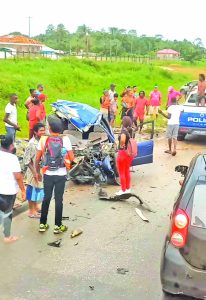 Alexander received injuries to his head and about his body, and he was taken out of the vehicle by Police in an unconscious condition. He was then taken to the Diamond Diagnostic Centre, where he was seen and examined by doctors on duty and pronounced dead on arrival.
The body of the deceased was escorted to the Memorial Gardens Funeral Home awaiting a post-mortem examination.
Meanwhile, a breathalyser test was conducted on the lorry driver, and the results showed no trace of alcohol on his breath. He is in custody, assisting with the investigation. (G9)