Banks DIH Limited (D'Aguiars Industry Holding) on Wednesday made their annual donation to 27 charities from across the region at Thirst Park, Greater Georgetown.
Every year, the company presents a list of organisations that will be presented with the 'covenant' cheques. However, there are also letter requests from other entities that wish to be part of this initiative.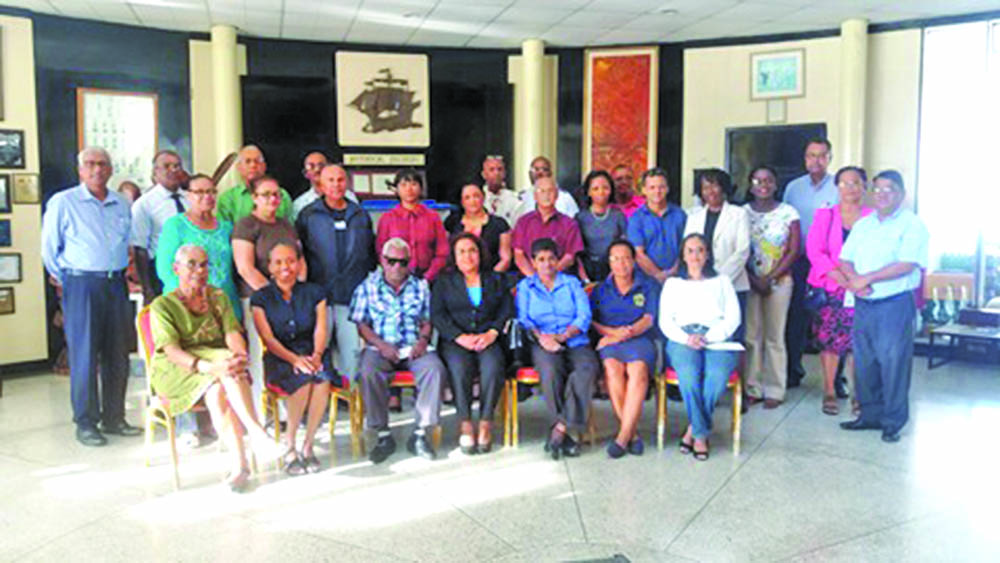 The presentation of these donations is made possible after they are presented by the Board of Directors of the company and approved by the shareholders.
Some of the charities that benefited from the donations this year included St Joseph Mercy Hospital, St John's Ambulance Brigade, Guyana Society for the Blind, Dharm Shala, Shaheed's Boys and Girls Orphanage, the Scout Association of Guyana, Uncle Eddie's Home among others.
Human Resources Director of Banks DIH, Paul Andrew Carto explained that this is the company's way of serving Guyana through charitable institutions.
He noted, "We see this as part of our corporal social responsibility but we also do this because of our exceedingly good relations that we have with the public and the organisations that work within the wider community doing various forms of charitable and social works."
The cheques were presented by Operations Director, Henry Perriera and the Engineering Operations Director, Shabir Hussein and the Human Resources Director, Paul Andrew Carto.
This is the second year the company has held a ceremony to present the awards to the charity foundations and organisations; and they are certain that this venture will be continued in 2019.