Three persons, including the driver and a female occupant, were taken into Police custody following the discovery of more than 28 kilograms of cannabis on a Route 72 minibus intercepted by ranks of the Mabura Police Outpost at about 17:00h on Saturday.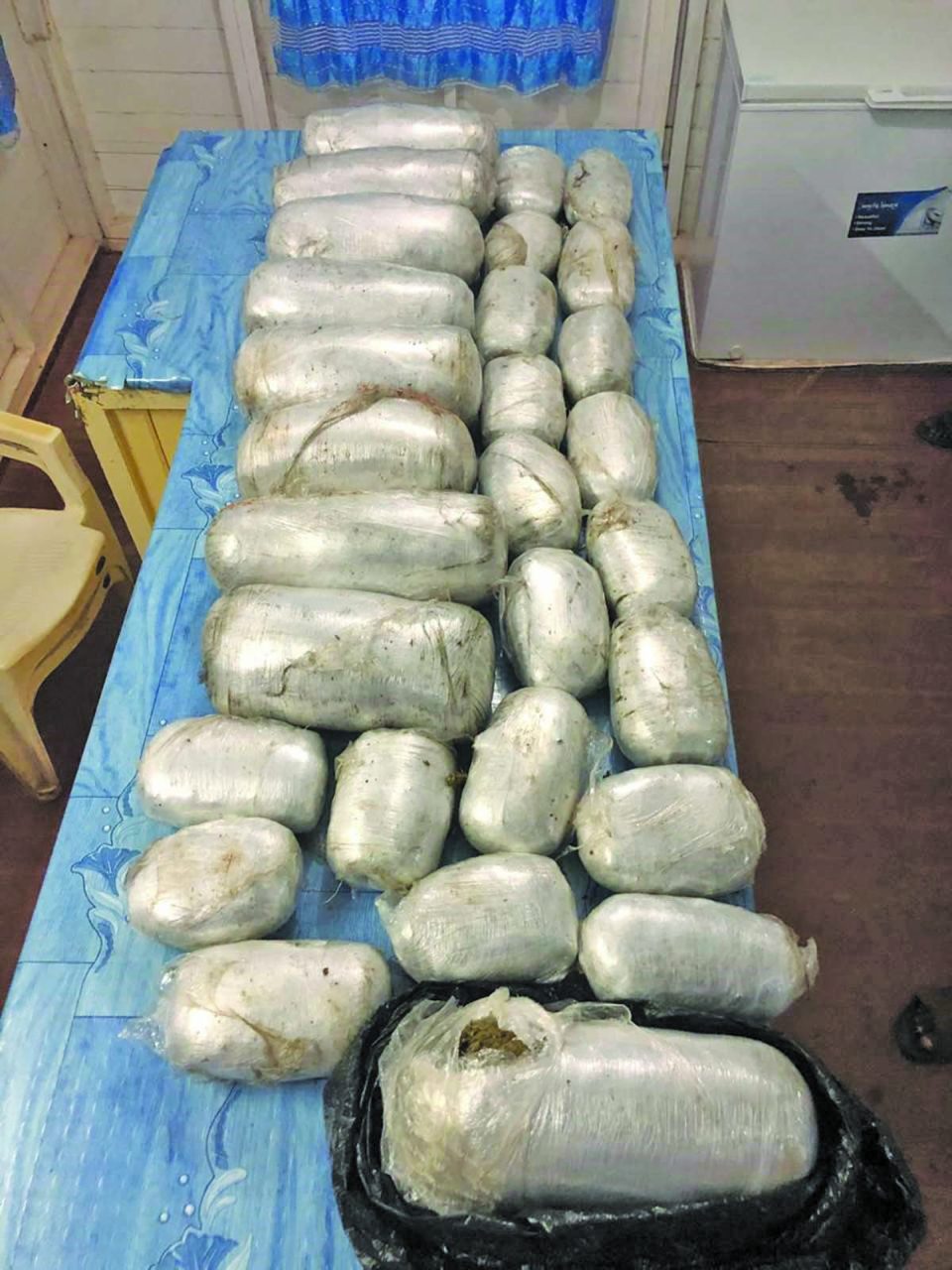 According to reports, Police acted on information received and intercepted the minibus as it was heading to the township of Mahdia in Region Eight (Potaro-Siparuni). At time of interception, the 42-year-old bus driver had two females in the vehicle.
The ranks observed two wheels strapped to the top of the bus. These were removed and searched, and 29 bulky, transparent parcels, suspected to be cannabis, were unearthed. Later weighed, they amounted to 28.148kg, or 61 pounds.
As a result of that discovery, the driver, a resident of Wismar, Linden, and one of the female occupants were arrested, along with another person who was not in the vehicle at time of its interception.
Guyana Times was told that the driver alleged receiving a "job" to transport the narcotics for someone in Georgetown. That person is the third suspect in custody.
Investigations are continuing.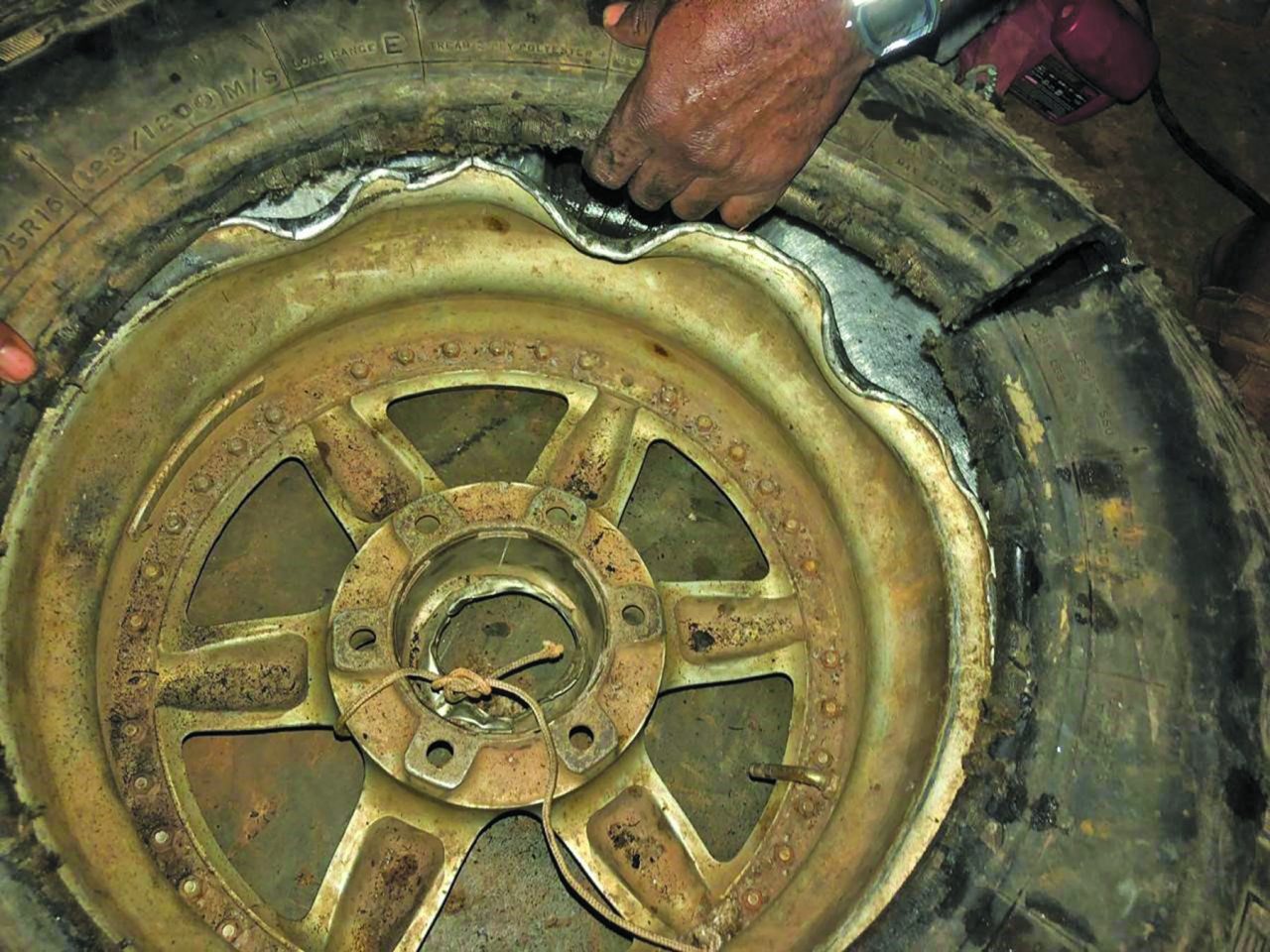 In April last, 61 taped parcels containing 9.5 kilograms (21 pounds) of cocaine and 45.9 kilograms (101 pounds) of compressed ganja were confiscated by the Police during a raid at an incomplete structure at Tabatinga, Lethem, Region Nine (Upper Takutu-Upper Essequibo).
Police, acting on information, visited that location and spotted a male who, upon realising that ranks were closing in on him, fled the scene and is yet to be apprehended.
According to Police, the parcels containing the illegal substances were found when the incomplete structure was searched. Two males were subsequently arrested in connection with that find.