…Police analysing new piece of evidence
Almost five months after School of the Nation's Director, Dr Bryan O'Toole was shot in his driveway in the wake of threats against his school, Police have since identified at least three "persons of interest".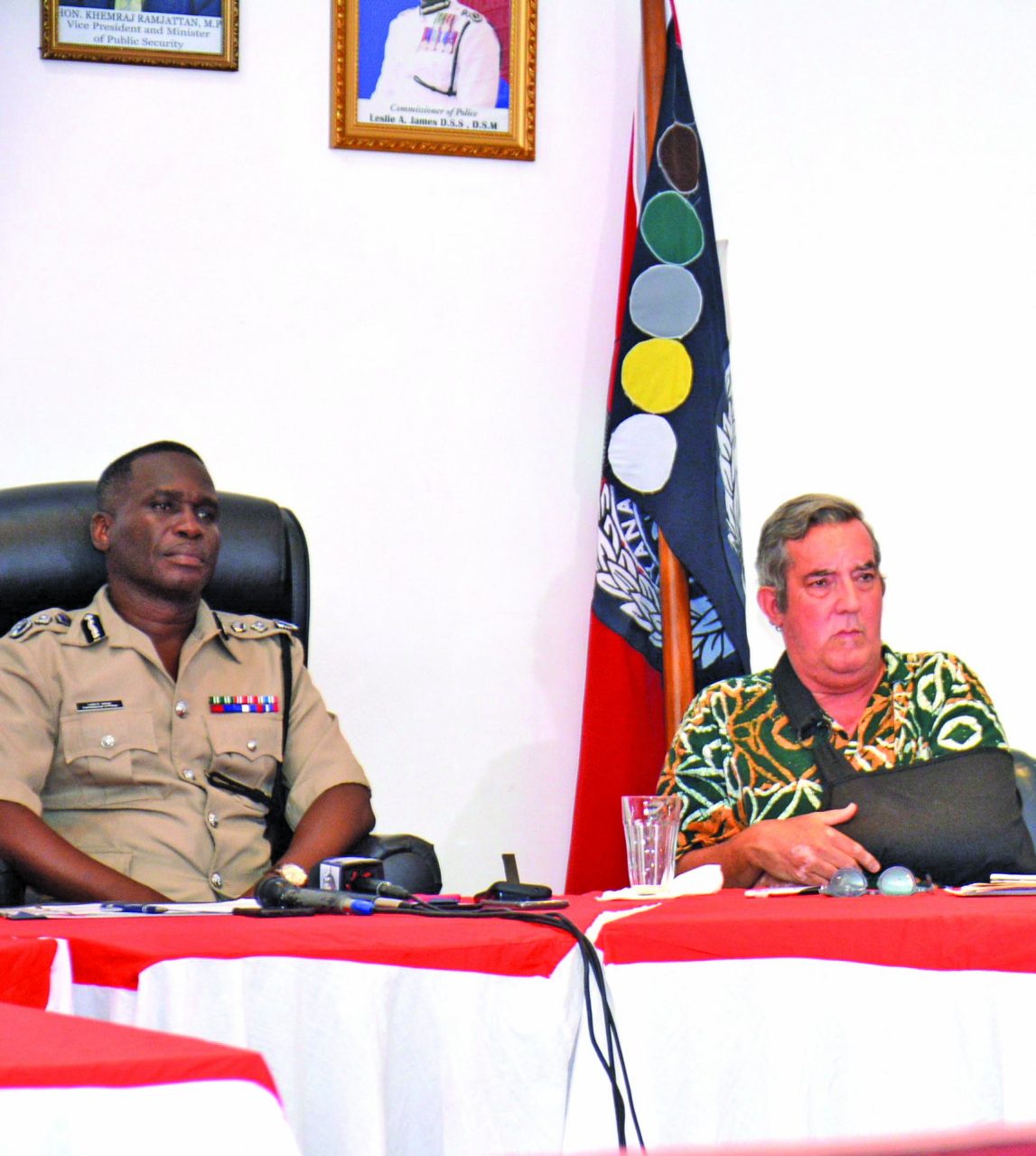 In addition, new evidence has found its way into the hands of the police, which will have to be further analysed. This is according to Police Commissioner Leslie James, who was at the time speaking at a press conference on Tuesday, hosted jointly by O'Toole and himself.
However, James also revealed to the media that out of these three 'persons of interest', at least two have left the jurisdiction with one currently in the United States (US) and the other in an unidentified location.
O'Toole noted that he did describe a possible shooter to the police. However, he said that police showed him documents showing that the individual had left the country, with James affirming that the person left the country since December 15 of last year and did not return. O'Toole maintained that he did not know the shooter personally.
"We're basically dealing with information passed to us by Dr O'Toole. He's just given an explanation about what he saw and how his mind was operating," James said. "What I can say, based on the information given to us, we took certain steps. We checked our internal records."
"And based on our checks, it revealed that the individual was out of the jurisdiction based on the documents that we perused. There were at least two persons we were looking at. It's now three. This information, we've shared with our counterparts in the US and no stone is being left unturned in this matter."
James declined to identify who these 'persons of interest' are. He also did not confirm or deny that they were connected to prominent individuals in Guyana's society, something that had been reported in sections of the media.
Evidence
James also related that Dr O'Toole has since provided the police with an audio recording of a person of interest who may have useful information for the police investigation. According to O'Toole, the recording was made weeks ago.
"Dr O'Toole provided to us an audio recording. That, of course, will have to be analysed. Only yesterday it was given to us, yesterday being April 29," James told the media. Asked about the Police Force's capacity to analyse the recording, James declined to entertain the question.
O'Toole stressed, however, that the US has to do its part in terms of helping with the investigation as the persons of interest are in that country.
On January 27, O'Toole was shot three times as he was returning to his Bel Air, Georgetown residence, hours after an emergency meeting with parents and guardians about violent threats on social media to injure students and teachers of that school.