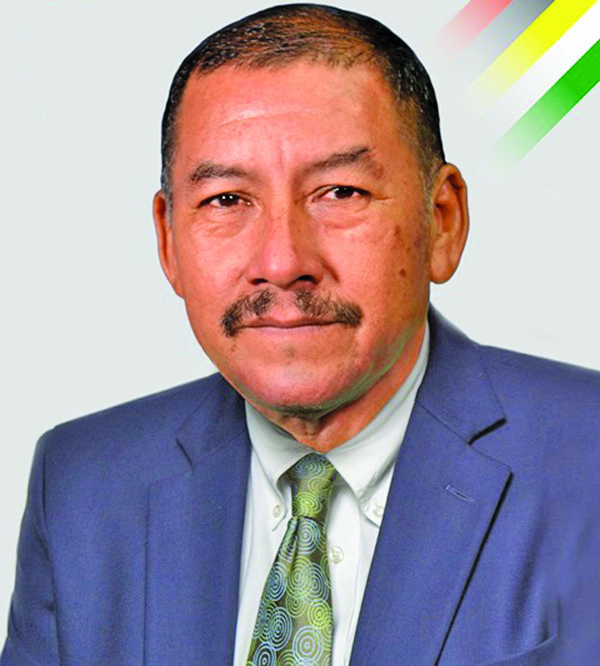 Ninety-two participants of the Hinterland Employment Youth Service – HEYS programme have received $50,000 each to boost their respective business ventures across Indigenous villages in Region Two (Pomeroon-Supenaam). This amounts to a fruitful investment of $4.6 million by Government.
The young and promising entrepreneurs received their grants on Wednesday and Thursday last on the side lines of the "Government Comes to You" outreach in the region.
Toshaos attending the exercise noted with great satisfaction the positive impact the programme continues to have on the lives of the regions young people.
David Wilson, Toshao of Akawini Village, said he is confident that the youth from his village will be able to supply furniture to schools across the region, since the HEYS programme has imparted this among other skills to his young people.
Aubrey Fredericks, Toshao of Capoey Village, said the impact the programme is having in his village is commendable since "people are bringing in cooking gas for sale for the first time in our village and that is very good to me. There is also talk about bringing in other stuff like motor cycle parts, like the bearings, the tube and such things and of course the residents will have better access to these things because before you would have to come to Anna Regina to buy them".
According to Department of Public Information (DPI), during their testimonies, the youth explained how they were once dependent on their parents or other family members for financial assistant but once they were part of this youth programme, their lives have changed for the better.
Janella Abrams, a participant from Bethany Village who has been running a successful snackette, said "HEYS helped me to start up my business and provide for my family because I had a sick father and he died, and it's helping me up to now… and right now I have some snacks here".
Dan Richards, who has been supplying his village of Wakapoa with cement blocks for close to two years, said "I have been successful so far me and my brothers, and at least we are employing more young people to come and work with us so far and the lil grant we have now, will come more good for our business so we can employ more young people to work with us".
Desmond Thompson a participant from Bethany recommended "HEYS to be more informative, so that they would not plan on a business that would exceeds the grant or the finance they would receive… I think that the Ministry through HEYS can revisit some of these communities and motivate these youths to keep going".
After listening to profound testimonies from the young people, Vice President and Minister of Indigenous Peoples' Affairs, Sydney Allicock commended them for persevering.
The Minister told the young people that "you are there as a good example of how others can follow, they don't have to reinvent the wheel, you were the ones who have tested, made your mistakes, you correct them, you benefited, some of you just kept on going."
Close to 4000 youths across the hinterland have benefitted and are taking every opportunity the HEYS programme has afforded towards their development.
The Ministry's hall mark focus, is that of empowering the Indigenous people, especially the young people. These are investments in people, not profits.
Ministers Allicock and Valerie Garrido-Lowe are looking at entering into a third cohort, which will cater for an additional four thousand youth, before the end of 2019, bringing the figure of empowered youth close to eight thousand, since 2015.
The "Good Life" promised by President David Granger is being realised.