Hours after a AK-47 and a M-70 rifle were discovered at a house at First Street, Meter-Meer-Zorg, West Coast of Demerara, two other high-powered rifles were found in an empty lot at Cummings Lodge, East Coast Demerara on Friday.
The weapons – an AK-47 and a .223 Ruger Rifle – accompanied with magazines, were found wrapped in plastic garbage bags in the corner of a trench.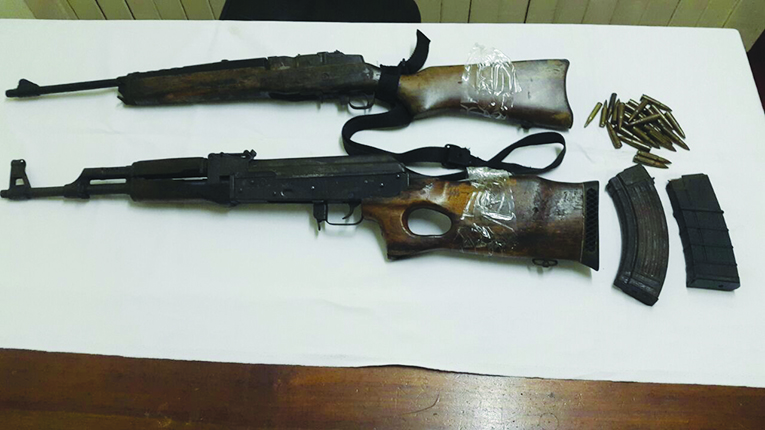 Police ranks of the Major Crime Unit of the Guyana Police Force conducted the operation after receiving information. Two persons were taken into Police custody and are assisting with the investigations into the Cumming Lodge operation.
Meanwhile, one person remains in Police custody as investigations continue into the discovery of the two rifles that were found under a stove in the kitchen of the Metem-Meer-Zorg house.
The 33-year-old owner of the house, who also operates a restaurant, allegedly has close relations with a convicted drug lord. It was reported that the Police acting on information went to the home of the former body guard and conducted a search.
During the search, the two weapons which appeared not to have been used for some time, were unearthed. The owner of the house was immediately arrested.
Investigations are continuing in both matters.