…gold, cash, ATVs confiscated
Four Venezuelans suspected to be members of the Syndicato gang were on Friday arrested following a raid at a hotel in Port Kaituma, North West District (NWD), Region One (Barima-Waini). Based on reports received, a team of Police ranks swooped down on the hotel at about 06:30h on the day in question where four Venezuelans and two Guyanese were arrested.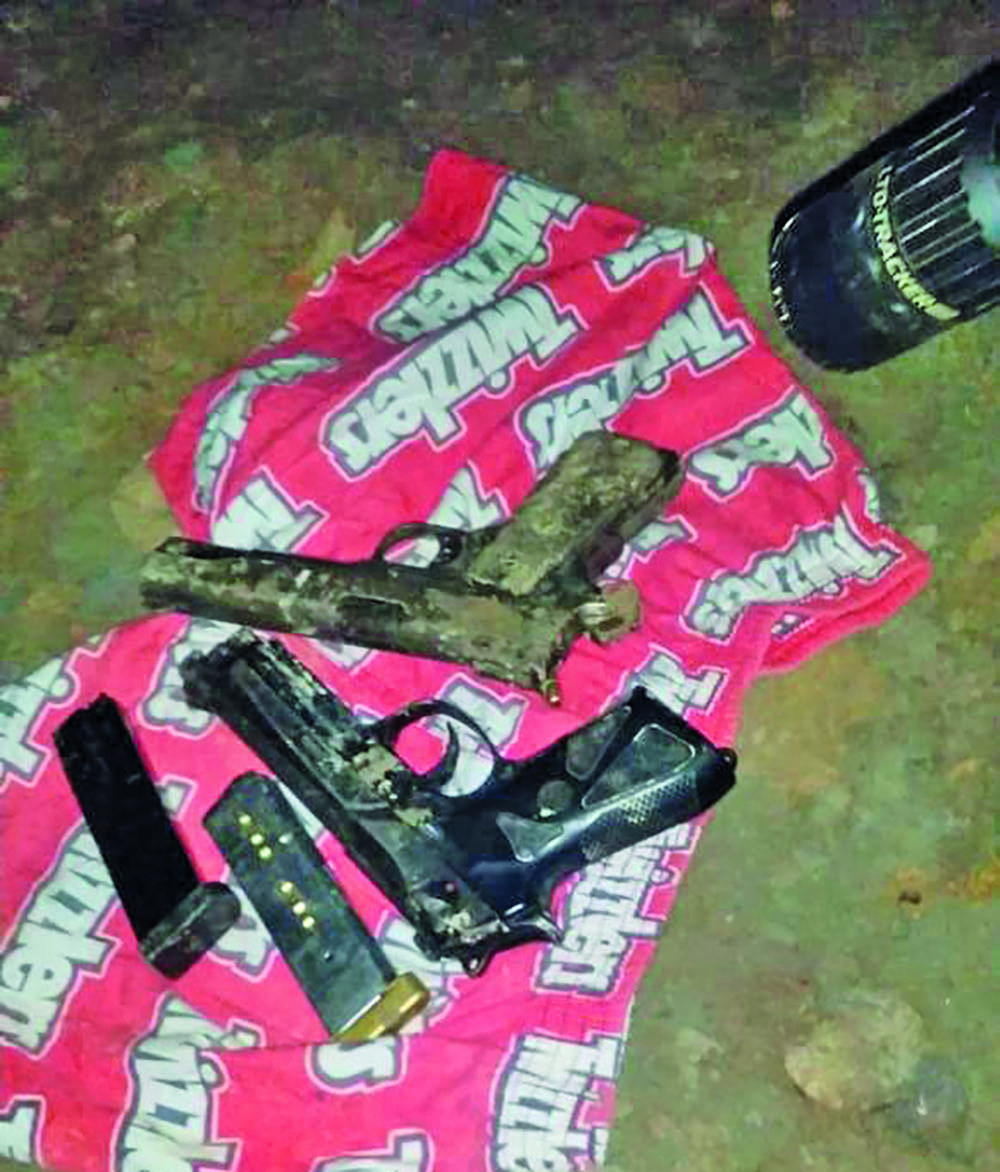 According to Police, the Venezuelans reported that they were miners in their country but the police have suspected them to be members of the Syndicato gang which has been terrorising Guyanese at the borders.
However, upon their arrest, it was revealed that the men failed to present themselves to immigration. The Guyanese, who also claimed to be miners, were held for reportedly aiding and abetting the foreigners to enter Guyana illegally.
Upon their arrest, two All-Terrain Vehicles (ATV) along with $100,000 and a quantity of raw gold were found. The six men remain in custody as Police continue their investigations.
Late last month, ranks of the Guyana Defence Force (GDF) came under fire by the notorious "Syndicato" gang members while they were conducting a routine joint patrol in the Cuyuni River.
It was reported that the gang has been terrorising persons on both sides of the border, including miners, demanding payments for safe passage.
However, in retaliation, the ranks returned fire. None of the ranks was injured in the process. Nevertheless, due to the increase in attacks on Guyanese especially gold miners by the Syndicato gang, the police have increased their presence in several areas along the Cuyuni River.
In addition, back in 2019, a man suspected to be a member of the Sindicato gang was killed after security officers held off an attack that lasted for over an hour and a half at a mining camp at Black Water, Cuyuni, Region Seven.
It was reported that nine security officers from Sheriff Security Services were at the time rendering their services to SSS Mining at the camp when they came under heavy gunfire from persons who they suspected to be members of the Venezuelan gang.
During the shootout, one of the suspected gang members was fatally shot. The security firm also revealed that two illegal handguns along with matching ammunition and a loaded AK 47 magazine were recovered close to the body.
While he could not say definitively whether the attackers were from the Syndicato gang, the Commander did note, however, that from initial reports, the perpetrators spoke Spanish.
With the worsening economic conditions in neighbouring Venezuela, communities and mining camps along the border have been under constant threat from members of the Syndicato gang. Local authorities have since beefed up security at these areas.