BCB/Ivan Madray Memorial 100 Balls Tournament
– Davis, Sinclair, Jawahir top performers
Earlier this year, the Berbice Cricket Board (BCB) created history when it became the first Cricket Board in the Caribbean to host a hundred-ball tournament at the Second-Division level.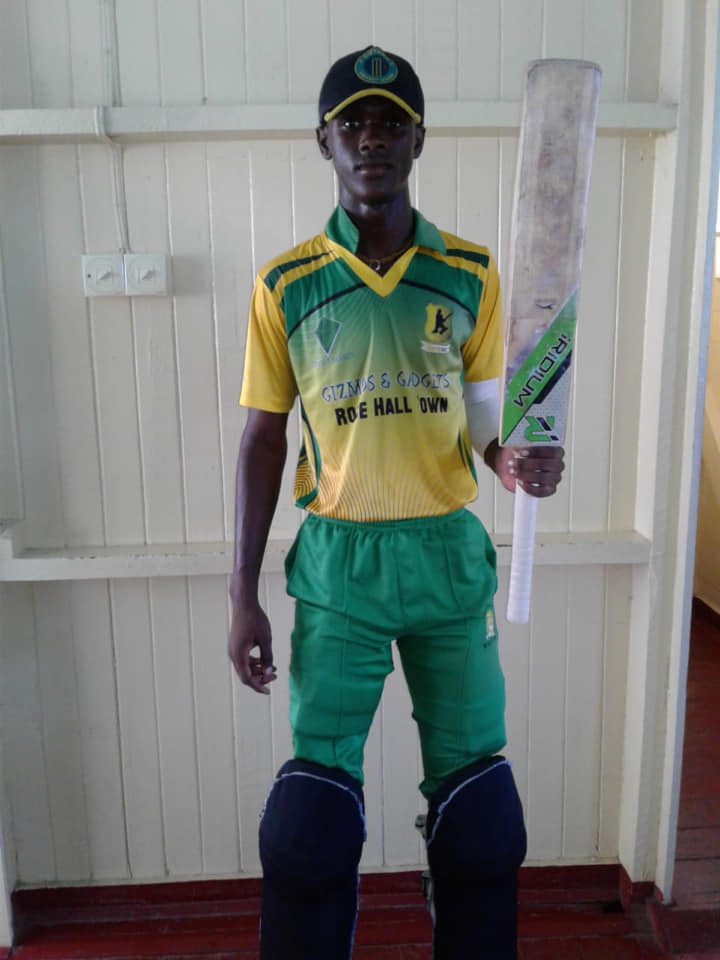 On Sunday last, the Board hosted the opening rounds of the Ivan Madray Memorial 100 Balls Tournament at two venues. The knockout Tournament involves nine First-Division teams and is being held in memory of the late legend, Ivan Madray, the third Berbician to play Test cricket after John Trim and Rohan Kanhai.
Rose Hall Town Gizmos & Gadgets, Albion Community Centre, Tucber Park Cricket Club and Young Warriors Cricket Club recorded victories to join Rose Hall Canje Cricket Club who drew the bye in the second round.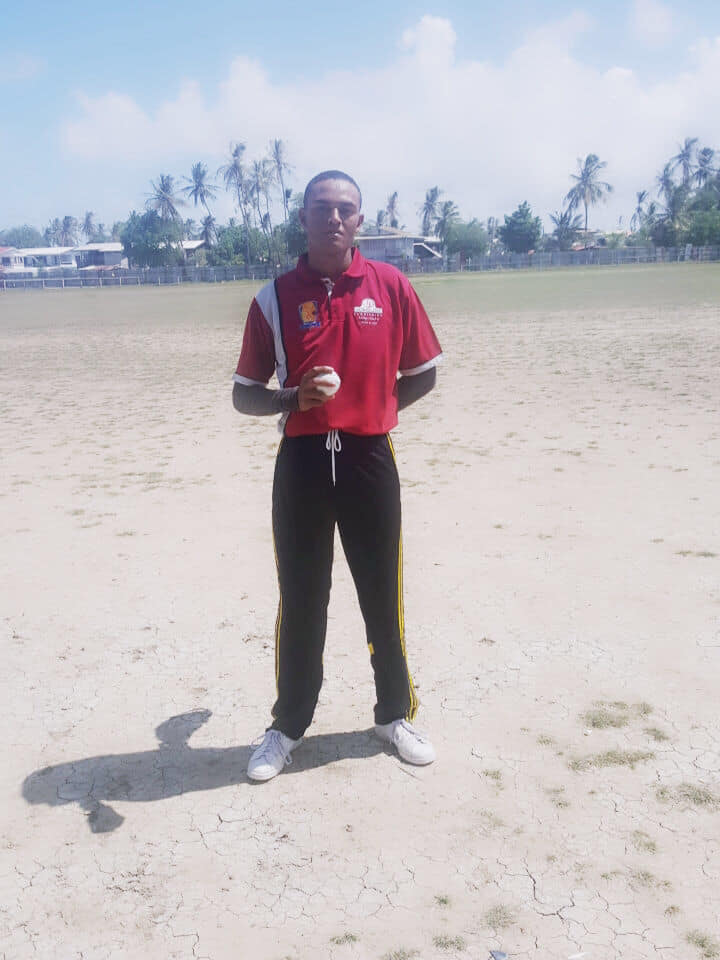 At Albion: Albion Community Centre defeated Police Cricket Club by eight wickets.
Police batting first were dismissed for 91 off 98 Balls. Philbert Wilburg (21); Delbert Hicks (23) and G Barron (23) were the chief scorers as left-arm national spinner Gudakesh Motie took 3 for 12 and West Indies spinner Veerasammy Permaul, 2 for 16.
Albion Community Centre, in reply, reached 96 for 2 with Kandasammy Surujnarine (29); Adrian Sukhwa (33 not out) and Anthony Bramble (21 not out) being the best batters.
The second game at Albion Ground saw Rose Hall Town Gizmos & Gadgets easily defeat West Berbice by 27 runs. National Under-19 player Junior Sinclair struck an elegant 66 while his elder brother Jason supported with an unbeaten 30 as Rose Hall Town Gizmos & Gadgets reached 138 for 6. Steffan Adams took 2 for 12 and Sherwin Mc Pherson 2 for 17 for West Berbice, who in reply could only reach 111 all out in 15.4 overs as Kevin Sinclair (3 for 17) and skipper Shawn Pereira (3 for 26) led the opposing team's strong bowling attack. R Mitchell (34) and Keith Fraser (14) were the main batters in a losing cause.
At Port Mourant Ground, Joel Davis captured 4 for 9 and National Under-17 all-rounder Leon Swammy took 2 for 18 as Tucber Park bowled out Port Mourant Cricket Club for 63 in 13.5 overs. Samuel Kistasammy and Joshua Ramsammy were the only Port Mourant batsmen to reach double figures. Tucber Park, in response, raced to 64 for 2 in just six overs with Nial Smith and Clifton Lindie scoring 25 and 15 respectively. Dimitri Cameron took 1 for 14 for Port Mourant.
In the second match, Young Warriors Cricket Club amassed 152 for 5 to record the highest score in the opening round. National Under-19 opener Alex Algoo (46); Berbice Under-19 player Trevlon Stanislaus (26) and Suresh Dhanai (23 not out) were the principal scorers as Marvin Prashad (2 for 30) and Seon Glasgow (1 for 23) bowled well for Blairmont Community Centre. All-rounder Kevin Jawahir then fought a lone hand with a solid 73 as Blairmont ended on 122 for 6 from their 100 balls. Devendra Ramoutar with 3 for 20 and Trevlon Stanislaus 2 for 18 were the best bowlers for the winners.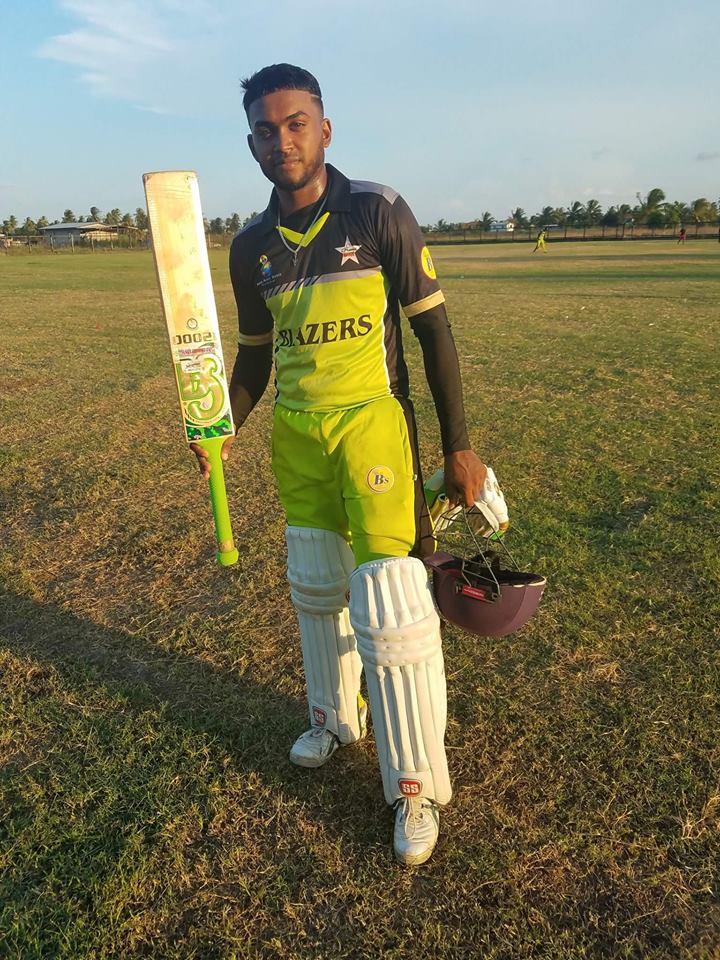 The Tournament is being organised by the BCB with sponsorship provided by the Madray and Chintamani families. The second round of the Tournament will be played on Saturday at the Port Mourant Ground, with Albion Community Centre clashing with Young Warriors at 10:30h while Rose Hall Town Gizmos & Gadgets and Rose Hall Canje Cricket Club will play at 13:30h.
The winner of the Albion versus Young Warriors match would advance straight to the final scheduled for December 16, 2018 at the Port Mourant Ground. Tucber Park Cricket Club will play the winner of the Rose Hall Town Gizmos & Gadgets and Rose Hall Canje Cricket Club match in the lone semi-final on Wednesday, December 12, 2018 at the home of Ivan Madray, Port Mourant Ground. The Ivan Madray Memorial 100 Balls is the 26th cricket tournament to be organised by the BCB to date in 2018.