Police are investigating the circumstances which led to a fire destroying four cars belonging to 37-year-old Faisal Hydarlie in the wee hours of Tuesday morning at his residence in Grove, East Bank Demerara (EBD).
Based on reports received, the businessman parked his white Toyota IST motorcar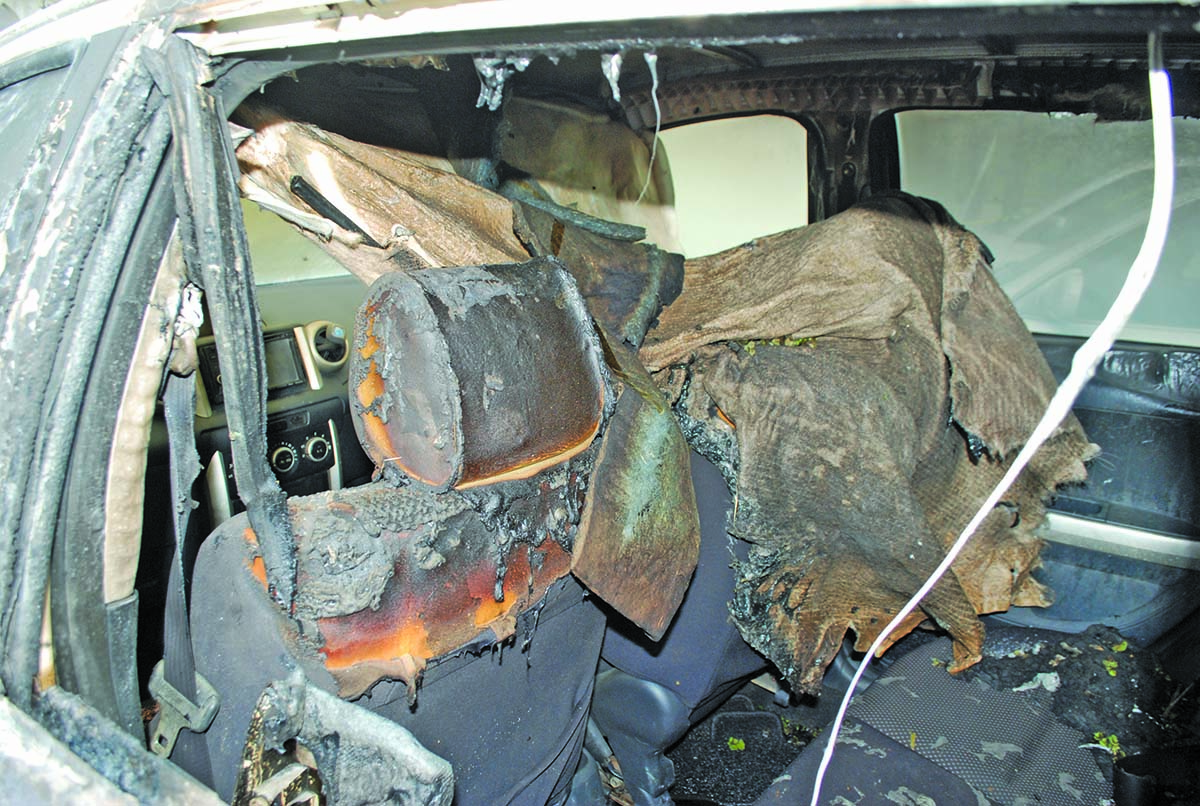 and his other vehicles in front of his house and went to bed. He was later awoken at around 02:30h by the sound of a loud explosion. Upon checking, he saw the IST motorcar with registration number PRR 3019 on fire.
He immediately contacted the Guyana Fire Service but by the time they arrived at the scene, the fire had already caught onto a grey Toyota 212 motor car bearing licence plates HC 2405; a grey Toyota AE 100 motorcar with registration number PKK1530 and a grey Toyota AT 192 motorcar, with registration plates PSS 9995.
The firefighters were able to extinguish the blaze.
When Guyana Times visited the area on Tuesday, the owner of the vehicles was at the Police Station. Based on information gathered, Hydarlie of Section C, Block Y,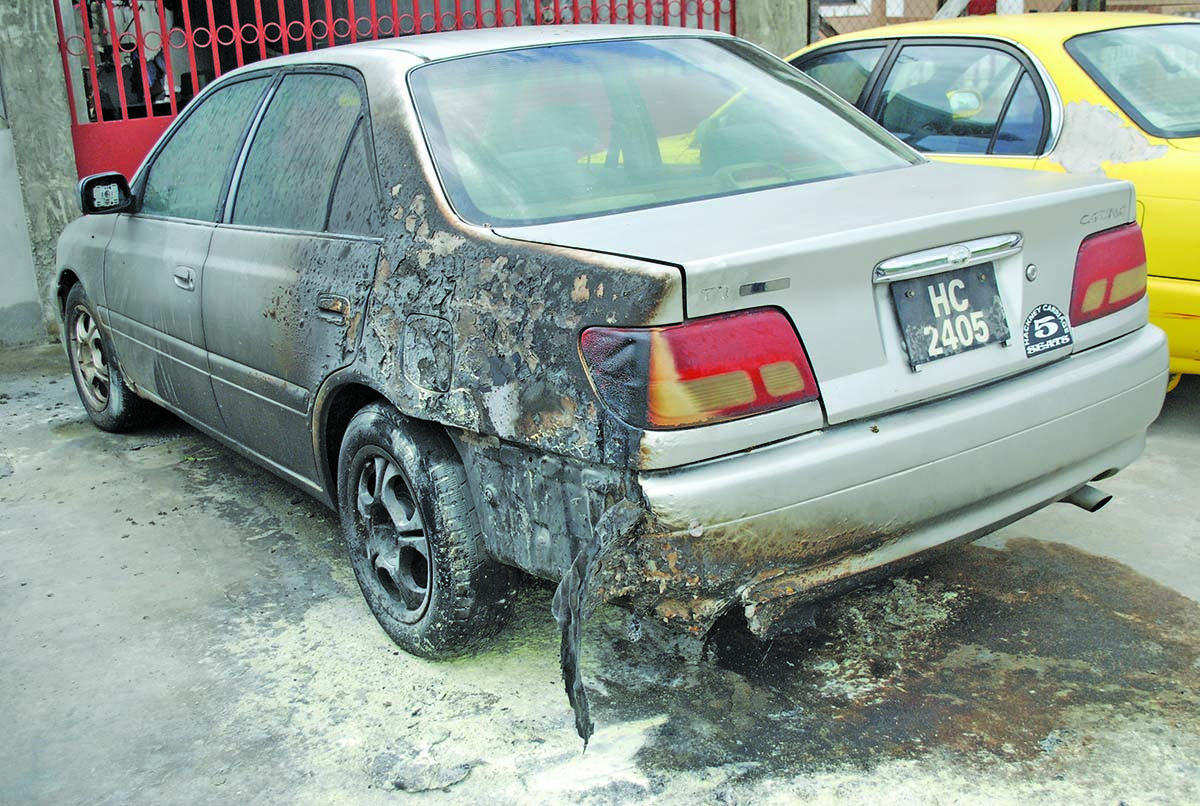 Golden Grove, EBD retired to bed at about 22:00h on Monday leaving his vehicles intact.
The Police have launched an investigation to determine if the fire was deliberately set.