…Police offered no assistance – victim
A five-year-old boy was among four persons that were robbed on Saturday last behind the Marriott Hotel by two armed bandits.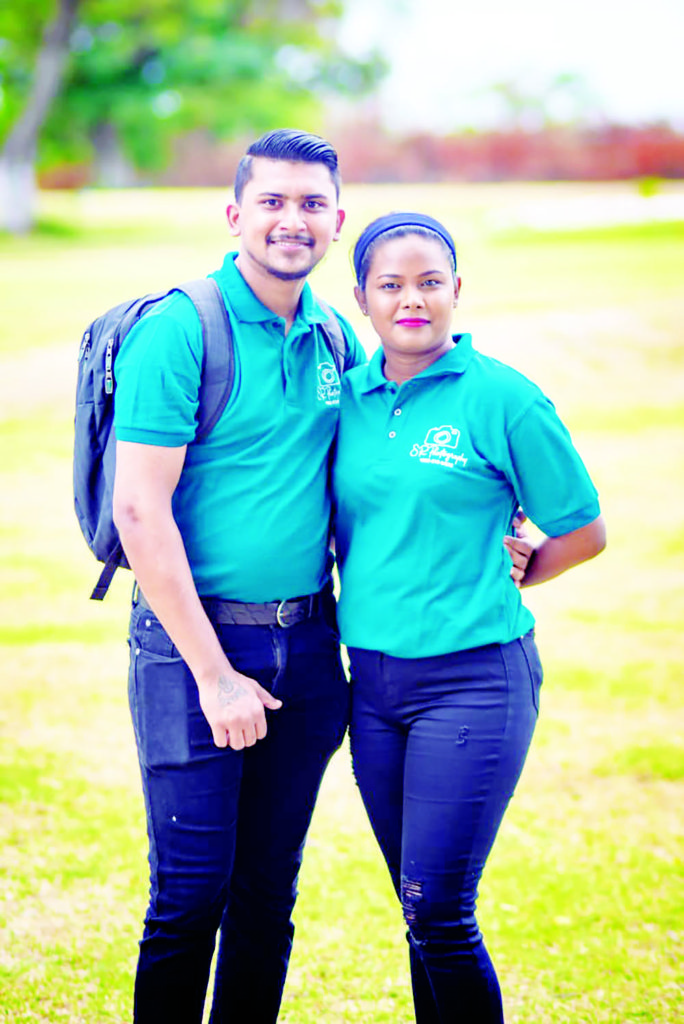 The other three victims have been identified as national chutney champion, Stephen Ramphal, his wife Allana Ramphal, and their family friend 21-year-old Lakeanand Govindsammy, a photographer of Rose Hall Town, Corentyne, West Coast Berbice (WCB).
In an interview with Guyana Times on Tuesday, Allana Ramphal said at about 18:30h, she and her family along with their friend went to do a family photoshoot on the seawall behind the Marriott Hotel.
She said while they were there setting up their lights, they saw two men approaching them. They were both walking, but one was pushing a bicycle. The woman said her husband became suspicious and began watching the men who then started to slow down as they approach them.
Allana said when the men reached where they were standing, they turned to her husband, Stephen, and asked what he was looking at. She said at that time, Govindsammy was holding the five-year-old.
The men then whisked out a knife, and rushed towards her husband, who began running to get help. She said he ran towards the security guard at the Marriott Hotel to seek assistance.
"He then came up to me as though he was going to hurt me but he did not touch me. I told him that I don't have anything on me… the other one then go to my friend and they hit him…", she said.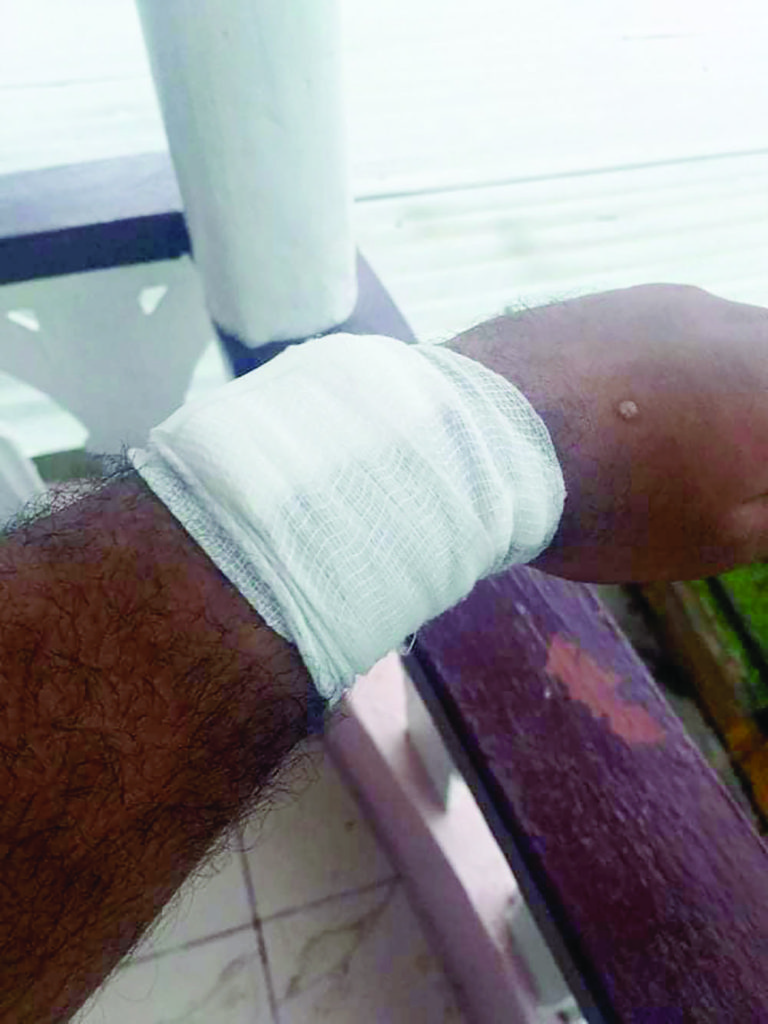 Due to the impact of the hit, Govindsammy fell to the ground, and the men started demanding that he hand over his valuables.
At the time, he had on a haversack, which they cut off of his back. According to the family, inside of the bag had a camera lens and a wallet containing $30,000.
Allana said the men began hitting her friend to his head, and in seeing that, her five-year-old son tried to fight back.
They also took two cellphones, one valued at $195,000 and the other $90,000, a gold ring and a silver band before escaping.
Guyana Times was told that Govindsammy, was chopped to the hand and ear during the ordeal.
Following the incident, the woman said they ran to safety, and saw a group of police officers. She said they informed them of the incident but were told that there is nothing they could do to assist them, and that they should go to the Brickdam Police Station.
During that time, Govindsammy was bleeding profusely from his injuries. However, Allana said after they realised that they were not getting help from the police, they decided to go to the Georgetown Public Hospital Corporation (GPHC).
She expressed disappointment with how the police dealt with the matter.
As it relates to the five-year-old, Allana said he is very traumatised.