Works are currently ongoing for a new alternative road connecting Diamond and Eccles on the East Bank Demerara corridor in order to ease the traffic congestion.
The new alternative road will run from Sixth Avenue, Diamond to the Winsor Estate Road that leads on to the Eccles Landfill Site Road, connecting through the new Herstelling Housing Scheme and other schemes that are being developed along the EBD corridor.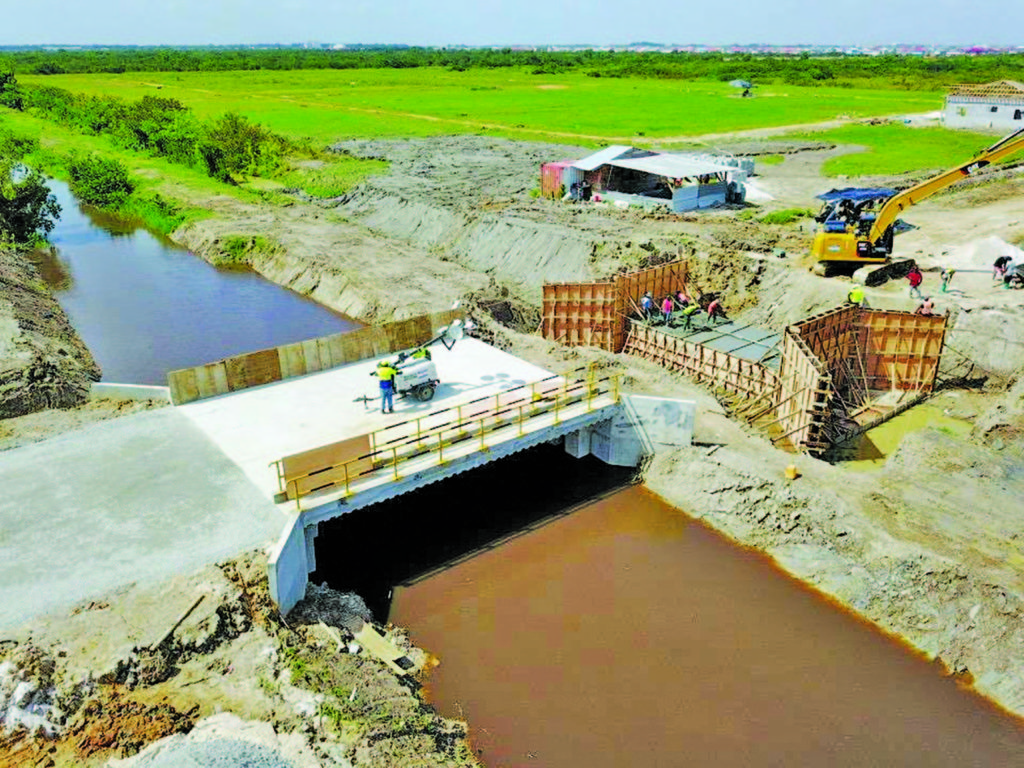 The announcement of the new road was made by President Dr Irfaan Ali on Thursday.
"As promised, by the end of April, an alternate link between Diamond and Eccles. Your Government at work for you," the Head of State said in a Facebook post.
In the post, he included several photos showing ongoing works to construct the new road link. He also released a video showing the ongoing works amid the vast vegetation.
The project is being executed by the Ministry of Housing and would cost in excess of $500 million.
Housing Minister Collin Croal, when contracted, told Guyana Times that the works are on track for completion in April 2021.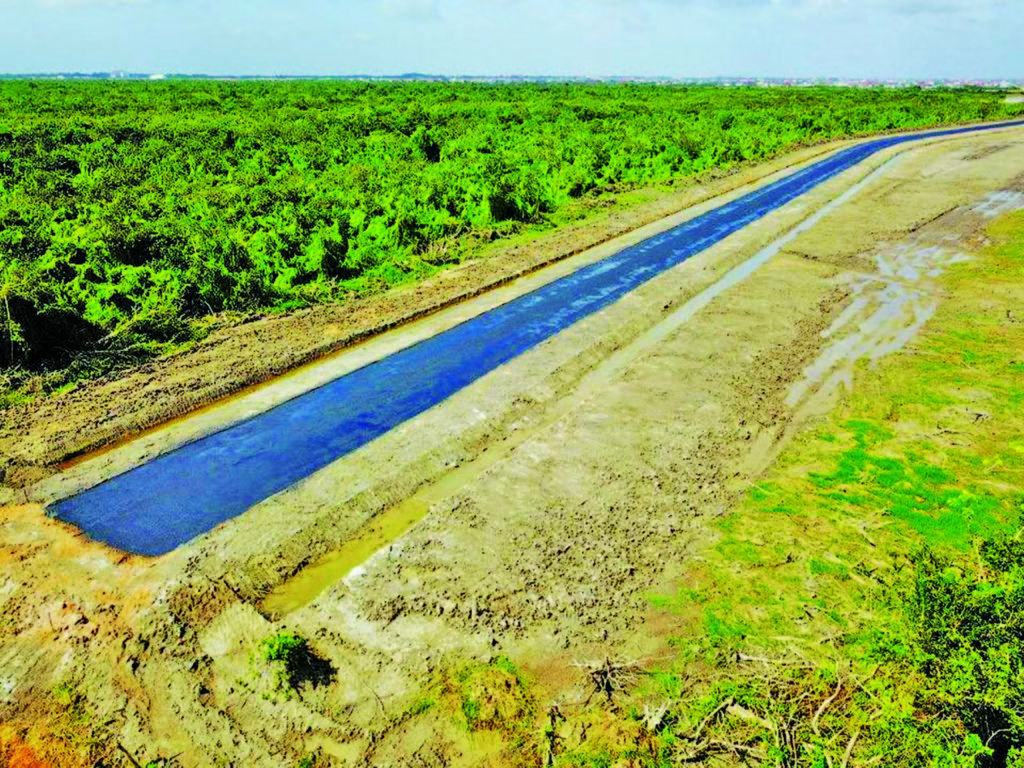 "It's about 65 per cent completed. [It is] new virgin road from soil and about four kilometres of road works… The current works include two heavy duty access culverts as well as two heavy-duty reinforced concrete bridges. There will be street lights placed along the road," he explained.
According to Minister Croal, the road was designed by the "experienced technical staff" of the Central Housing and Planning Authority (CH&PA), and the construction is being carried out by three different contractors.
Residents of the Diamond and Golden Grove Housing Schemes on the East Bank of Demerara have long been calling for an alternative road in and out of the schemes, which usually have long queues throughout the day, especially during the rush hour period.
However, according to the Housing Minister, this congestion will be eased with this new alternative road.
"It's going to open up an avenue for quick travel along the East Bank, particularly coming out of the Diamond/Grove Scheme," Croal noted.
Meanwhile, works are simultaneously ongoing at the head of Diamond for a second entrance into the housing scheme from the East Bank Public Road.
That new road is located between the Demerara Distillers Limited (DDL) factory and the GuyOil Gas Station, and will run to First Avenue.
The $57.1 million project also entails a tarmac for a market and parking lots at Diamond. The contract was awarded to Bardon Construction Service, and construction will be done in two phases. Phase I will consist of crusher run and Phase II will consist of the application of asphaltic concrete and possible extension of the tarmac access road to First Avenue.
These projects come on the heels of the India-funded Bypass Road Project which would link the East Bank Demerara corridor to the East Coast of Demerara, creating a new highway in the backlands.
The Indian Government had provided a US$50 million Line of Credit (LOC) for the road link that was initially slated for Ogle, ECD to Diamond. However, the project cost was driven up to over $208 million by the previous APNU/AFC regime and the project was at a standstill for several years.
The Ali-led PPP/C administration has since redesigned the project into three phases to fit the LOC. It will now run from Ogle to Haags Bosch at Eccles in the first phase, then from Eccles to Diamond, and finally from Diamond to Timehri to connect to the Cheddi Jagan International Airport (CJIA).
Last week, Public Works Minister Juan Edghill told reporters that the documents with the redesigned project have been sent to the Indian Government and they are awaiting approval.
Meanwhile, Indian High Commissioner to Guyana, Dr KJ Srinivasa, has noted that clearance should be given for the project within the next couple of weeks. (G8)