GRDB fraud case
By Leah Hernandez
Senior Magistrate Leron Daly on Friday dismissed a 2011 fraud charge against three former officials of the Guyana Rice Development Board (GRDB) when the matter was called before her at the Georgetown Magistrates' Courts.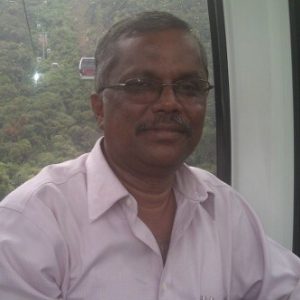 Those freed of the charges were former General Manager of the Guyana Rice Development Board (GRDB) Jagnarine Singh; former Permanent Secretary of the Ministry of Amerindian Affairs and PPP/C Member of Parliament, Nigel Dharamlall; and the Deputy Permanent Secretary of Finance in the Ministry of Agriculture, Prema Roopnarine.
The charge which was dismissed alleged that in 2011, while being members of the GRDB, with intent to defraud, they omitted to enter some $52 million in the GRDB ledger.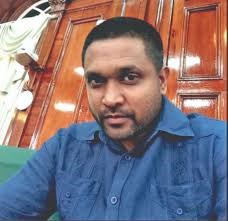 Defence Attorney Sase Gunraj in an interview with Guyana Times after the court hearing on Friday conveyed that the charge was dismissed after Magistrate Daly found that Special Prosecutor of the Special Organised Crime Unit (SOCU), Lawrence Harris failed to prove his case against the defendants.
"The matter was dismissed, Magistrate Leron Daly found that the prosecution, which was SOCU, had not made out a case against the persons" he noted.
With respect to the remaining charges including the omission of some $77.3 million from the GRDB ledger also in 2011, and other charges which read that between the years 2014 and 2015, the sums of $130 million, $9.7 million and $145 million were respectively omitted from the GRDB register, the defence attorney underscored that the above listed can also be dismissed since the Magistrate also found that it was not the responsibility of the defendants to enter information into the ledger.
Back in May of 2017, Singh, Dharamlall, Roopnarine along with former Deputy General Manager of GRDB and People's Progressive Party Civic (PPP/C) member Madanlall Ramraj, PPP/C Member of Parliament, Dharamkumar Seeraj and former General Manager of the Guyana Oil Company (GuyOil) Badrie Persaud were all slapped with the fraudulent charges, alleging that they failed to make a proper entry into a register of a company, with the intent to defraud over $400 million from the entity's Republic Bank account, between the period of 2011 to 2015.
However, they were granted bail in the sum of $500,000 each at their first court appearance.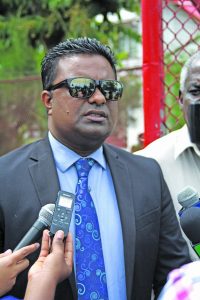 Following the said charges, former Deputy General Manager of GRDB, Madanlall Ramraj filed legal proceedings at the Demerara High Court to challenge the grounds on which he was arraigned before the courts.
In this matter, High Court Judge Navindra Singh ordered a stay on the fraudulent charges brought by the State against Ramraj.
The parliamentary Opposition has long argued that the charges brought against the officials were trumped-up charges and that they had no merit.
Several other former Government officials are facing charges in the courts, which the Opposition argues is just a case of political witch-hunting and victimisation.