The Guyana Police Force has arrested six persons following a raid on a house in Pike Street, North Sophia, Greater Georgetown.
A quantity of marijuana and illegal ammunition was discovered.
The raid commenced about 03:00h this morning after Police received information about suspected illegal activities at the location.
Those arrested are a 30-year-old male and his 22-year-old reputed wife, a 28-year-old female and her 53-year-old reputed husband, a 28-year-old male, and another male (whose age is yet to be verified).
Police said when they arrived and cordoned off the location, they observed a black bulky plastic bag being thrown out from a window of the house. The bag was retrieved and a number of leaves, seeds and stems, suspected to be cannabis was discovered.
The six persons were discovered in the house and when the illegal substance was shown to them, they denied ownership.
They were arrested, the house was searched and a large scale was found. A further search was conducted on the immediate environs and outside of the yard about 30 feet from the house, a black garbage bag was seen between some bushes which contained another eight parcels of leaves, seeds and stems suspected to be cannabis.
Also, one white plastic bucket with a small rice bag containing 190 live .45 ammunition was unearthed.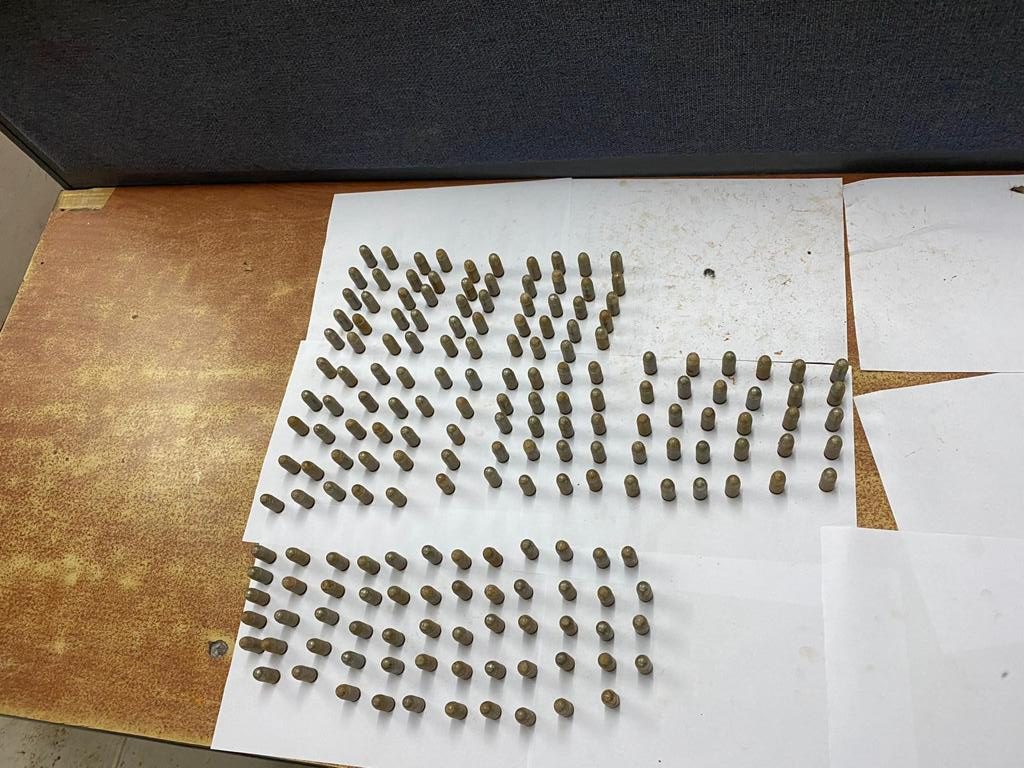 The cannabis that was seen thrown out from the window was weighed and it amounted to 55 grams, the other cannabis found in the bushes was weighed and it amounted to 13.166 kilograms.
The suspects that were arrested and questioned in respect to the other suspected cannabis and ammunition and all denied having knowledge of same.
All six remain in custody as further investigations continue.