Filariasis campaign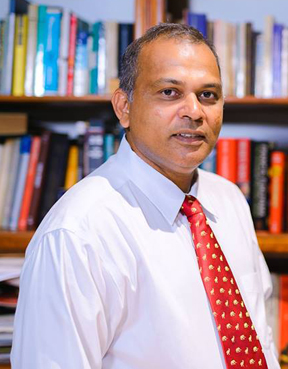 The last dosage of filaria pills is ready for countrywide distribution in February and according to Health Minister, Dr Frank Anthony, if there is a 70 per cent reach across the population, Guyana will receive certification that it has completely eliminated filaria.
As such, Dr Anthony encouraged the citizenry to take the pills as he lauded the initiative. He noted that while trained personnel are ready to take on this countrywide campaign, support from the public is crucial.
"This would be a good programme we are rolling out because once we have been able to reach at least 70 per cent of our population, during this current rollout then we would get certification that we would have eliminated filaria from Guyana. That is something that we are aiming towards but for us to achieve elimination, we really need people to take the tablets," he underscored.
Dr Anthony has already put mechanisms in place to ensure all stakeholders are reached. As a result, the Education Ministry has collaborated to ensure that the pills are distributed at schools nationwide with the permission of parents. Giving an update on the distribution, Dr Anthony indicated that many students are also at home and will receive the pills through the house-to-house drive.
"While schools in the past are one of the areas we would've targeted, students are out of school. Once we do the house-to-house distribution, we will reach those students. Those who are in school, we will be reaching them at school and we have a form that myself and Minister Manickchand would have signed asking the parents to allow students who are in school to take the medicines there."
It is recommended by the World Health Organisation to roll out a mass administration of medicines in countries seeking to eliminate filariasis completely. Guyana would have completed the first round over one year ago, and now the last round will be administered to citizens. Once the campaign starts in February, it should finish later that month.
It was highlighted that training has already commenced for persons who will be administering the medications. Teams will be sent to various communities across Guyana, visiting each household. After the programme is completed, the WHO will be tasked with evaluating the country, officially certifying whether the country is free of filaria.
The Minister had said previously, "For the first time, we'll be able to eliminate filaria in Guyana. For us to do that, it takes a lot of work. We need people to assist us by taking the medication and once we finish this exercise, we will have an evaluation by the WHO and other partners and they would certify whether or not we're filaria-free."
Last September, a Lymphatic Filariasis Elimination Campaign was launched and spearheaded by the Mass Drug Administration (MDA). The programme sought to target areas where the population is vulnerable to the disease. Guyanese were given three tablets; Ivermectin, Diethylcarbamazine (DEC) and Albendazole. The combination of pills is referred to as the IDA.
The number of tablets varies per age, and they are not to be given to pregnant women and children below the age of two years old. It is said that a person requires five annual doses of the pills before they become immune to the mosquito-borne disease.
According to information from the World Health Organisation (WHO), the disease is caused by three species of thread-like nematode worms, known as filariae – Wuchereria bancrofti, Brugia malayi and Brugia timori. Male worms range from three to four centimetres in length, and female worms eight to10 centimetres.
The worms target the lymphatic system, which is an essential component of the body's immune system as they are essentially a network of nodes and vessels that maintain the delicate fluid balance between blood and body tissues. But when someone is infected, the male and female worms form "nests" together in this vital system.