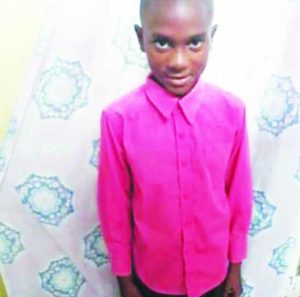 A 9-year-old boy of Belfield, East Coast Demerara (ECD), tragically lost his life on Sunday morning after he was struck by a car driven by a teenager.
Dead is Daniel DeSouza.
Reports are that he was struck down while on his way to church at 12th Street, Dazzell Housing Scheme, ECD. Guyana Times has been informed that the driver of the car was a 16-year-old, who had stolen the keys to his father's car and left home just moments before the tragic incident.
DeSouza was walking to church when he stopped to tie his shoelace and was struck by the car, which dragged him a short distance before plunging into a nearby trench. The child was quickly picked up and rushed to the hospital, where he was pronounced dead on arrival.
The teenage driver was subsequently arrested and is currently in Police custody assisting with the investigation.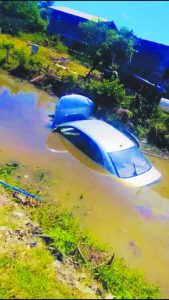 This accident adds to the toll of children who have lost their lives in vehicular accidents, bringing the total to four from January to September. Earlier this month, the Guyana Police Force (GPF) revealed a concerning tally of 92 road accidents that occurred from January to August this year, including the tragic deaths of three children.
In response to the alarming surge in road accidents and fatalities, President Dr Irfaan Ali has taken decisive action by instructing the Police to launch an extensive road safety campaign nationwide.
The President has expressed his unwavering commitment to addressing the root causes of the problem, highlighting the urgent need to tackle issues such as drinking and driving and excessive speeding.
He has called upon citizens to recognise road safety as a shared responsibility and urged the community to unite in efforts to curb the alarming rise in road accidents. (G9)