A 90-year-old incapacitated man was killed in a morning fire that ravaged a three-bedroom wooden house at Diamond, East Bank Demerara (EBD).
The dead pensioner has been identified as Rupert Mc Lean Williams of Lot 1325 Section B, Block X, Great Diamond.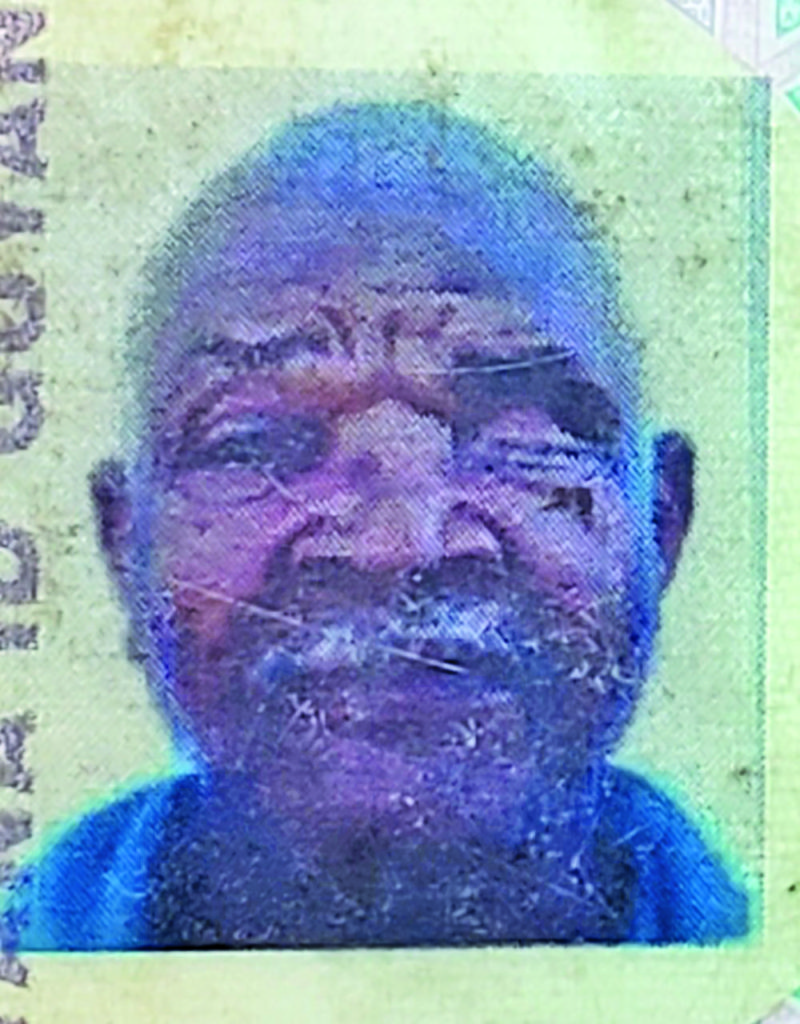 The fire occurred some time after 08:00h on Thursday. At the time, Williams was home alone and relatives suspect that he may have started the fire while attempting to light a cigarette.
His daughter-in-law, Dorset Mac Cloud-Solomon, and her daughter were staying with him, along with a woman they had recently hired to care for the elderly man, who had one of his legs amputated and used a wheelchair to move around.
According to Mac Cloud-Solomon, she had left home early Thursday morning to do some errands for the elderly man when she received a phone call informing her of the fire.
"I was at the pension place this morning (Thursday), when I get the message that the house is on fire… I left my daughter home with him and left some money. I said to her to buy a bag of tennis rolls for him and when she come back, she saw the place on fire," the woman related to Guyana Times.
Williams had been left lying on a mattress in the back room of the house.
Neighbours said the blaze started at the back of the house, where the kitchen is also located.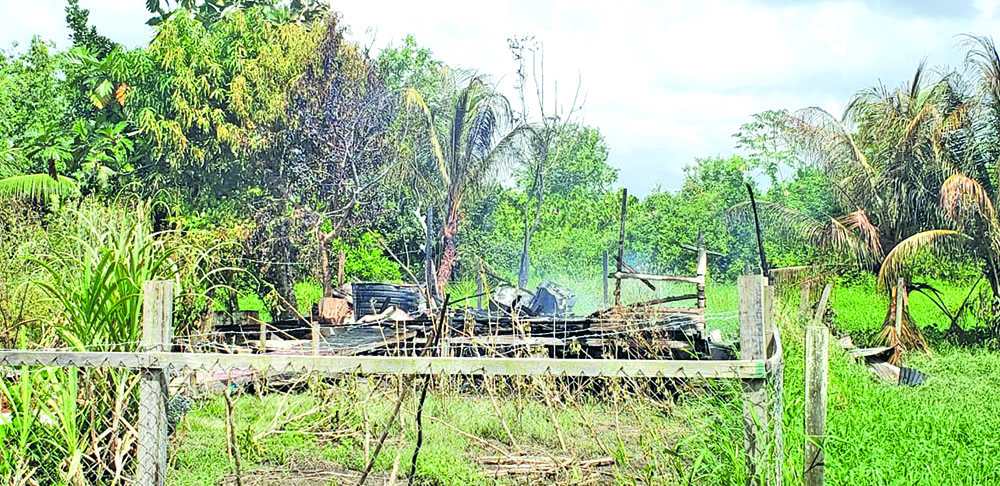 However, Williams's daughter-in-law told this newspaper that there was nothing on the stove at the time of the fire, but noted that the 90-year-old man had cigarettes in his possession.
"Nothing was on, on the stove and I personally turned off all the lights… My bedroom does carry most of the power that is why I make sure everything was off before I left… But the man used to smoke. He had the cigarettes this morning (Thursday) when I left," Mac Cloud-Solomon recalled.
She further related to this publication that her father-in-law was recently gifted some money and had sent her daughter to buy him a pack of cigarettes several days ago.
"I said "Dad, you shouldn't even be smoking" and I even call the neighbours them and tell them that me and dad getting a lil problem because I telling him not to smoke. He just keep quarrelling with me and the last thing he tell me is "Me is not a lil boy, don't talk to me how you want. You think you's me mother" and we end it then," the grieving woman recalled.
Meanwhile, neighbours say by the time they noticed the fire on Thursday morning, it was too late to rescue Williams.
They complained that when the fire tenders arrived, the building was completely engulfed in flames and more so, there was no water source to tap into immediately.
However, the fire fighters were able to contain and eventually put out the blaze.
Mac Cloud-Solomon, who is the wife of Williams's sole surviving son, resides in the United States. She returned to Guyana some time ago with her husband.
"My husband left, but he told me to find and screen someone to take care of him. We find some and the lady started working [Wednesday] night, but I sent her to get a TB test [Thursday] morning, because we don't want anyone with tuberculosis around him… This old man means the world to us. Since at 13-year-old, I lost my father and this is the only father-figure I ever had in my life. So, I always hold on to him," cried the woman.
The charred remains of the elderly man were removed and taken to the Lyken Funeral home. A post-mortem examination is expected soon. (G8)