By Brandon Corlette
Coronavirus, Trinidad and Tobago elections and the Hero Caribbean Premier League (CPL). The twin-island nation of Trinidad and Tobago are all set to be a central point of focus as these events unfold.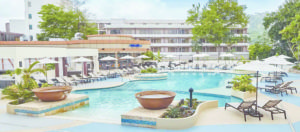 The 2020 Hero CPL, which is set to bowl off on August 18, will be one of great difference, with the entire tournament slated to be played across two empty venues amid strict COVID-19 protocols.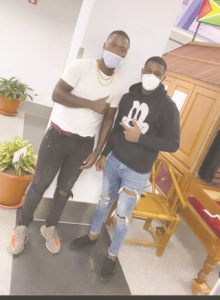 Many of the CPL players have shared their experiences in the bio-secure bubble at the Hilton Hotel in Trinidad and Tobago on social media, and have made the necessary adjustments despite the challenges. It is compulsory that each of these players undergo a strict 14-day quarantine period, which has already begun.
St Kitts and Nevis Patriots players Joshua Da Silva and Kieran Powell spoke about their experience in the bio-secure bubble in a virtual chat earlier this week on Mason and Guest. "You had to take a test before you opt on the plane; there are tests on the first day, the seventh day and fourteenth day of the quarantine period," Da Silva said.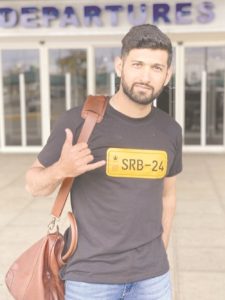 Meanwhile, Powell noted that players were not allowed to leave their rooms for the first seven days of quarantine, and have temperature checks every morning and evening. "I have literally counted every hole in the hotel wall," Powell said.
After the seventh day of quarantine, players are able to move around the Hilton Hotel in groups of four or five. Most of these players have been doing training in their rooms while following the England and Pakistan Test series and other live sporting events around the world.
In a recent Instagram post by Guyana Amazon Warriors' (GAW) Chris Green, a group of four GAW players were seen on the tennis court at the Hilton, training outdoors for an hour. Local boys Kevin Sinclair and Romario Shepherd, along with USA's Jasdeep Singh, were in one of the groups of four.
T&T Prime Minister, Dr Keith Rowley, currently running for re-election in polls carded for today, August 10, had earlier stressed that the August 18-September 10 cricket event would be executed inside a "bubble" at the Hilton Hotel with all persons involved subjected to the rigorous protocols already in place.
"Everything that will go on around the CPL will go on in a bubble that does not interact with the national population," Dr Rowley said. "[Arriving players and officials] would be coming into the country under the protocols of entry, all having tested negative before. When they come here, they are confined to the Hilton Hotel and that becomes a bubble for them."
He added: "[These persons] will go to a venue to play the game where they will not interact with the population. So, therefore, the CPL is a bubble that has nothing to do with what goes on with the population in the country."
The 2020 CPL is only a few days away and this year's edition of the Biggest Party In Sport will be of ultimate difference.