— By Errol Caetano, Guyana's former Caribbean Champion representative and Canadian national team member
In respect to my good friend George Braithwaite. I was introduced to George when I was 15 years old at the CNE in Toronto by Derek Wall, another old friend that has passed.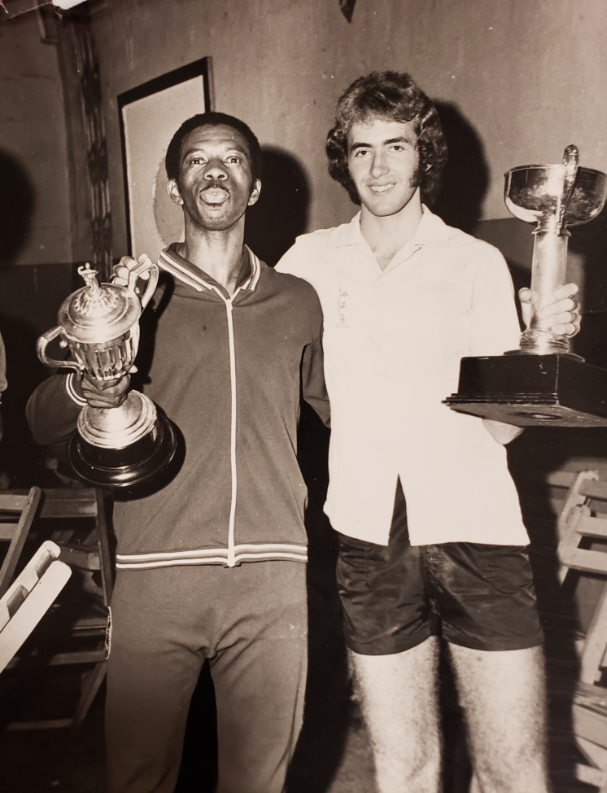 Seeing that we were both from British Guiana, now known as Guyana, we slowly developed a friendship and, over the years, became not only good friends but also competitors.
I admired George not only for his talent, but his dedication to the sport and to his training. He was strict with himself, both physically and mentally. Anyone who knew George would agree with me, he was in it one hundred and ten per cent.
George was not only a table tennis player but a track and field star as well back home. A natural athlete that once he put his mind to something he would not quit until he had completed it to the best of his ability.
We had many hard-fought matches and many good times together. In 1971, we were lucky enough to be invited to China after the world championships in Nagoya, Japan. George on the American team and me on the Canadian team; it was a life-changing experience not only for us but I think for the sport in North America.
In 1972, I was invited to play for Guyana in the Caribbean Table Tennis Championships in Trinidad where I had the honour of playing with George not only as a teammate but also playing in the doubles event with him. The team consisting of George, Gordon Stevens, Garth Issacs, and myself were fortunate enough to win the team event – the men's doubles and I managed to beat Robert Earl of Barbados in the final of the men's singles. It was a very successful tournament for Guyana, and George was very proud of that.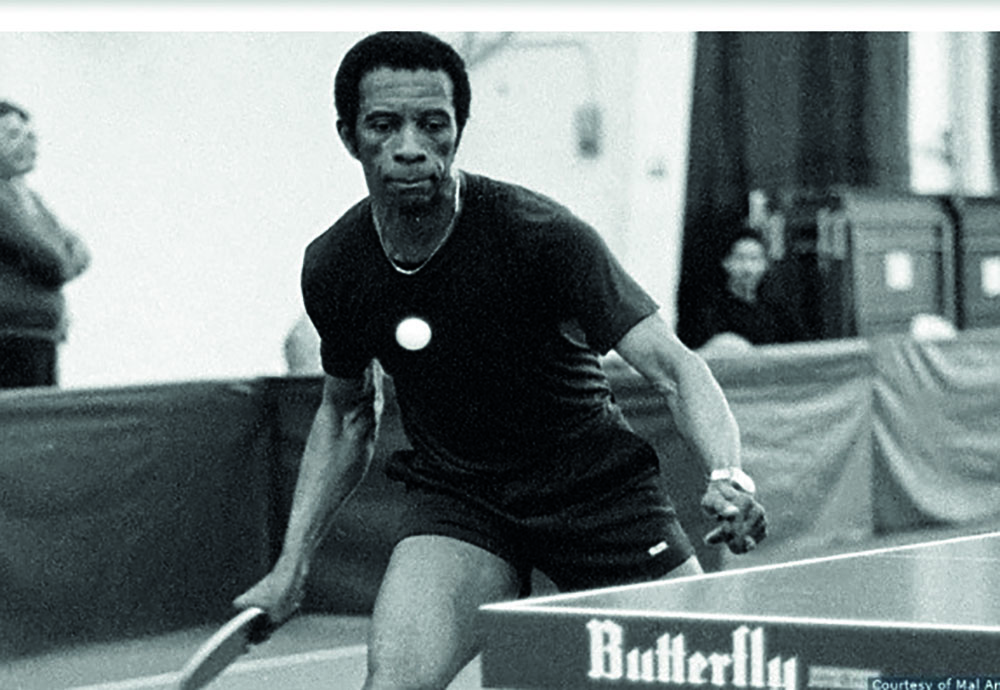 We were then invited back to Guyana following the tournament for a little celebration, where we spent a few quality days together.
George then returned in later years to win the singles title himself and that's the determination I am speaking of: never quit until you succeed.
One more thing I would like to say about the Chief: he was so approachable, he would speak to anyone at any time whether it was for some advice or just a question. BUT my hat is off to George, he would practise with anyone who asked him and I will tell you from experience, not many players would and that is one thing I took from George, never put anyone down who is trying to get ahead in the sport; you don't realise how important that few minutes are to them.
Rest in peace, my good friend; you have touched many people's lives in a positive way.