Spectators present at the Albion Community Centre Ground witnessed a competitive first day of the commencement of the 2017 GCB/Jaguars 3-Day League, where reigning champions Lower Corentyne were engaged in fierce rivalry with Essequibo.
In conditions conducive for cricket, Essequibo won the toss and chose to bat. Their openers Kevon Boodie and Ricardo Peters scored 10 and 3 runs respectively, before being dismissed by Raun Johnson.
However, exhilarating all-rounder Ricardo Adams rebuilt his team's innings along with Kemol Savory, who batted at number three. Adams top scored with 145 not out while Savoury reached 62. Essequibo was eventually dismissed for 274 off 61.2 overs.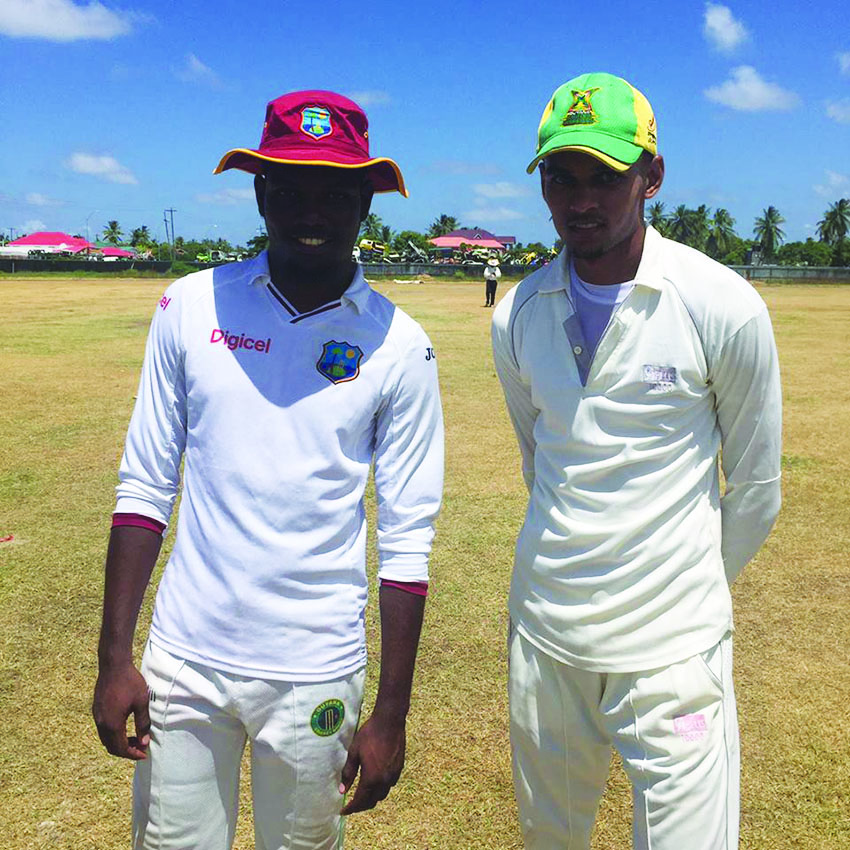 Lower Corentyne went in to bat, and before the day's close of play, amalgamated 62 for 3 off of 26 overs.
The reigning champs will start day two in a spot of bother, but could still manage to surpass their opponents' first innings based on their approach.
Meanwhile, the other teams were locked in battle on day one.
Over at the Lusignan Community Centre ground, Georgetown won the toss and sent Upper Demerara/East Bank in to bat. It was a decision that proved worthwhile for Georgetown, as their opponents found themselves in early trouble — at 16 for 2, after fast bowlers Paul Wintz and Qumar Torrington sent back openers Browne and Sachin Singh for duck and one respectively.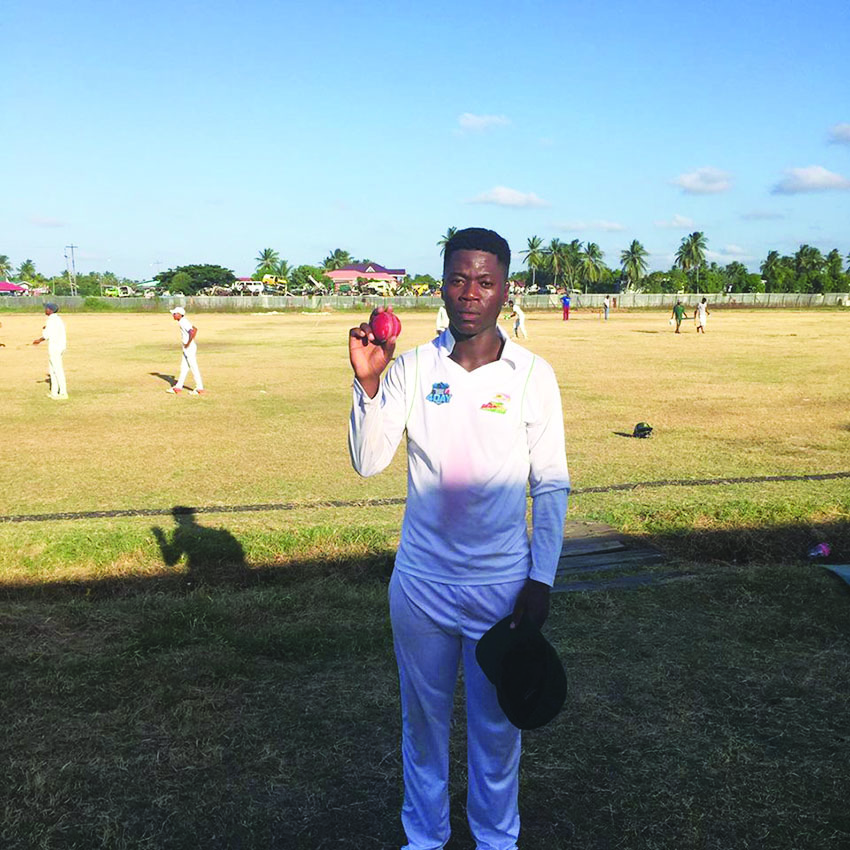 Captain Robin Bacchus then entered as the first change bowler, sending back Danny Narayan cheaply to have Upper Demerara/ East Bank reeling at 24 for 3.
Fast bowler Joshua Wade took out Ronaldo Ali Mohamed, caught at short leg for duck, to make the score 77 for 4.
Bacchus then introduced spinners Gajanan Suknanan and Steven Sankar, who made batting even more difficult for their opponents, and Upper Demerara/ East Bank crashed to 115 all out off 39.3 overs.
Batting for Upper Demerara/EastBank, Vishual Singh made 32, Sherefane Rutherford 19, Ershad Ali 18, and Totaram Bishun 13.
Bowling for Georgetown, Suknanan grabbed 3 for 24 and Steven Sankar 3 for 38. Fast bowlers Paul Wintz, Qumar Torrington, Joshua Wade and Robin Bacchus each took a wicket.
Georgetown, in reply, had a minimum of 58 overs to bat out the day's play. However, Upper Demerara/East Bank pace bowlers Ali-Mohamed and Rutherford had other ideas, the former clean bowling Martin Pestano-Bell and Sunil Singh, while Rutherford had National Under-15 captain Marvan Prasad comprehensively bowled for 4, to leave Georgetown on 22 for 3.
Nevertheless, Robin Bacchus and Dexter Solomon, consolidating, posted a fourth wicket partnership of 71 before Bacchus was adjusted LBW to Rutherford for a solid 51. Rutherford also had Paul Wintz caught and bowled, Solomon LBW for 29, and both Sankar and Suknanan LBW for duck, even as Torrington caught Seegobin before he could score.
Lord and Joshua Wade were the only other batsmen to make double figures, with 19 and 12 respectively. Rutherford ended with superb figures of 7 for 48 from 16 overs.
Upper Demerara/East Bank, in their second innings, were 20 for 2 off 7 of the remaining 19 overs that were left in the day's play when play ended at 17:30h.
In the game featuring West Berbice versus Upper Corentyne, Upper Corentyne tallied 152 runs in 32.2 overs, while West Berbice summed up 93 runs off 31 overs all out.
Play continues today, Sunday, September 3, and the first ball of the day in all of the matches is expected to be bowled at 9:30h.