Embattled Alliance For Change (AFC) Councillor, Abel Seetaram, who was last month found guilty of feloniously wounding his cousin following a drinking spree, was on Wednesday jailed for 18 months.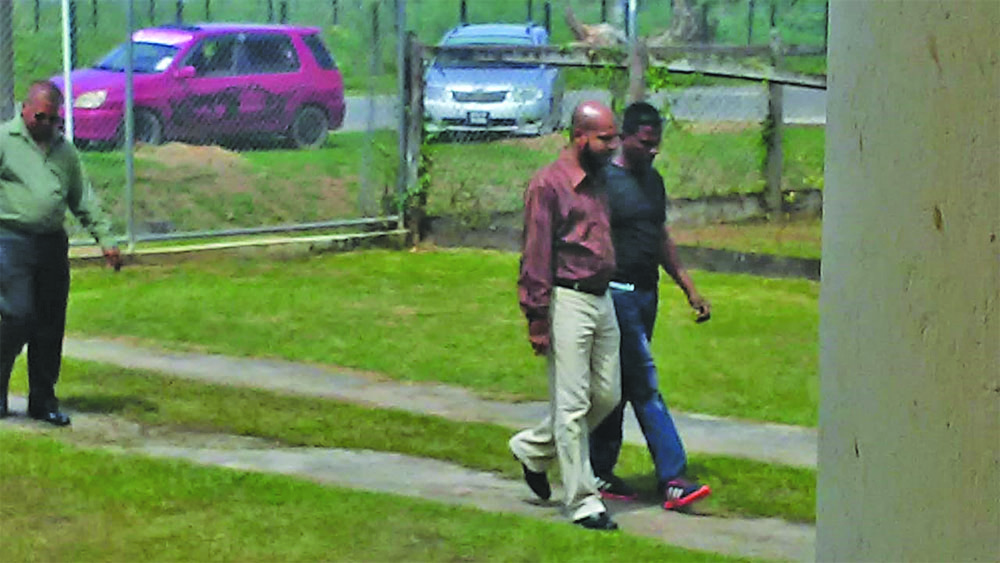 The 36-year-old of Lot 121 B Woodley Park Village, West Coast Berbice had initially denied the allegation when he appeared before Magistrate Rhondel Weaver at the Fort Wellington Magistrate's Court in January last.
He was found guilty of wounding Netram Rabindranauth, 54, of Lot 64 Woodley Park Village on January 21, 2018.
The AFC Councillor was said to have used a piece of wood to injure Rabindranauth during an altercation after a drinking spree.
Back in January, the victim of the attack had told Guyana Times that he had intervened in an argument and scuffle between Seetaram's son and his son in order to make peace and part them.
Rabindranauth recalled that it was at this point that Seetaram arrived on the scene and dealt him several blows with the piece of wood. Both men took their sons to the Police station and made reports after which the young men were held for questioning and subsequently released.
Rabindranauth also reported that he had to be taken to the Fort Wellington Hospital after he sustained a broken jaw, fractured nose, and suffered internal bleeding which also saw him being transferred to the New Amsterdam Public Hospital.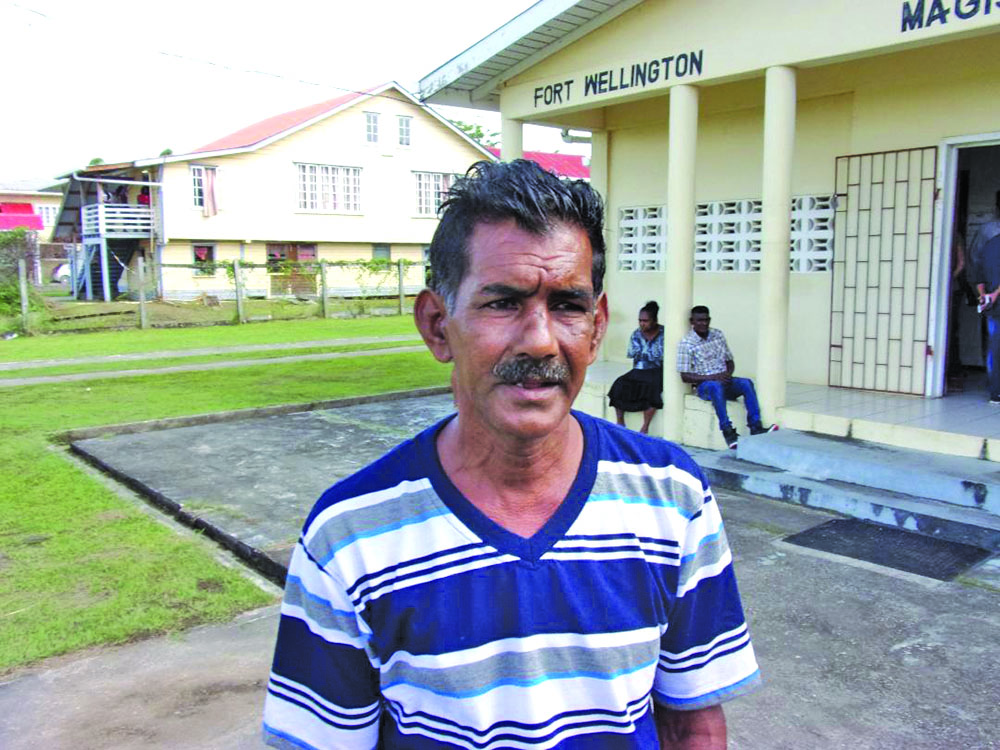 At the scene of the confrontation, Seetaram, who was reportedly intoxicated, was heard shouting and telling persons who had gathered that no one could do him anything, since he knows "Khemraj" and is a "big boy in the Government".
Following the guilty decision in May, Attorney for Seetaram had begged for leniency and had requested a probation report.
Seetaram was allowed to return to his home instead of being remanded until his sentencing as is with the case of other persons who are found guilty of criminal offences.
On Wednesday, the report was presented by Probation and Welfare Officer attached to the Social Protection Ministry, Patricia Pompey. In her report, the Probation Officer stated that this is Seetaram's third matter before the court.
She said residents when asked about Seetaram said he was a quiet person but when under the influence of alcohol, becomes aggressive and outrageous. In her report to the court, the Probation Officer noted resident's fear of Seetaram when he is drunk, saying that he needs anger management and should act in a more responsible manner.
She said they (the residents) were not surprised that he was in court, noting that on one occasion he exposed his private parts to the public.
Meanwhile, Attorney Horatio Edmonson in a plea of mitigation asked the court to exercise mercy and leniency, noting that Seetaram is a father of six with the youngest being 10-months-old and is the sole breadwinner for the family.
Edmonson argued that the probation report referred to Seetaram as being a hardworking and industrious person, which are attributes needed in the society and as such asked for a non-custodial sentence. He noted that the Virtual Complainant (VC) and Seetaram are cousins.
However, in handing down the sentence, Magistrate Weaver said Seetaram should have exercised restraint. She noted that Rabindranauth had gone as a peacemaker between his son and Seetaram's son; however, Seetaram came as an aggressor.
Magistrate Weaver said Seetaram did not consider the consequences of his actions. She noted that he was previously charged and convicted, and the nature of the offences has been escalating.
Considering the facts, she said a custodial sentence is warranted and imposed the 18-month jail term.