…disadvantaged, underserved communities will be targeted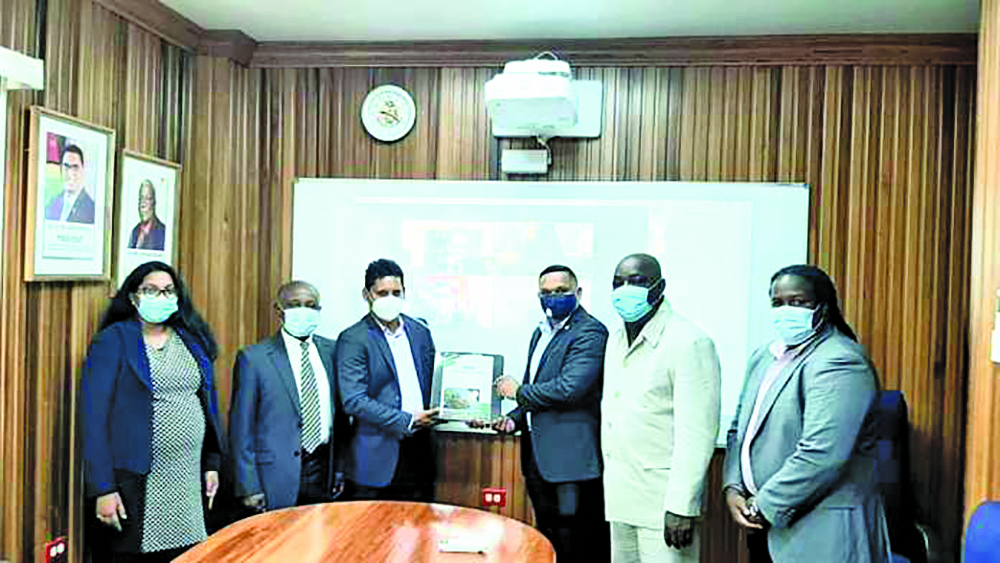 Affirmative action which will see the State reaching out to disadvantaged and traditionally underserved communities to ensure they too benefit from the Local Content Policy is one of the strategies contained in the draft policy that was released this month.
The policy is currently being subjected to consultations, which opened at the Arthur Chung Conference Centre (ACCC) on Monday. According to the draft policy document, it is important that the policy be implemented in a way that ensures everyone can benefit.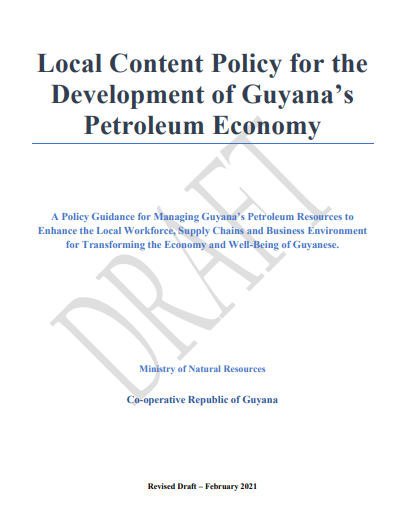 "To achieve its goal, the Government of Guyana will ensure that Guyanese are given preferred access to opportunities for employment and to provide goods and services, particularly where the capability exists and from traditionally underserved or disadvantaged groups or communities," the policy states.
According to the policy, the Government will also seek to "identify and aggressively pursue strategic opportunities for local capacity development and participation that give Guyanese the maximum possible benefit now and in the future by developing the competencies of Guyanese where the demand supports the required investment in capacity building."
Additionally, the policy states that the Government will ensure that Guyanese get an opportunity to gain experience in areas where they are not yet at the optimal level of competence. The policy will also set out to extend Guyanese participation in national development and global competitiveness.
The policy points to the importance of ensuring that Guyanese improve their capabilities through practical means like partnerships. According to the policy, this is so that Guyanese can become internationally competitive and grow their foothold in the sector.
It was also pointed out that the policy must ensure that procurement, partnership and other activities facilitate participation from Guyanese and that the process is not rigged to deny Guyanese opportunities or frustrate the policy goals.
According to the document, the policy must also be enforced by appropriate legislation that allows for clarity, transparency, accountability, and consistency in the application of the policy. Targets must also be set, as well as schedules for the progression of implementing the Local Content Policy in specific goods and services.
"Using the opportunities to participate in country, made possible by the world scale and profitable resources recently brought under production, Guyanese oil and gas professionals and services companies will grow in competence along the value chain and develop an internationally competitive export industry," the draft policy states.
"More importantly, those competencies will be built in a manner that allows us to enhance existing sectors of the economy and add new ones so as to support national sustainable development with seamless adjustments in the economy in spite of the inevitability of swings in fortune of the oil and gas markets and depletion of our bounty."
It is understood that the consultations which started on Monday will remain open for the next month. Persons will be able to submit their views, either at the forum or online, where they will be seen by policymakers.
Several Government Ministers and officials, along with Private Sector representatives, were at Monday's consultation, including President Dr Irfaan Ali, Vice President Bharrat Jagdeo and Prime Minister Mark Phillips. The idea of consultation of the LCP is in keeping with the People's Progressive Party (PPP/C) manifesto before entering Government.
In August of last year, President Ali had assembled a team to advise Government on the formulation of a strong Local Content Policy that would ensure all citizens benefit from the country's lucrative oil and gas sector, as well as other sectors that see Foreign Direct Investment (FDI).
Among the experts on the panel were Trinidadian Local Content expert Anthony Paul. Paul has played a critical role in the formulation of local content policies in Ghana, and has been vocal about local content issues in Guyana.
Also on the panel was former Foreign Affairs Minister under the previous A Partnership for National Unity/Alliance For Change (APNU/AFC) Government, Carl Greenidge. Greenidge, an economist by profession, also served as Finance Minister from 1983 to 1992.
Apart from Paul and Greenidge, the panel included former Trinidad Energy Minister Kevin Ramnarine. Ramnarine served as the Minister of Energy of Trinidad and Tobago (2011 to 2015). During his tenure, he created a positive climate for investment, including the fiscal reforms which resulted in major investments in deep-water exploration.
The panel also included Finance Professor Floyd Haynes and trade unionist Carvil Duncan, while it was chaired by Guyana Manufacturing and Services Association (GMSA) Head, former presidential advisor Shyam Nokta. This panel got to work in August and by November, submitted its recommendations to the Government on a Local Content Policy. (G3)