The Guyana Government is calling on the Georgetown Mayor and City Council (M&CC) to address the issue of street vending throughout the city, especially in the major commercial districts.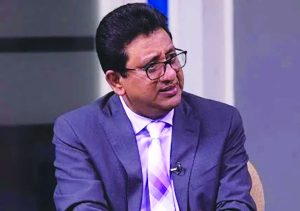 Attorney General and Legal Affairs Minister, Anil Nandlall reminded that encumbering public reserves inclusive of road shoulders, embankments, pedestrian walks, Government reserves, and State reserves is a criminal offence.
To this end, he cautioned that "…if this state of affairs is not addressed by the City Council, the Government will be forced to act including taking over some of these city streets under The Roads Act".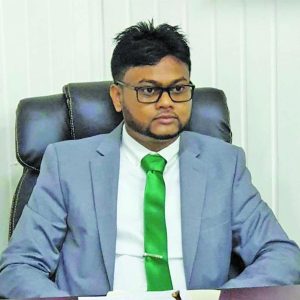 Nandlall pointed out that the Mayor and City Council has been legitimising criminal occupation of the reserves by accepting a fee from persons and allowing them to vend on these lands. These vendors erect makeshift stalls, sheds, or place caravans, motor vehicles, carts and other receptacles on these lands from which they do vending.
"This use of these lands is causing serious traffic hazards, traffic congestions, public inconvenience and they also affect private proprietors from accessing and enjoying the use and benefits of their properties," the Attorney General stated.
In fact, he reminded that businesses on Regent Street and other commercial streets have been forced to secure orders of court against vending on the pavement in front of their commercial premises.
Only in December, the Shamdas Kirpalani store secured an order from the High Court, which instructed the Town Clerk to prohibit pavement vending in front of the business's Lot 107 Regent Street, Lacytown, Georgetown location.
In the judicial review proceedings filed, the businessowners complained that the encumbrance of the pavement and road by vendors has over the years affected their business. They deposed that there is an encumbrance of the pavement and persons who traverse the pavement are greatly inconvenienced as at most times the vendors occupy most of the pavement.
They said that vendors trespass on their property by placing or hanging items on the grillwork of their building and/or by bracing the southern walls of the property. As a result of pavement vending, customers cannot park in front of the store.
This court ruling came months after Georgetown Mayor Ubraj Narine had announced plans to regularise all street vending activities in Georgetown.
During a meeting with vendors in February 2021, Narine explained that the implementation of the regularisation policy will ensure that street vending was done in an organised and uniform manner.
However, AG Nandlall has highlighted that street vending not only hinders traffic and business operations but also produces garbage that has become a monumental problem.
"So, while the Government is expending a tremendous amount of time and resources in trying to clean the city and its environs, a venture that the City Council has publicly refused to join hands on, they exacerbate the problem by licensing to create these public nuisances. We simply cannot continue in this way," Nandlall contended.
The Attorney General recognised that the issue of street vending is a countrywide problem in most if not all communities. This, he added, is compounded by other eye sores including wrecked vehicles left on street corners and parapets.
Against this backdrop, the Neighbourhood Democratic Councils (NDCs) across the country have been advised to remove these encumbrances and institute criminal charges if necessary.
"While the Government recognises that these vendors are earning a living and in that respect is empathic, they cannot continue to do so in a manner that causes public disorder, and creates a public nuisance. The laws must be enforced to ensure an orderly society," Nandlall posited.
Over the weekend, President Ali visited two markets in Region Three (Essequibo Islands-West Demerara) – Leonora, West Coast Demerara, and Parika, East Bank Essequibo – where he announced plans to have those roadside vendors removed and placed within the confines of the market premises.