…"thriving and robust" sector critical to country's future – Agri Minister
This month is Agriculture Month 2022 and it was kicked off with President Dr Irfaan Ali proclaiming the Government's confidence in its ability to tackle any existing food security challenges.
Agriculture Month 2022 is being observed under the theme, "Championing Food Security Through Innovation, Investment, and Resilience."
In his Agriculture Month message, President Ali said that his Government is "unfazed" by the food security challenges.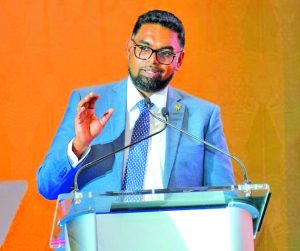 "It is committed to and confident in its ability to address the vulnerabilities in the country's agri-food system, such as to the adverse impact of climate change, exogenous market shocks and higher input costs. Government has made interventions to support our farmers and fishers and moderate food inflation," the President said.
"Agriculture is and will remain a mainstay of our economy. Indeed, the sector already accounts for almost a quarter of the country's non-oil Gross Domestic Product. One in every eight members of our employed workforce is to be found in the agricultural, forestry and fisheries sectors, and agriculture is the principal source of livelihoods for thousands of Guyanese households."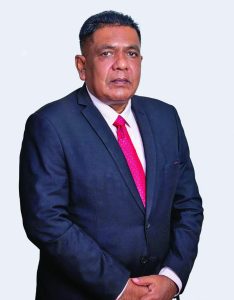 The President listed other elements of the national agricultural strategy, which include boosting critical agricultural infrastructure such as drainage and irrigation and farm to market roads. It also involves expanding non-traditional agriculture, such as aquaculture and pressing for greater export market access.
Other aspects of the strategy include investing in greater use of technology and incentivising the involvement of more young people and women in the sector, where their inclusion will enhance the sustainable production of food.
"Guyana's agricultural potential is without question. We have the physical and human resources necessary to drive agricultural development and improve food and nutrition security. But such an enterprise requires cooperation, and cooperation across all sectors."
"Let us therefore all work together for the development of the local agriculture sector which for generations was one of the bedrocks of our economy," President Ali further said in his Agriculture Month message.
Thriving and robust
Meanwhile, Agriculture Minister Zulfikar Mustapha made it clear that a "thriving and robust" agriculture sector is critical to Guyana's future, hence the implementation of a national strategy for the sector.
According to the Minister, the various transformative initiatives they have implemented so far will directly benefit farmers, while increasing the inclusivity in the sector. He assured that the Government will continue to invest in the sector.
"Since assuming office in August 2020, our Government has invested approximately $95 billion in the sector and we are committed to significantly increasing both public and private investment in the coming years."
"Our efforts have been directed by our unwavering commitment to secure an expanded, diversified, modernised, resilient and competitive sector in Guyana and Caricom," he also said.
Additionally, he said that they are also focused on de-risking the sector, removing trade barriers, facilitating access to financing and promoting women and youth involvement. And according to Mustapha, a number of stakeholders, including Non-Governmental Organisations (NGOs), are expected to take part.
"The activities planned for agriculture month 2022 will build a greater sense of awareness among stakeholders about the many projects currently being undertaken within the agricultural sector and the role that every actor along the food value chain plays in the development process."
"We look forward to the usual participation of the private sector, civil society, NGOs, international organisations and our farmers as we roll out our many activities," Minister Mustapha said.
Guyana's increased focus on agriculture is testimony to the Government's efforts to diversify the economy. The 2022 Mid-Year report shows that out of the $32.6 billion budgeted in the agriculture sector, $15.8 billion was spent. This money was spent on a number of things, including constructing major infrastructure, procurement of equipment and capacity building.