…as PPP takes countrywide outreach to Essequibo Coast
People's Progressive Party/Civic (PPP/) Presidential Candidate Irfaan Ali was cheerfully greeted in Essequibo, Region Two (Pomeroon-Supenaam), on Thursday as he took the Party's countrywide outreach to the Cinderella County.
As Ali interacted with the residents, chief among the issues raised was the failing rice sector in the region.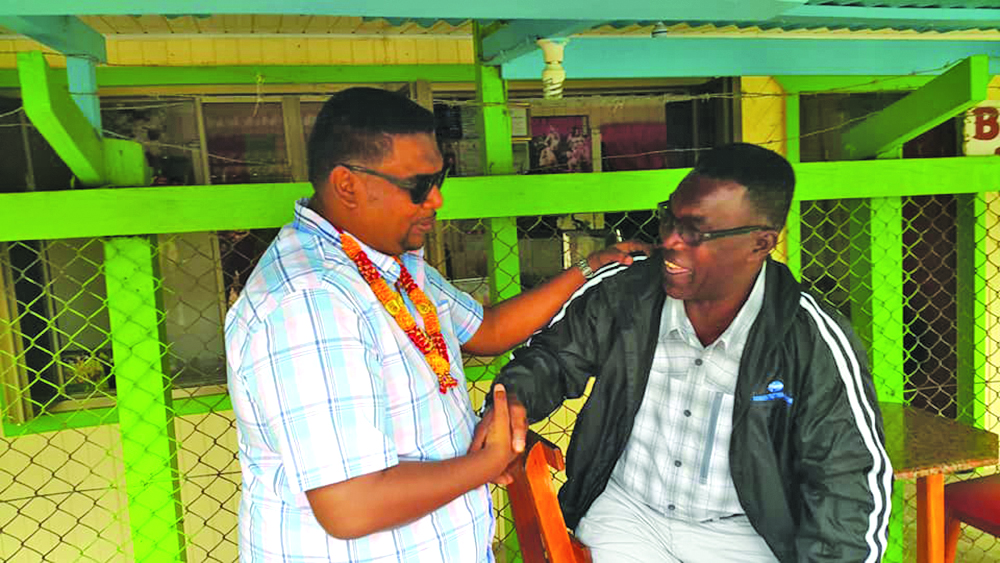 The PPP presidential candidate met with hundreds of farmers and residents at the Rice Producers Association (RPA) Seed Paddy Bond in Anna Regina. He assured the gathering that he will work hard to ensure relief is brought to those suffering such as the farmers.
Ali noted that once elected into office, the PPP/C will negotiate with the commercial banks to reschedule farmers' loans, develop a strategy to bring down the cost of production for rice and also seek new markets.
He noted that the Party is committed to the rice industry and will work closely with farmers to ensure it is remains viable.
During the interactions, RPA member and former Anna Regina Mayor Rabindranauth Mohan highlighted that rice millers in the region are taking advantage of the farmers, paying them "how they feel and when they feel". To this end, Mohan called on the PPP presidential candidate, when he gets into Government, to meet with the millers and put a fair system in place to end the misery of farmers.
In response, Ali gave assurance that he would address the farmers' troubles.
Further, he told the farmers that unlike the present Government putting VAT on everything, including equipment and machinery for key sectors, thus sending up cost of production, his government will find means and ways to reverse this.
Ali added that he will undertake to build a better Guyana for everyone, not just farmers, in order to move the country forward. He promised to create job opportunities especially for youths, re-open the three sugar estates that were closed by the coalition Government in 2017, upgrade the health care system and other government services as well as opening of new opportunities.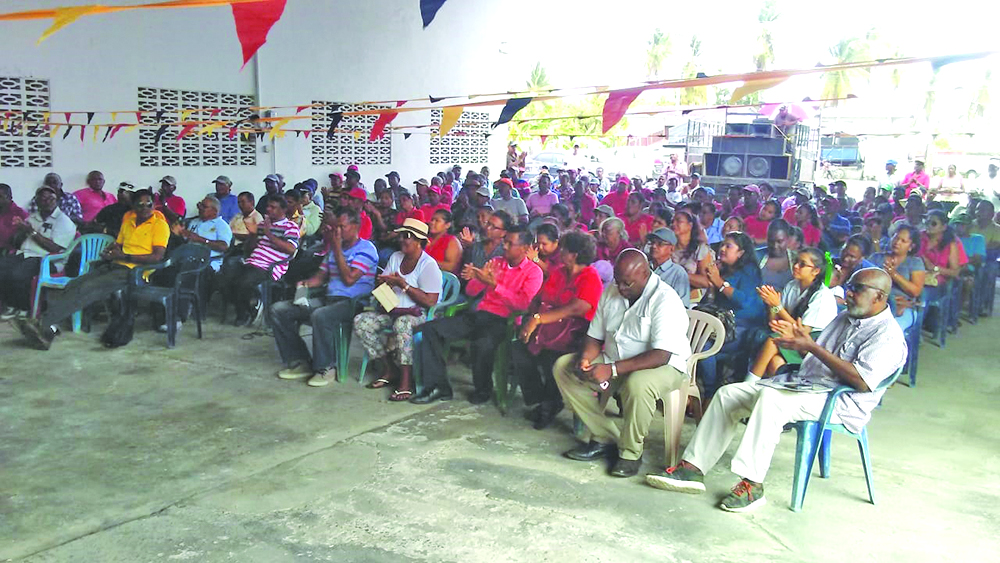 Meanwhile, the PPP presidential candidate also visited Charity during his outreach on Thursday. While there, he told residents that he intends to be a president for all Guyanese.
He also committed to fulfilling the promises that will be outlined in the PPP's manifesto. Pointing out that Guyanese are being "taxed to death" by this Government thus crippling all the sectors, Ali said a PPP administration will reverse this and instead, give incentives to businesses and allow them to grow.
He made mention of what he described as Government's wasteful spending some $10 to 15 billion on dietary, security, entertainment and travelling when that money can be spent on critical areas to enhance the social standing of citizens. These include financial assistance to school children and incentives to elders.
One day after being elected the presidential candidate, Ali commenced his national outreach with a massive rally in his home-community – Leonora on the West Coast of Demerara Sunday. He then visited residents in Region Five (Mahaica-Berbice) on Tuesday and Linden, Region 10 (Upper Demerara-Berbice) on Wednesday.
On Thursday, the PPP presidential candidate was wrapping up meetings and about to leave the venue at Anna Regina, when three apparent APNU supporters turned up in a dark blue 212 Toyota motor car, without any number plates, and attempted to disrupt the proceedings.
The Police were informed and PPP supporters, who witnessed this, are calling on the Police to take immediate action against these persons especially for driving around in a vehicle without any registration number on display – which is an offence.