The Guyana Football Federation Inc. (GFF) has appointed Althea Scipio as its new General Secretary (GS), effective January 1, 2017 following a series of interviews conducted in October 2016.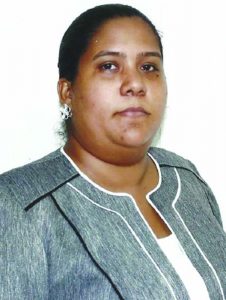 Scipio served as an Assistant Superintendent in the Guyana Police Force (GPF) for approximately eight (8) years and as Honorary Secretary at the Georgetown Football Association (GFA) for approximately one year.
During her tenure in the Police Force, the new GS honed her management and man management skills while performing various functions in the Police Force, including forensics, community relations, media relations, security management and secretariat management.
The General Secretary will now play a pivotal role in the ongoing restructuring process of the GFF's
Secretariat, which has been embarked on by the Executive Committee, and, ultimately, the football fraternity as a whole. She will have the critical task of spearheading the successful and timely implementation of the Committee's vision.
Scipio replaces Diedre Davis whose contract was terminated last June. Merson Jones, the Deputy General Secretary was performing duties as General Secretary in the interim.